Mankind has eaten into its year's supply of natural resources – in just seven months
Greenhouse gas emissions account for 60 per cent of humanity's ecological footprint
Harry Cockburn
Sunday 07 August 2016 16:50 Comments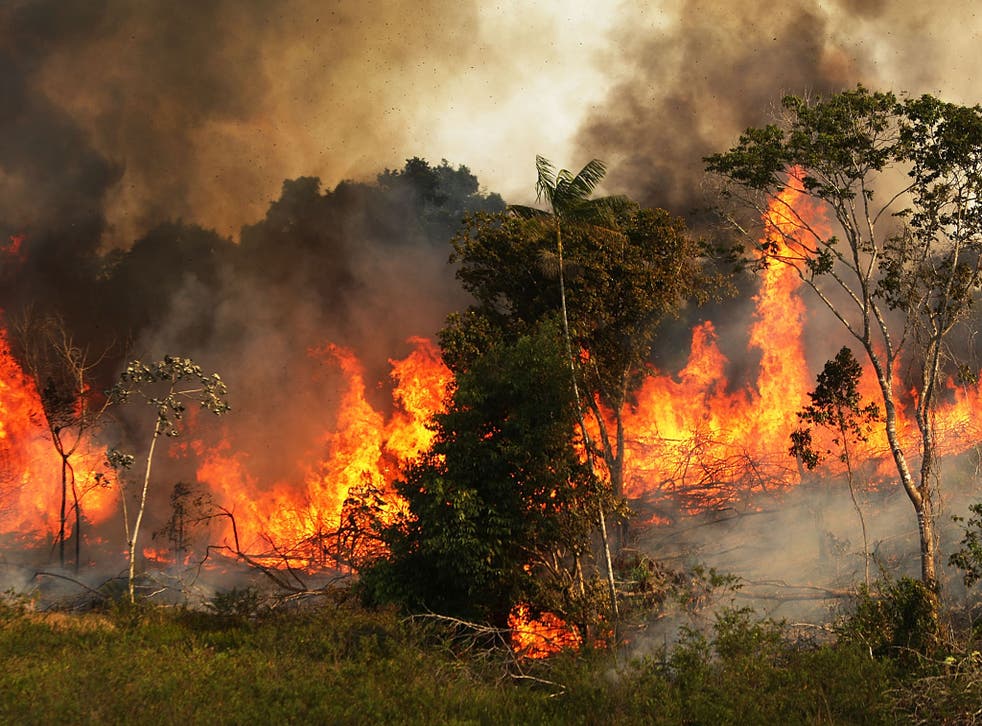 Humans have used up a full year's worth of Earth's ecological resources in just over seven months, its fastest rate ever, according to an annual environmental report.
"Earth overshoot day", marks the date at which humanity's demand on the planet exceeds that which it can regenerate in a year. This year it will fall on Monday 8 August, its earliest date yet.
Earth overshoot day is calculated by the international think tank Global Footprint Network, which measures the world's demand for resources against ecosystems' ability to supply them.
The organisation uses United Nations data on thousands of economic sectors, including the energy industry, transport, fisheries and forestry, and calculates the number of days of the year the earth is able to provide resources for humanity's ecological footprint.
The remainder of the year corresponds to global overshoot.
According to the network, greenhouse gas emissions are the largest and fastest-growing environmental impact, accounting for 60 per cent of humanity's entire ecological footprint.
"We continue to grow our ecological debt," Pascal Canfin, head of the French section of WWF, told AFP in response to the annual update.
"From Monday August 8, we will be living on credit because in eight months we would have consumed the natural capital that our planet can renew in a year," he added.
In 1993, Earth overshoot day fell on October 21. In 2003 it fell on September 22 and last year on August 13.
Back in the 1960s, humans only used about three-quarters of the earth's annual replaceable resources.
But since the 1970s, economic and population booms combined with modern consumer demands have meant the planet has subsequently been in annual overshoot.
However, the speed at which we are depleting resources has dropped, the network said.
Climate change protests around the world

Show all 25
In a statement, Global Footprint Network said: "The rate at which Earth Overshoot Day has moved up on the calendar has slowed to less than one day a year on average over the past five years, compared to an average of three days a year since the overshoot began in the 1970s."
Register for free to continue reading
Registration is a free and easy way to support our truly independent journalism
By registering, you will also enjoy limited access to Premium articles, exclusive newsletters, commenting, and virtual events with our leading journalists
Already have an account? sign in
Join our new commenting forum
Join thought-provoking conversations, follow other Independent readers and see their replies