Janet Paisley: Poet and true defender of the Scots language
When the breakdown of her marriage made her a single mother, she turned to creative writing as a flexible means of supporting her family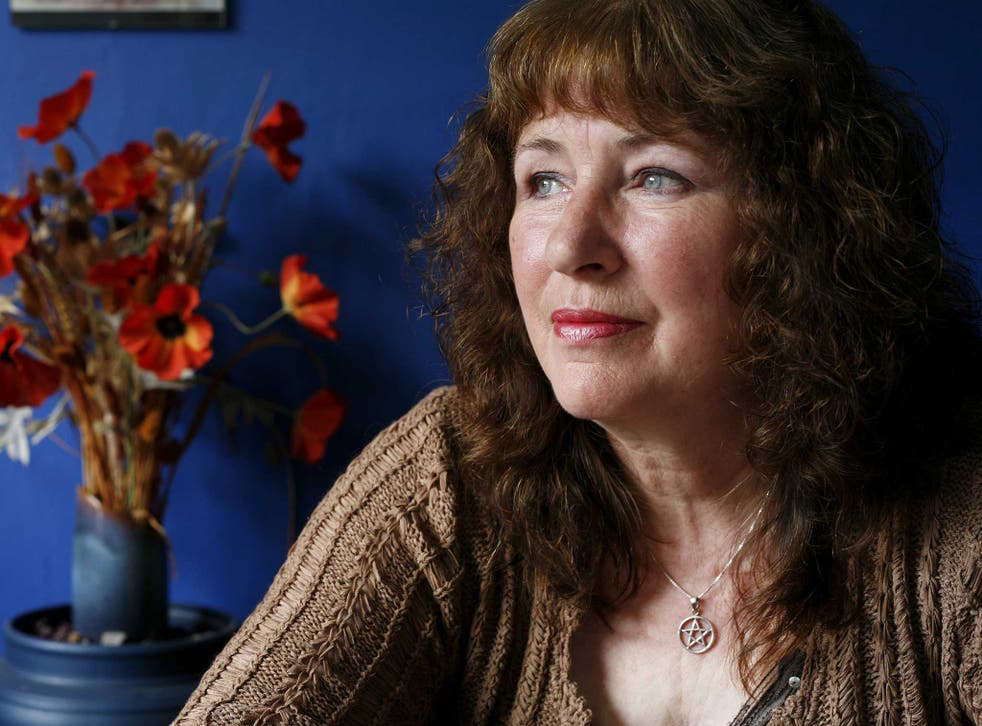 "Literature comes from your own doorstep and in the voices that you know," wrote Janet Paisley, the poet. A true defender of the Scots language, Paisley found her greatest inspiration close to home in Falkirk, in the history and the voices of the country she loved.
She was not, however, born in Scotland, but in Ilford, Essex. When her parents separated, she went with her mother to live with her grandfather in Avonbridge near Falkirk and, from that moment until her death, Paisley called Scotland home.
Disappointed in her own marriage, Paisley's mother encouraged her daughters to pursue careers rather than a husband. Raised to read every day, Paisley knew from an early age that she wanted to be a writer, though for a while she worked as a teacher. And Paisley did marry. Together with her husband she had seven sons, one of whom died as an infant.
When the breakdown of her marriage made Paisley a single mother, she turned to creative writing as a flexible means of supporting her family. In 1979 she published her first short story and embarked upon a career that would encompass many genres. She published her first poetry collection, Pegasus in Flight, in 1989. She would go on to write four more books of poetry, dozens of stories, radio plays, stage plays and two novels. She also drew on her teaching background to contribute to the BBC's education programming. She taught creative writing at Glasgow University.
Though much of her work was inspired by Scotland, Paisley drew her ideas from a huge variety of sources, including the King James Bible. The history of the Jacobites inspired a play, a series of radio stories and Paisley's first novel, White Rose Rebel, which she published in 2007. At the same time Paisley also drew on deeply personal experiences. She wrote about domestic abuse and the loss of her infant son. recalling the latter in her powerful poem "Mayday", which was published in a collection called Reading the Bones. Her descriptions of the loss are visceral. She wrote: "All you left, breast full, blood heat, the bluish milk, fell in the void of your leaving and destitute, my arms raged."
Significantly, Paisley often wrote in Scots. Passionate about her native tongue, she was a member of the cross-party parliamentary group for the Scots language. In 2000 she received a Creative Scotland Award that enabled her to publish Not for Glory, a collection of short stories. The Scots language book, set in Paisley's home town of Glen Village near Falkirk, was one of the 10 Scottish finalists chosen by the public in the "We are what we read" poll for 2003's World Book Day.
Paisley's work was widely acclaimed. Her poetry and books were translated into 12 languages. She was invited to speak in Russia. Her first play, Refuge, won the 1996 Peggy Ramsay Award and received a Bafta nomination in 2000 for writing the short film Long Haul. But in an interview in 2008, Paisley revealed what she considered to be her greatest accomplishment. "Raising my own six sons single-handed … as a poet, literary short story writer and playwright … I am so proud of all of them. Such fine men."
One of Paisley's surviving sons is David Paisley, the actor. Paying tribute to his mother on Twitter, he quoted from a poem Paisley wrote about her own mother. It ends with the stanza: "There is only one love. It is at least as strong as death."
Janet Paisley, poet, born 1948, died 9 November 2018
Join our new commenting forum
Join thought-provoking conversations, follow other Independent readers and see their replies