René Angélil: Manager who discovered Celine Dion, married her and helped turn her into a global star
'I had shivers all over,' he recalled   of hearing Dion sing for the first time 
Saturday 16 January 2016 01:15 GMT
Comments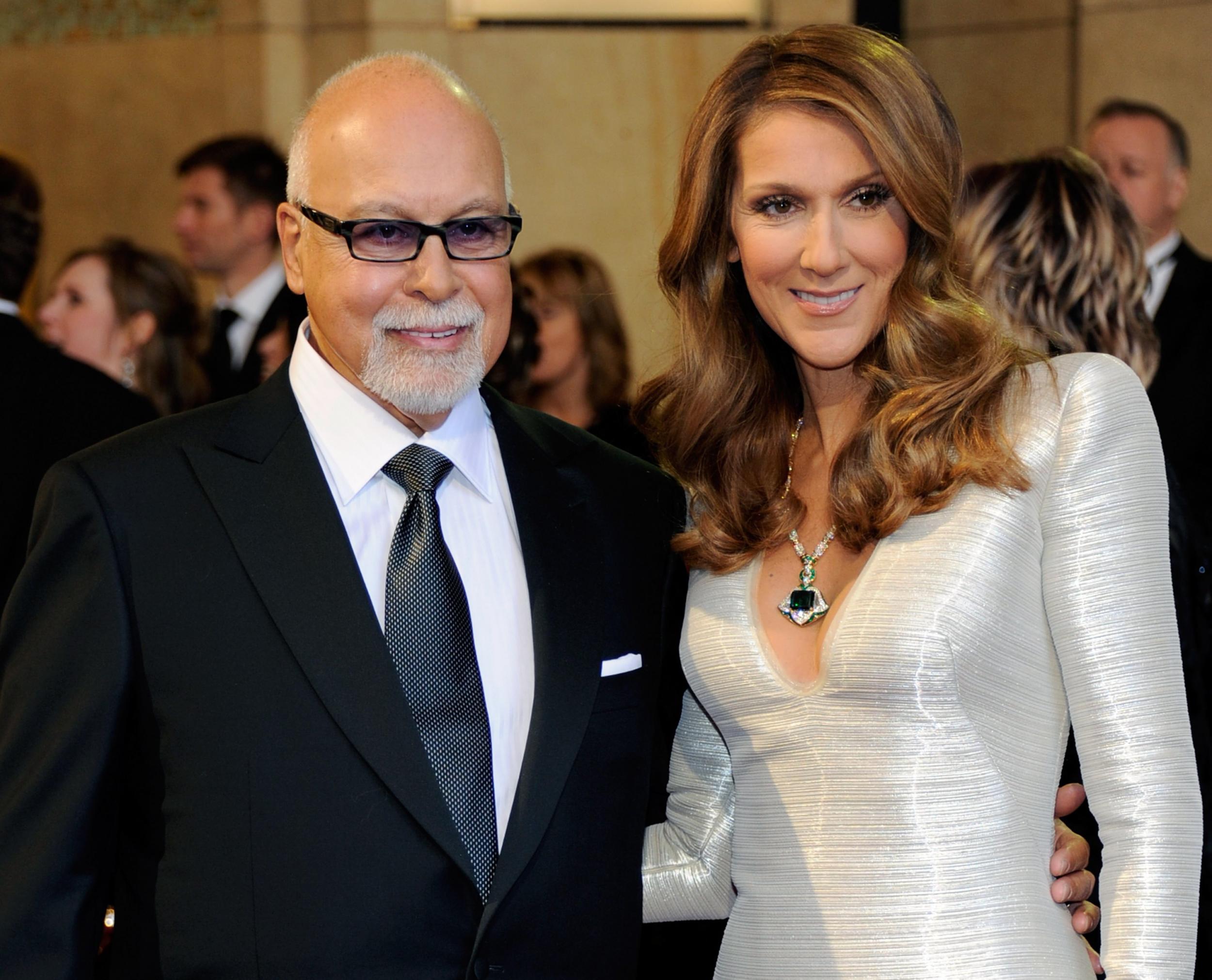 René Angélil was the husband and manager of Celine Dion, the best-selling Canadian musical artist of all time and one of the most popular singers around the world, having sold more than 200m albums during her 35-year career.
He was born in 1942 in Montreal to Joseph Angélil, a Syrian immigrant who worked in the textile business, and Alice Sara, whom Joseph had met in Damascus three years before. "One day I'll take you back to Beirut and show you the finest beaches in the world, and the finest theatres where you'll hear beautiful music," his father would tell his young children, speaking of the "Paris of the Middle East", as the city was then known.
Angélil joined the school choir when he was nine, and began his professional musical career in the band Les Baronets, a trio singing French versions of hits from the US and Britain. Their "C'est fou, mais c'est tout" (1964), a cover of the Beatles' "Hold Me Tight", reached No 1 locally. When the group dissolved in 1972, Angélil reinvented himself as a manager, working with his best friend Guy Cloutier to manage pop singers including Ginette Reno and René Simard.
In 1980 the mother of a 12-year-old girl sent him a demo tape of her daughter singing. "At that time I had been in the business for 20 years," Angélil recalled in a later interview, "In those 20 years, I had never heard or had a feeling come out of someone like this little girl I had in front of me. I had shivers all over, you know."
The little girl was Celine Dion. Sensing that he might have encountered a potential major star, Angélil remortgaged his house to fund the recording of her first album, La Voix du Bon Dieu (The Voice of the Good God), which hit No 1 in Quebec the following year and went on to sell more than 100,000 copies.
Interviewed for Canadian television in 1992 Dion, then aged 24, said, "It's very difficult to describe myself, because I don't know who I am very well. There are many people who know me well, maybe better than I truly know myself." One of those people was Angélil, with whom she had had a relationship since her late teens. The couple married two years later in an elaborate ceremony at Montreal's Notre Dame Basilica, despite her mother's earlier disapproval. "I have to say that for my mum he was not the ideal Prince Charming, it was very difficult for her," Dion said of Angélil, who was by then already twice divorced.
Dion at first only sang in French and signed to CBS Canada in 1986. With careful mentoring from Angélil, who shaped her appearance and ensured that she improved her English, she was able to reach out beyond the francophone world. Her breakthrough came in 1992 when she sang a magical duet with Peabo Bryson, the theme to Disney's hit animation Beauty and the Beast.
Angélil managed Dion throughout her career, during which she has recorded more than 20 albums. Her most memorable hit is probably "My Heart Will Go On", the theme song to the 1997 blockbuster Titanic, written by James Horner and Will Jennings, which made No 1 that year and sold 1.5m copies in the UK alone.
Despite their enormous success and worldwide following, Dion and Angélil chose to remain in Quebec. His biographers, Jean Beaunoyer and former Les Baronets band member Jean Beaulne, note in René Angélil: The Making of Céline Dion, "The Quebecois, accustomed to seeing their hockey stars stolen from them by the Americans and their best minds leave the country without any hope of returning, have been surprised by Celine's attachment." For the son of an immigrant, Quebec represented the roots to which he and Dion could always come back.
Outside music Angélil was a keen poker player who first qualified for the World Series of Poker in 2005. His peer at the table, Barry Greenstein, said, "It's absurd to use a superlative like 'nicest' guy in poker, but René was exactly that."
He had experienced a number of health problems since 1992, when he suffered a heart attack. When he was diagnosed with throat cancer in 1999, Dion took a year-long break from her career to look after him and her family. He appeared to make a full recovery but underwent further surgery in 2013.
Dion, who for several years has had a residency at Caesars Palace in Las Vegas, spoke last August of preparing for his death. "René really gave me a gift," she said. "All my grieving, it was during this last year. I think I've got this. For now. When it hits me, it's going to hit me. But my biggest job is to tell my husband, we're fine. I'll take care of our kids. You'll watch us from another spot.".
MARCUS WILLIAMSON
René Angélil, singer and pop manager: born Montreal 16 January 1942; married 1966 Denyse Duquette (divorced 1972; one son); 1974 Manon Kirouac (divorced 1980; one daughter, one son), 1994 Celine Dion (three sons); died Las Vegas 14 January 2016.
Join our commenting forum
Join thought-provoking conversations, follow other Independent readers and see their replies