Bank of England urged to cap house price rises at 5% over fears of 'dangerous' debt bubble
Royal Institution of Chartered Surveyors publishes report arguing the Bank should consider imposing a 5 per cent cap on annual house price appreciation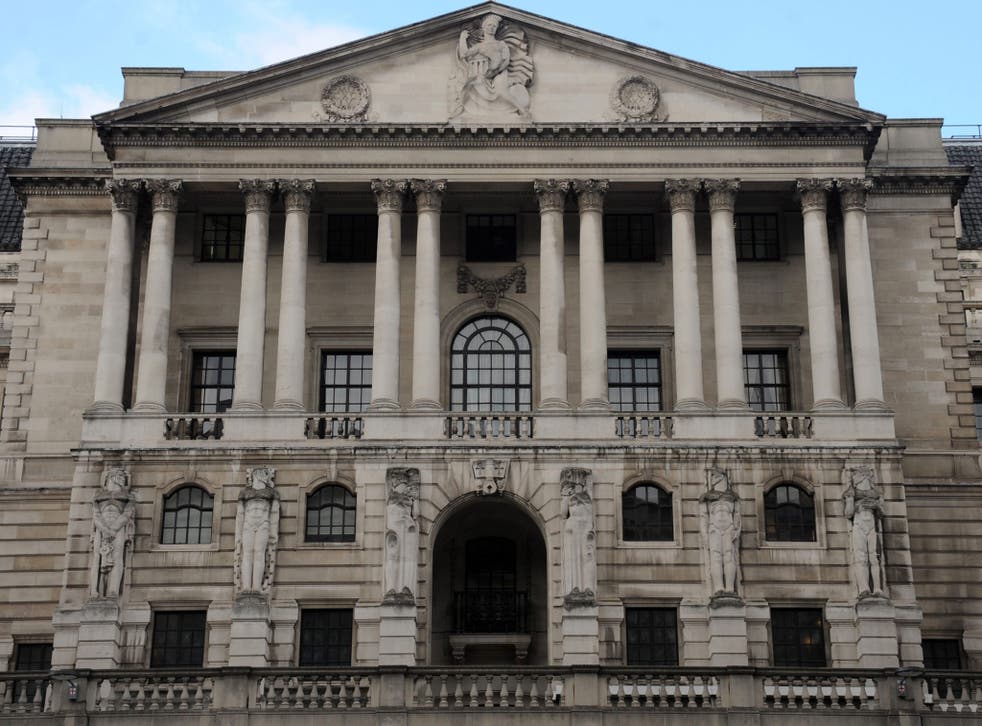 Britain's leading chartered surveyors have made an unprecedented call for the Bank of England to put a cap on annual house price inflation in order to avoid a "dangerous" debt bubble.
The Royal Institution of Chartered Surveyors (RICS) argues in a report published today that the Bank should consider imposing a five per cent limit in annual average house price appreciation. If prices rise faster, RICS argues that the Bank's Financial Policy Committee should use its new suite of regulatory powers to make mortgage lending scarcer and more expensive.
"The cap would send a clear and simple statement to the public and the banking sector, managing expectations as to how much future house prices are going to rise" said RICS's senior economist Joshua Miller. "We believe firmly anchored house price expectations would limit excessive risk taking and, as a result, limit an unsustainable rise in debt".
House prices have been rising in recent months, boosted by the Government's shared equity scheme for first time buyers and a Bank of England programme that subsidises lenders' borrowing provided they pass on the loans to households and firms.
The most recent figures from the Halifax showed that prices were 5.4 per cent up on last summer, while the property website Rightmove has reported that asking prices in London are 10 per cent up on a year earlier. The Council of Mortgage Lenders said yesterday that gross mortgage lending in June rose 29 per cent on a year earlier. The interest rates charged on mortgages have also been falling.
Earlier this week Antony Jenkins, the chief executive of one of the UK's biggest banks, Barclays, warned of an incipient "property-driven boom" adding that "these things can be difficult to control".
RICS said that the Bank could rein in prices house by limiting the amount people can borrow in relation to their incomes, demanding larger deposits from first-time buyers or imposing tighter repayment terms on mortgages.
RICS' call is likely to add fuel to the burning debate over the wisdom of a new Government mortgage subsidy scheme which is due to come into operation in January. George Osborne dismissed talk of a UK house price bubble in a speech earlier this week, pointing out that house prices, adjusted for inflation, are still down by a quarter from their peak level in 2007. "This debate would benefit from a little less assertion and a little more examination of the evidence" the Chancellor said.
The new Bank of England Governor, Mark Carney, has also played down concerns about the dangers of an overheating property market. The Bank has already been given the authority to decide in three years' time whether the Treasury's various mortgage subsidies should be brought to an end.
But the Business Secretary Vince Cable this week said the Treasury should reconsider its extension of those subsidies. "There are risks, not least the housing market getting out of control" he said.
RICS pointed out in its report that Canada, where Mr Carney was central bank governor until July, put in place similar curbs on mortgage lending between 2008 and 2012.
Q&A Regulating the housing market
Q. How can house prices be capped?
A. RICS argues that the Bank of England now has the necessary tools to do the job. The Bank could require commercial banks to tighten their mortgage lending conditions, for instance by requiring prospective borrowers to produce larger deposits. This would reduce demand and thus contain prices.
Q. Won't that prevent people getting new mortgages?
A. Yes, but that's the point. RICS and others think there is too much demand chasing too little housing supply and that this imbalance is in danger of pushing up prices too quickly. People could be in danger of over-extending themselves in order to get on the housing ladder.
Q. But will a cap work?
A. Some will point out that the Bank has had huge difficulty with its primary job of keeping inflation at 2 per cent and will be sceptical over its ability to limit house price rises to 5 per cent annual growth. But RICS argues that Canada, where Mark Carney was recently governor, shows that these regulatory tools can be effective. The Canadian authorities moved to restrict the availability of mortgages between 2008 and 2012. Putting up rates would probably have a negative impact on growth in the rest of the economy, whereas targeting mortgages would, supposedly, only affect housing assets.
Q. What would this mean for owners who want to move?
A. By cooling the market, these measures would probably make it more difficult for some to find buyers. But most people will be buying another home. If the measures successfully contain house price inflation, this group would benefit because their next property would probably be cheaper.
Q. Will there be other unintended consequences?
A. The pick-up in the market this year has coincided with the return of the wider economy to growth. The two are likely to be related, as people tend to spend more when the think their houses are worth more. The Treasury might well fear that if the Bank were to restrict access to mortgages, the wider recovery could be aborted.
Register for free to continue reading
Registration is a free and easy way to support our truly independent journalism
By registering, you will also enjoy limited access to Premium articles, exclusive newsletters, commenting, and virtual events with our leading journalists
Already have an account? sign in
Join our new commenting forum
Join thought-provoking conversations, follow other Independent readers and see their replies