Buying or selling a house is most stressful part of modern life
Plus London ripple, landlord expansion, and a private island in the Med
Alex Johnson
Monday 07 July 2014 12:22 Comments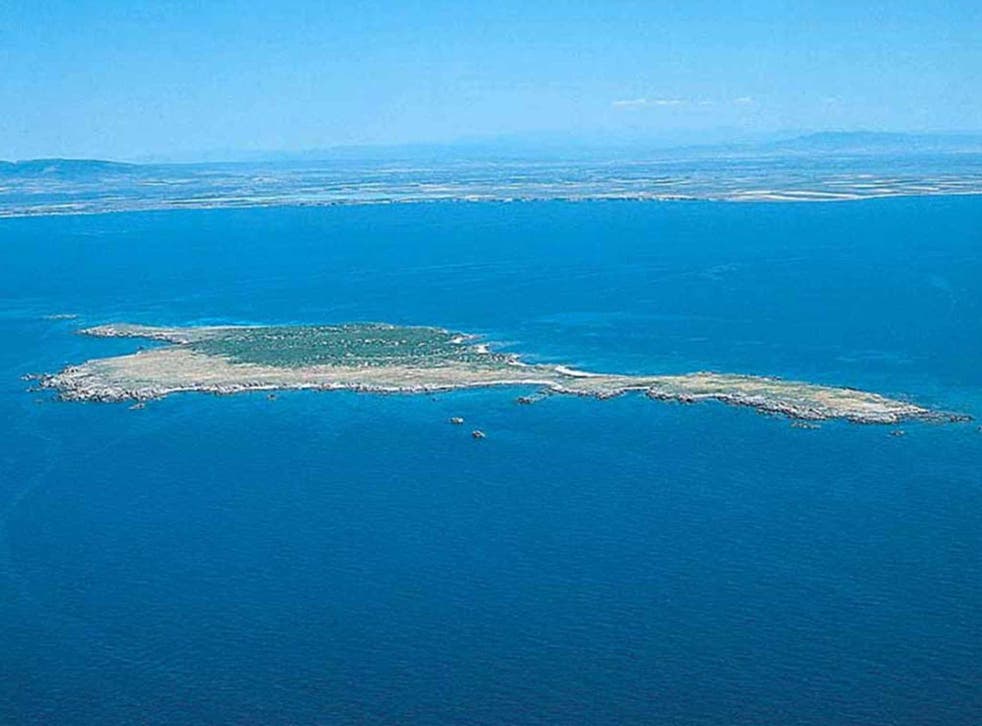 Buying or selling a house is more stressful than being made redundant, getting divorced or going bankrupt, according to a report from EstatesDirect.com
The study of 2,000 adults also showed that more than a quarter had suffered bad experiences with an estate agent and 45 per cent that their solicitor/conveyancer had dragged their heels, while people felt selling a property was far more stressful than buying one, partly due to keeping the house clean for viewings.
Overall the 20 most stressful aspects of selling a property were:
1. Slow solicitors
2. The risk of it falling through
3. The huge sums of money that are at stake
4. All the documentation to complete
5. Endless phone calls
6. The survey
7. Difficult vendors
8. Difficult estate agents
9. Being gazumped at the last minute
10. The disruption it causes to your working day
11. Communication problems
12. Difficulty with estate agent
13. Mortgage lenders incompetence
14. None/nothing was stressful
15. Local searches
16. Bank/finance problems
17. Land registry problems
18. Lost documents
19. Postal delays
20. Difficult buyers
London ripple
Prime country house prices rose by 1.1 per cent between April and June this year according to Knight Frank, making the annual increase 5.2 per cent.
Its figures shows the number of sales completed in the last three months was up 11 per cent compared to the same time last year, although the number ofprospective buyers registering their interest in buying a prime country home fell by two per cent.
"Prime country house prices rose for the sixth consecutive quarter between April and June," said Oliver Knight, Knight Frank Research. "Although still playing 'catch-up' with the prime market in London, where prices increased by 7.8 per cent over the year to May, this is the strongest rate of annual growth in the prime country market in four years."
Rupert Sweeting, Head of Knight Frank Country, added: "After little or no price growth for a couple of years, the increased activity in the country market is slowly filtering through to price growth. There are areas that are more active than others with counties like Hampshire seeing a significant increase in sales reflecting renewed confidence from London buyers. The ripples have not reached the far flung counties which are, as a general rule, more than two hours from London, unless the property is exceptional."
One in five amateur landlords plan to expand their portfolio this year
A fifth of all amateur landlords - those that consider their rental income to be an addition to their day job earnings - are hoping to add to their property portfolio in 2014.
Figures from the National Landlords Association (NLA) suggest that the number of these 'amateur' landlords has reached its highest ever level, making up more than 70 per cent of the sector. Each has on average four properties that generate an annual gross rental income of £31,000.
Landlords now spend an average of 26 per cent of their total rental income on maintenance costs, adds the report.
Private island in the Mediterranean for sale
Isola di Mal Ventre is the only private island available for sale in the Mediterranean, according to debutesq. Close to the north east coast of Sardinia, the 200 acre, 2km long island is uninhabited apart from the ruins of a shepherd's home, although it has been lived on since Roman times. On at €1.5 million.
Register for free to continue reading
Registration is a free and easy way to support our truly independent journalism
By registering, you will also enjoy limited access to Premium articles, exclusive newsletters, commenting, and virtual events with our leading journalists
Already have an account? sign in
Join our new commenting forum
Join thought-provoking conversations, follow other Independent readers and see their replies