First-time buyer mortgages up by a third
First-time buyers took out 6,600 more loans in April than a year ago despite monthly slowdown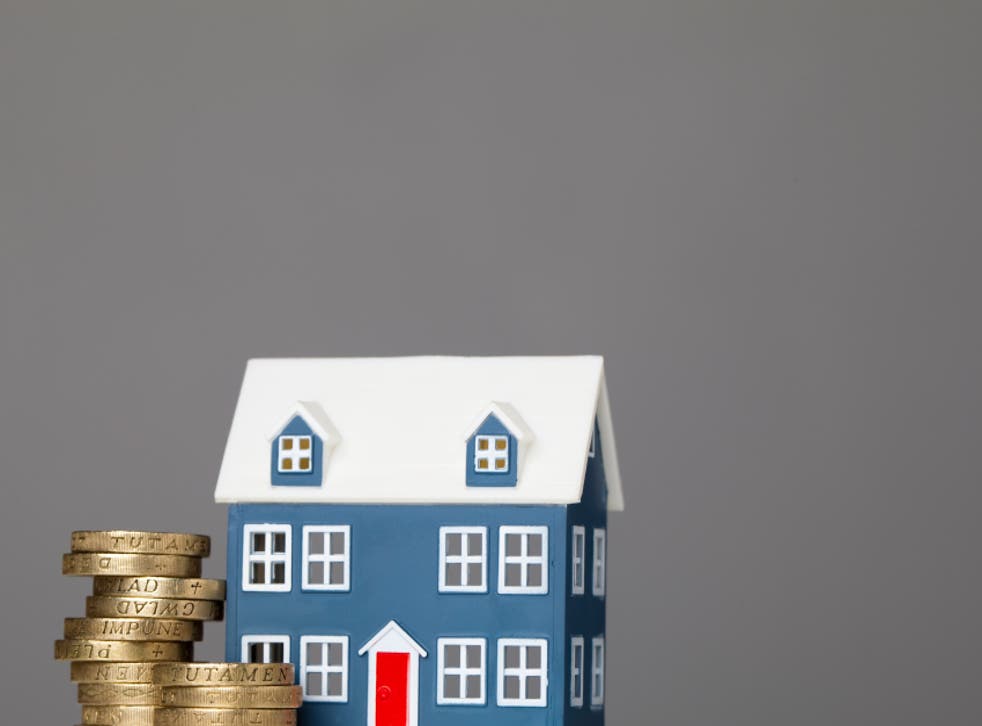 Latest mortgage figures show that the number of loans to first-time buyers rose by only one per cent in April compared to March, but were 37 per cent higher than in April 2013. By value, lending was 52 per cent higher.
The report from the Council of Mortgage Lenders also shows that the number of loans to home movers increased in April by 11 per cent compared to March and by 30 per cent compared to the same time last year.
The average loan for first-time buyers was £121,500 in April, up from £118,750 in March
"First-time buyers and home movers continue to be key drivers in the growth of the market and despite fears that MMR preparations may hinder this momentum, we have seen a continued year-on-year upward trend every month in 2014," said Paul Smee, director general of the CML.
Brian Murphy, Head of Lending at Mortgage Advice Bureau said that while the number of first-time buyers taking out mortgages has more than doubled since April of last year, the monthly growth of one per cent was a "clear sign" that the rise is slowing.
"Post-MMR the profile of mortgage applications has significantly altered. This increased focus on affordability means first-time buyers, who do not have any equity to fall back on, may need some extra support as new lending rules bed in."
Simon Crone, Vice President Mortgage Insurance Europe for Genworth agreed that the figures indicated a "visible slowdown" in the first time buyer market.
"A one per cent monthly rise in first-time buyer loans refutes the idea that activity is racing out of control," he said. "First-time buyers are clearly feeling the greatest impact of tightening affordability criteria under the Mortgage Market Review
Stuart Law, CEO of Assetz, pointed to the figures showing a 43 per cent year-on-year increase in the buy-to-let figures.
"Investors are increasingly heading for hotspots away from London," he said, "and in particular northern cities where employment is strong, in search of higher yields are greater and long term capital appreciation."
George Spencer, chief executive officer of lettings agency Rentify, said: "With the number of buy-to-let mortgages up 49 per cent on the same month last year, the sector continues to go from strength to strength. However, the 38 per cent increase in buy-to-let remortgages shows that landlords are continuing to seek out the best deal for their investment, with many opting for fixed-rate mortgages as a defence against the rumoured interest rate rises.
"In the short term, the buy-to-let market should remain strong as it is under-pinned by a shortage of affordable homes to buy. However, it remains to be seen what long-term effects the government's plans to make it easier to build new houses for sale, announced in last week's Queen's Speech, will have on the rental market."
Register for free to continue reading
Registration is a free and easy way to support our truly independent journalism
By registering, you will also enjoy limited access to Premium articles, exclusive newsletters, commenting, and virtual events with our leading journalists
Already have an account? sign in
Register for free to continue reading
Registration is a free and easy way to support our truly independent journalism
By registering, you will also enjoy limited access to Premium articles, exclusive newsletters, commenting, and virtual events with our leading journalists
Already have an account? sign in
Join our new commenting forum
Join thought-provoking conversations, follow other Independent readers and see their replies