Aroma therapy: The flowering plants that will fill your garden with uplifting winter scents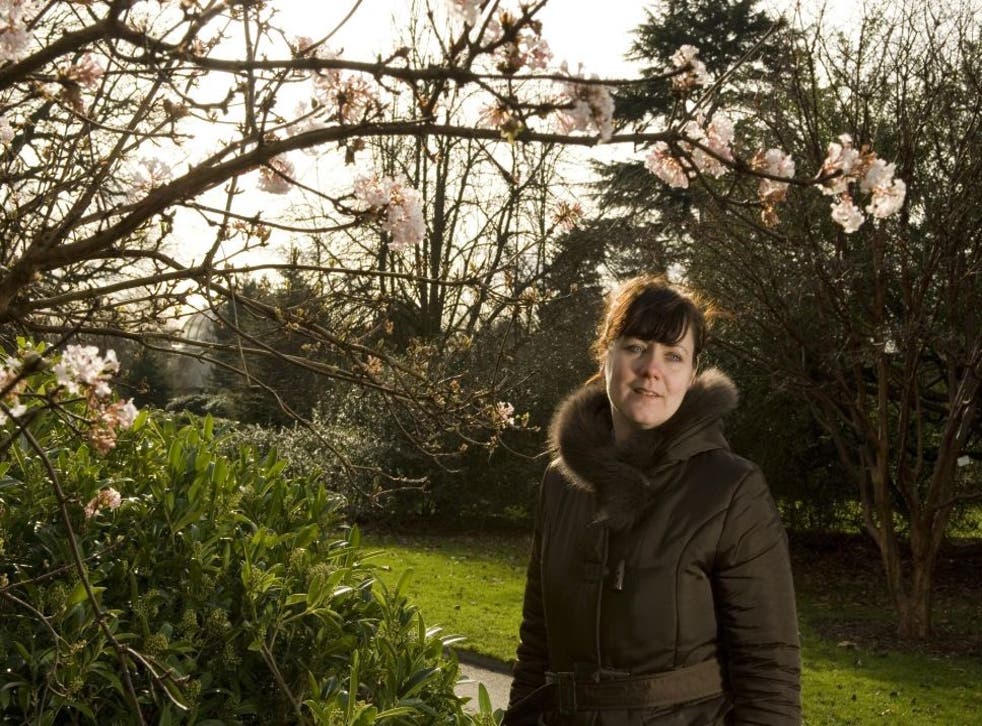 My attempts at indoctrination seem to be working: I've been taking a chilly group around the garden at Kew, making them breathe in and smell the winter flowers. "Ah," a friendly German man says, "I have always just looked around the garden with my eyes. I'm learning now to use my nose too."
The thing about the rich perfumes of winter plants is that they shock you out of thinking everything around you is dead or dormant – especially at this time of year, when lots of plants are working hard to attract the few pollinators around.
At Hinton Ampner in Hampshire, one of my favourite smaller country gardens, Ralph Dutton designed his east lawn around the little parish church. He knew that, whether it was summer or winter, the congregation was likely to gather on the grass for a few minutes after the Sunday service. So he planted the lawn with fragrant winter flowers so their scent would float over the faithful, a reward for having braved church on a cold morning.
Dutton's choices included daphnes, which have small pink flowers between shiny leaves edged with a zingy lime. They are fairly difficult to grow, but their scent makes it worth the effort.
For help in choosing which varieties to plant, get hold of the Gardeners' Question Time Plant Chooser (Kyle Cathie, £16.99). It's written by connoisseurs who have seen it all, and they make some unusual choices as well as providing expert growing advice. On the subject of daphnes, for example, Bob Flowerdew warns not to count on them as a permanent fixture: "They live about as long as a good-quality car. You may get 10 or 15 years, but even if it only makes five it's worth it."
At Hinton Ampner, Dutton underplanted his daphnes with fragrant bulbs such as hyacinths, another good lesson. Hyacinths can provide late-winter fragrance to even the smallest front garden or patio.
Dutton also planted some more unusual winter bloomers, such as Sarcococcas, which infuse the terraces at Kew with their sweet fragrance for at least a month. Kew also has Sarcococca hookeriana in flower, pouring out perfume as if it were at home in the Himalayas. As John Cushnie says in the Plant Chooser of the more widely available Sarcococca confusa: "This perfectly behaved shrub deserves to be planted in every garden in the country. There is no excuse."
Winter Sweet (Chimonanthus fragrans) is another delicious performer. Bob Flowerdew recommends pulling off individual flowers and floating them in a bowl of water, where they will still be heavily fragrant. And my favourite is the Paper Bush (Edgeworthia chrysantha), because for me it has the very best flowers to go with that penetrating perfume – tiny little drips of yellow bells – and the very best story: its appealing papery bark was made by the Japanese into special high-grade sheets for bank notes.
As Dutton demonstrated, winter-fragrant plants are best placed where people are going to be passing by. Right by a front door is a good spot. "I planted them all round the bins at my old house," says a friend, "so when I took the black bags out on a freezing morning I got a reward."
Sadly, Hinton Ampner is not open again until Easter, but plenty of gardens are. I'm off to do RHS Wisley's Frost and Fragrance Trail, and I'll be sniffing all the way round.
RHS Wisley in Woking, Surrey (0845 260 9000), is open every day from 10am- 4.30pm
Read Emma Townshend's new column at blogs.independent.co.uk/independent/a_nice_green_leaf/
Join our new commenting forum
Join thought-provoking conversations, follow other Independent readers and see their replies