Emma Townshend: 'I'm gripped by a new book that reveals Ireland's wild beauty'
Jane Powers' The Irish Garden is a stunning record of the best the island has to offer, in both the Republic and Northern Ireland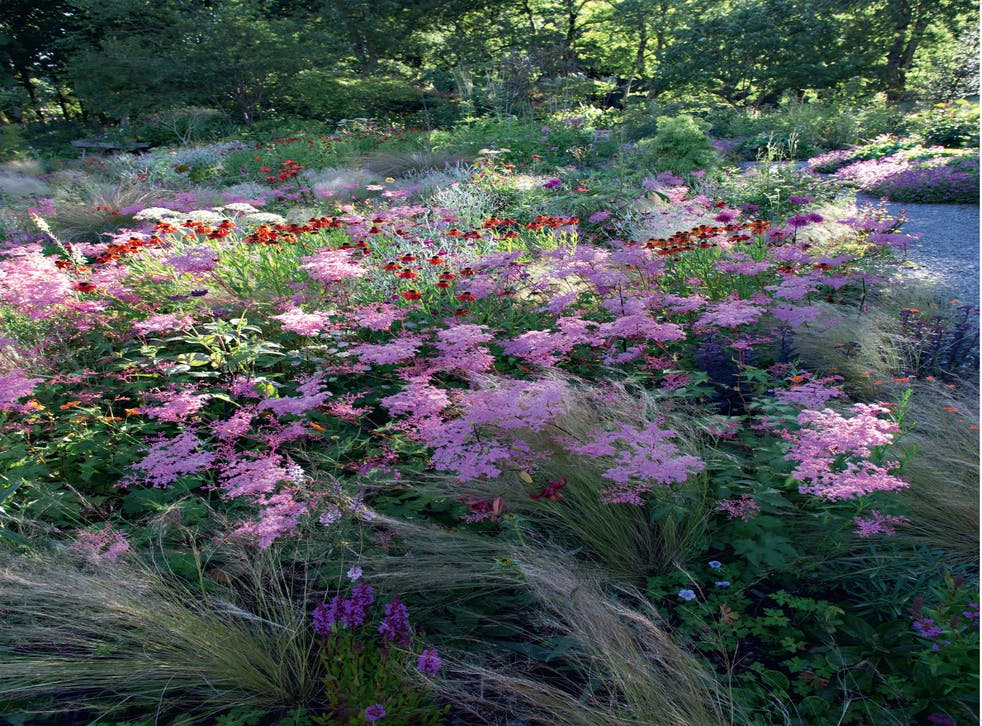 Our little bunch of islands – sitting in an odd blast of the Gulf Stream that comes to us straight after bouncing off Florida – possess top-notch conditions for gardeners. And we hear a lot about the effects – the early narcissi of the Scillies; the northern palm trees of subtropical gardens near Glasgow; the frondy luxuriance of Bodnant in North Wales. But Ireland, that mysterious, alluring isle across the waves, whose very colour is green? Not so much. Perhaps because of the political lines that have beset us over the years, and perhaps because of a reticence on the part of the island's great gardeners, we have not heard enough of their horticultural passions and heights.
Jane Powers is out to change that. For 20 years she has been visiting and writing about Ireland's gardens, and she's converted her photographer husband to the cause, too. The result: The Irish Garden, (£40, Frances Lincoln), a stunning record of the best the island has to offer, in both the Republic and Northern Ireland.
Powers captures the spell of each garden in turn. Here is Cork's Ballymaloe, the internationally famous cookery school, "the air perfumed with warm basil, tomatoes and compost", its hard-working, productive garden framed in a series of portraits that set down the energy rising off the place.
At the Bay Garden, in Wexford, meanwhile, she visits the MacDonalds, who have created a barn courtyard spot with grasses and perennials that wouldn't embarrass Piet Oudolf. Grand herbaceous borders rule at Glenarm Castle in County Antrim and June Blake's Wicklow garden (pictured); eccentric ruins preside over Heywood in Laois; and prize-winning tree-fern forests at Kells Bay in Kerry overlook a blue sea that could rival Nice.
Powers doesn't neglect the contemporary, either. Helen Dillon has made a garden in the centre of Dublin whose beauty is coveted worldwide, and Jonathan Hession's photographs capture the crowded, luxuriant abundance of her planting style. Extras are grown behind the scenes, then plumped into flower beds at the right moment for even greater lushness; there are even dahlias flowering in galvanised dustbins to perfect the picture. With 50 birch trees marking the borders, Dillon has created a magical world, albeit one haunted by the faraway sound of the city centre's heavy-goods vehicles.
Powers' work gives a picture of a country where wildness is often allowed to spill in – which seems to happen in a way I feel would only be possible in a few spots on this side of the Irish Sea. Bluebells trace a path through a wood; monkey puzzle trees, apparently glorying in the torrential rain of Kilkenny, go completely native.
The landscape glowers on the horizon of many of these gardens, blue-backed mountains, under a sky of astonishing range. And Hession, usually a film-set photographer, has captured with vision the exultant sense of space that Ireland can offer.
History fills the book, too: there is a garden in a village which saw Ireland's only slaving raid by Barbary pirates, where more than 100 villagers were carried off to Algiers in the year 1631, and sold into slavery. There are Anglo-Irish grand houses, too, haunted by memories of fires and war, still keeping a watchful eye over the territory they once oversaw. Except, that is, where they are, in Powers' evocative phrase for the burnt-out house at Woodstock, "sightless".
But it's Ireland's intense, wild beauty that fills the heart and mind after reading, and which will have you Googling myriad B&Bs to see these unstarry but breathtaking gardens for yourself.
Four destinations to visit in Ireland
Ballymaloe Cookery School Gardens, Co Cork
Open daily throughout summer. Ballymaloe also runs courses on herb and kitchen garden design: see cookingisfun.ie for details.
The Dillon Garden, Dublin
Arguably Ireland's most famous contemporary garden, open every afternoon during March, July and August. For dates of its gardening courses, see dillongarden.com.
Bantry Garden, Cork
Extraordinary Italianate splendour situated on the Wild Atlantic Way, overlooking the blue sea. For more details, see bantryhouse.com.
Woodstock, Kilkenny
The "sightless" house might be a ruin, but the garden is its founders' epitaph, a forest of astonishing dimensions. Open daily. For more: woodstock.ie.
Register for free to continue reading
Registration is a free and easy way to support our truly independent journalism
By registering, you will also enjoy limited access to Premium articles, exclusive newsletters, commenting, and virtual events with our leading journalists
Already have an account? sign in
Register for free to continue reading
Registration is a free and easy way to support our truly independent journalism
By registering, you will also enjoy limited access to Premium articles, exclusive newsletters, commenting, and virtual events with our leading journalists
Already have an account? sign in
Join our new commenting forum
Join thought-provoking conversations, follow other Independent readers and see their replies