The Independent's journalism is supported by our readers. When you purchase through links on our site, we may earn commission.
The silly season: Forget long autumn walks in the park - bring on the freezing depths of winter!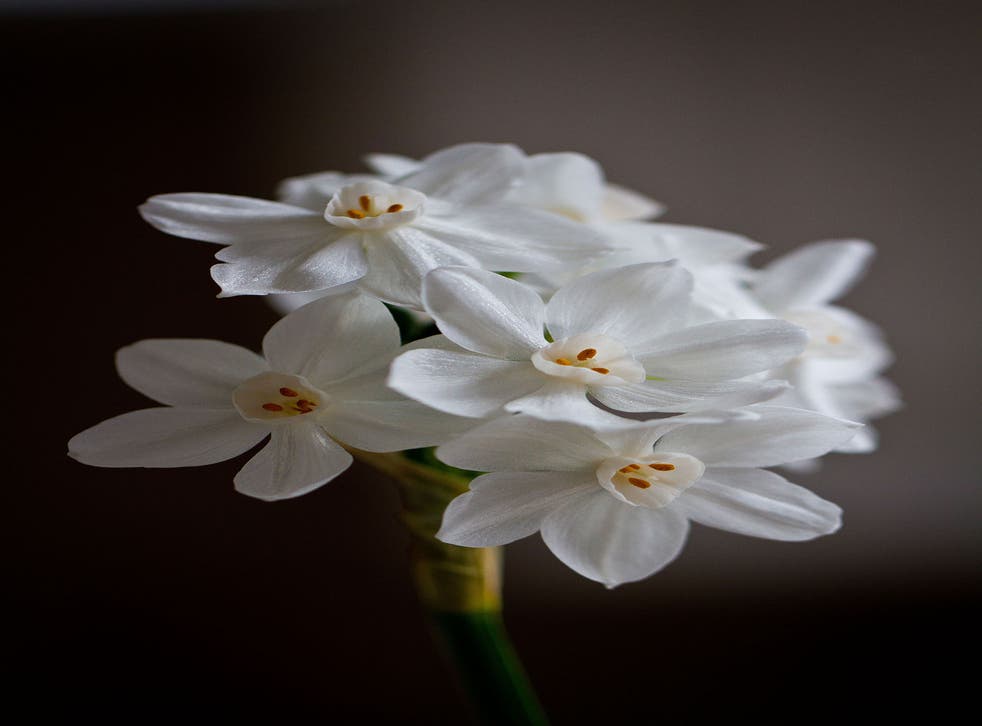 The human race divides into two clear groups, I reckon. There are those admirable people who come to the end of the summer holidays and then spend the early autumn enthusiastically enjoying long walks in the misty park, wearing selections from their wardrobe of unusual scarves, kicking up the reddening leaves and winsomely collecting special pine cones. Well done, guys.
And then there's the other lot, including me. I refuse to embrace autumn. I frickin' hate the in-betweeniness of it. People who want to talk about their log-burning stoves can jog on, frankly. Once September begins, the only possible thing that can cheer me up is getting rapidly through to proper, committed, deep winter, and then right out again the other side.
Temperament counts for a lot. I'm the kind of person who, on a motorway at night, faced with stopping at a nice Good Food Guide hotel will always say, "Oh god no, come on, let's keep driving, we're two-thirds of the way there now and that stupid place is a five-minute detour off this beautiful straight empty road."
So let's move rapidly up the autoroute to Christmas, skipping all turn-offs leading to autumnal heather and entirely set our sights on official winter destinations such as chutney, fireworks and hyacinths in bowls.
There are three important zones of winter planting. Inside your house; outside where you might walk; and exterior views. The last of these first. Trees losing their leaves often reveal unexpected views both of your garden and of other people's, and it's worth considering how many of these unsolicited revelations you will actually enjoy.
One single pot in the side alley, with a budding shrub due to flower shortly after Christmas, can sometimes rescue a vista. A sufficiently glamorous addition will shorten the eye's gaze, refocusing attention on something beautiful. Try Camellia "Nobilissima" (£14.99, from crocus.co.uk), one of the earliest flowerers, often blossoming in pure white before New Year draws in. Reinforce the distraction by using a large dramatic pot to help turn the viewer's regard.
The second area of focus is the bits of your garden you still use even in the depths of winter: your front path, your back gate, the area where you put the bins. Here I'd argue the case for the fragrant – for winter-flowering shrubs that produce tiny delicate flowers on naked stems, floating their perfume on still January days. Viburnum bodnantense is the classic here, and the easiest to grow of these star performers. Starting in November, and occasionally going all the way through to March, star-like pink flowers on stiff upright branches will cheer you up as you drag out the rubbish on recycling day. Crocus has them currently in giant size for £39.99.
Another tempting fragrant favourite, especially for a low path that needs a sharp evergreen edge (where you might have plumped for box) is Christmas Box, the Sarcococca. On this plant the flowers are so tiny you often find yourself wondering where the gorgeous scent is floating from. Burncoose has good-sized plants for £15 (burncoose.co.uk). For a fence or gateway, why not try "Winter Beauty", a honeysuckle considered by many the best winter climber, starting its perfect white flowers just as the new year makes its debut (£12.99, Crocus).
Finally, there's just inside to tackle. And here's where autumn time is most well spent. October is the crucial planting date for Christmas indoor bulbs: the sweet, house-filling magic of Paper White narcissi, the wallpaper-staining glories of Amaryllis.
These last come in huge bulbs that just really need a bit of soil dabbing round the edges, but there's more of an art to the Paper Whites. Sarah Raven (15 bulbs for £10.95, sarahraven.com) advises putting them half-in, half-out of a colander full of mixed grit and potting compost, then neatly topping them off with a bit more soil.
Leaving your unpromising-looking white plastic in a cool place for four to six weeks, it can then be placed inside some more elegant container and garnished with leaves and pinecones to be used as a decoration for Christmas Day. Gorgeous. Although the leaves and pinecones bit may entail enjoying at least one autumnal walk. Grr.
Register for free to continue reading
Registration is a free and easy way to support our truly independent journalism
By registering, you will also enjoy limited access to Premium articles, exclusive newsletters, commenting, and virtual events with our leading journalists
Already have an account? sign in
Register for free to continue reading
Registration is a free and easy way to support our truly independent journalism
By registering, you will also enjoy limited access to Premium articles, exclusive newsletters, commenting, and virtual events with our leading journalists
Already have an account? sign in
Join our new commenting forum
Join thought-provoking conversations, follow other Independent readers and see their replies