Zen master Dan Pearson is returning to the Chelsea Flower Show after a decade of absence
The RHS and Laurent-Perrier have together persuaded Pearson to return to the world's most prestigious flower show to strut his stuff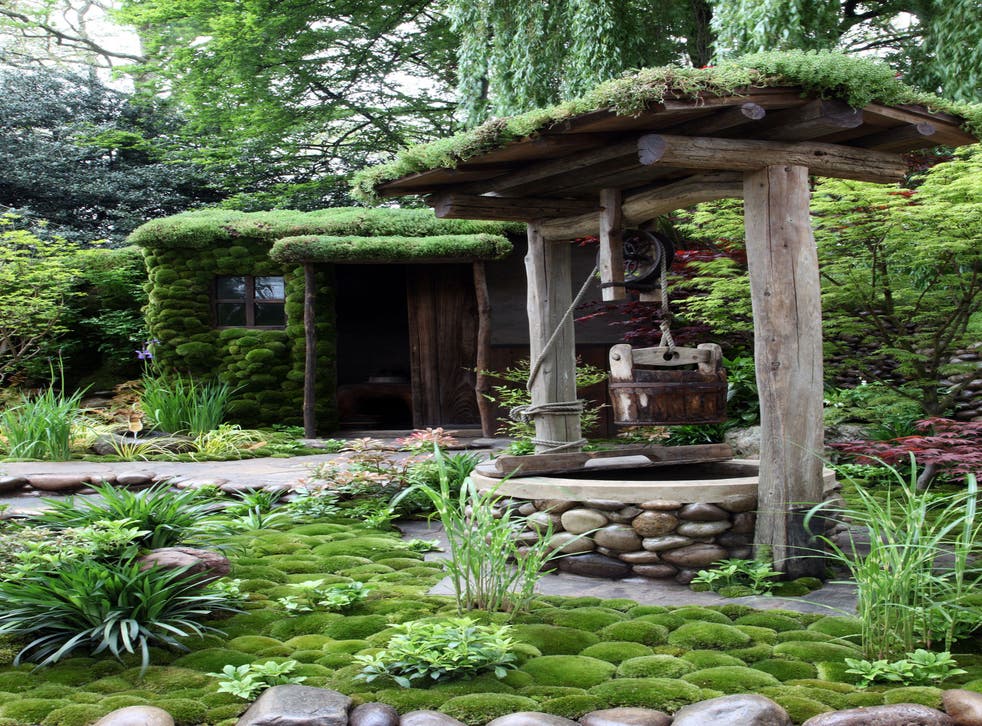 Me and the Chelsea Flower Show do have the occasional misunderstanding. Well, possibly more of a series of episodes of traumatic amnesia. I look back, you see, at all those many years of clearly differentiated individuals presenting their work with great flair and panache, yet in my brain they've congealed into one enormous green blur.
I realised this the hard way the other day when I was chatting to one of our most highly regarded garden designers. He's been so well recognised by the RHS that if he actually wore all his medals, he'd clank. But as he talked, making reference to various years he'd competed at Chelsea, I began to realise that my brain was a complete blank. I nodded, but I suspect my look of complete terror probably communicated that something was up. Inside my head, my brain was doing the equivalent of an Apple computer when that little beachball circles, and circles, and circles. I couldn't remember a single design.
This doesn't happen with real gardens. Ask me to describe the shapes and atmosphere of a country garden I wandered around 20 years ago? No problem. I could list the contents of herbaceous borders I spent a long time contemplating at Trelissick one summer, or the exotic border planting at the Inner Temple from 2009. There is something about Chelsea, though, and the crazy artifice involved – as well as the oddness of putting a garden in the same spot as another had been the previous year – which does my head in.
This year, though, there are several bits of news which promise a Chelsea for even me to remember. First, Dan Pearson is back. He has been absent for a decade, after saying he was no longer interested in creating show gardens, but the RHS and Laurent-Perrier have together persuaded him to return to the world's most prestigious flower show to strut his stuff. Well, knowing Dan, possibly not strut. He may well wipe the floor with the competition, but it'll be a calm, contemplative, Zen-like floor-wiping.
Pearson's been allotted the large triangular site at the end of Main Avenue most memorably occupied by the now-legendary Japanese moss garden a few years back (pictured above - and yes, even I can vaguely recall that one); he will present a Chatsworth Garden that will eventually be relocated to the spectacular Derbyshire landscape. Privately, there was gossip and grumbling that Pearson was getting on site before other constructors were allowed to start, but the RHS press office was clear: "We always stagger exhibitors, and the Triangle is always first. On top of this, there are safety reasons, due to enormous rocks." (See, now I'm picturing enormous rocks, Dan Pearson standing on top of them, and THAT's what I'll remember about Chelsea 2015!)
Elsewhere, there's the M&G Garden to look out for, designed and produced by an all-female team, with a natural swimming pool edged by reeds. Telly-wise, the BBC has reshaped the format of Strictly in horticultural form with The Great Chelsea Garden Challenge, with James Alexander-Sinclair and Ann-Marie Powell taking the parts of Craig and Darcy; competitors will be getting knocked out for bad form or disgusting paving from 11 May. And, back on the showground, Darren Hawkes' slatey Cornish plot for Brewin Dolphin is optimistically equipped with a huge-holed dolmen, through which "sunlight" will shine on opening day, striking water below in true prehistoric style. Sunlight? Just when you need it? I'll eat my (waterproof) hat.
Dan Pearson discusses the Chatsworth Garden at the Garden Museum, London SE1, on 21 May at 6.30pm, tickets £30 (gardenmuseum.org.uk)
Four more spectacles to catch at Chelsea
L'Occitane
The perfumer's garden brings a touch of Grasse to SW3. By lorry, actually, all the way from France. If they could bring the weather too, that would be great.
Sentebale
Prince Harry may divert attention from his niece by heading up a garden highlighting this charity, which works with the poorest kids in Lesotho.
Living legacy
Darwin Property Investments' tribute to the 200th anniversary of Wellington's victory at Waterloo promises to bring "the drama of battle" to Main Avenue.
Royal Bank of Canada
Matthew Wilson, of TV's The Landscape Man, creates a liveable space on sustainable lines, with great planting. Likely to be gorgeous in real life.
Register for free to continue reading
Registration is a free and easy way to support our truly independent journalism
By registering, you will also enjoy limited access to Premium articles, exclusive newsletters, commenting, and virtual events with our leading journalists
Already have an account? sign in
Register for free to continue reading
Registration is a free and easy way to support our truly independent journalism
By registering, you will also enjoy limited access to Premium articles, exclusive newsletters, commenting, and virtual events with our leading journalists
Already have an account? sign in
Join our new commenting forum
Join thought-provoking conversations, follow other Independent readers and see their replies