First-time buyers face an average £33,000 deposit, report shows
The average deposit on first-time homes in London hit more than £100,000 last year, according to an annual survey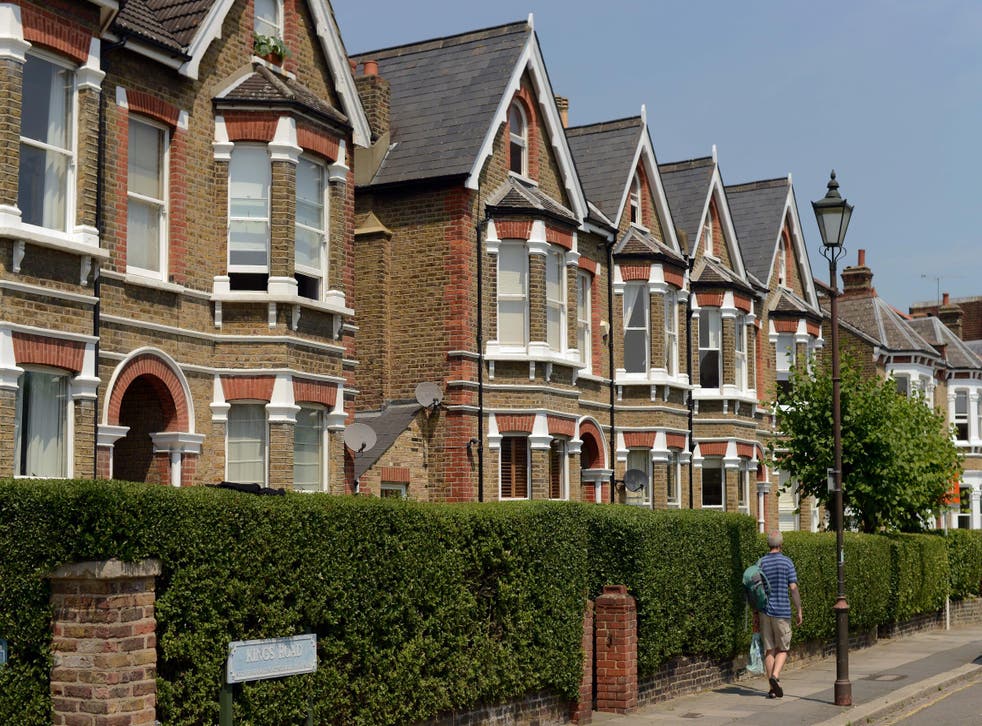 Getting on the property ladder just got harder as the average deposit for first-time buyers rose to more than £32,000 in 2016, according to an annual report.
In London, the deposit for those making their first purchase hit an average of £100,000 last year, pricing many out of the housing market altogether.
The report reveals that the average first-time deposit has doubled over the last decade, while London prices have quadrupled during the same period.
Despite the increases, the number of first-time buyers grew by seven per cent to reach 335,750 in 2016 - the highest level since the financial crisis struck in 2007.
Just under half of all house purchases with a mortgage were made by first-timers last year, with average sales hitting £207,693, according to Halifax's First-Time Buyer Review.
The survey said 60 per cent of these buyers were choosing mortgage terms of more than 25 years to improve affordability.
Martin Ellis, a housing economist at Halifax, said high levels of employment rates and government schemes like the Help to Buy programme had enabled people to make purchases.
Outrageous property deals in pictures

Show all 15
He said: "First-time buyers play a crucial role in the housing market, and each transaction has an impact further up the chain, as well as helping to drive levels of housebuilding.
"The number of buyers getting on the housing ladder exceeded 300,000 for the third year in succession – a welcome boost for current homeowners, house builders and the government.
"Continuing low mortgage rates, high levels of employment have supported the market and Government schemes such as Help to Buy have improved affordability, enabling more first-time buyers to buy their own property.
"Across the regions there is a contrasting picture. In London – which has one of the youngest populations in the UK – the average house price for a typical first-time buyer is now more than an eye- watering £400,000 with an average deposit of over £100,000."
Property tycoon Fergus Wilson banned 'coloured' tenants due to curry smell
Last month researchers for the Social Mobility Commission claimed that many low-cost home ownership schemes were beyond the reach of families on average earnings, prompting warnings that the UK housing market is "exacerbating inequality and impeding social mobility".
They said most of those benefiting from low-cost home ownership schemes, such as Help to Buy, earned more than one and a half times the national working-age median income.
Their report, carried out by researchers from the London School of Economics, found that the average income for these Help to Buy buyers was £41,323 — similar to other first-time buyers who had average incomes of £47,528.
Fewer than half of all working-age households have incomes over £30,000, meaning that the loans are unlikely to be able to help those households without more specific targeting.
According to Halifax, first-time buyers in Northern Ireland and Wales paid the lowest average deposits, coming in at between £16,000 and £17,200, while those in Scotland needed about £21,500.
Here are the average house prices paid by first-time buyers across the UK in the first half of 2017, followed by the average deposit and the deposit as a percentage of the purchase price, according to Halifax:
North East England: £125,591, £18,594, 15 per cent
Yorkshire and the Humber: £137,908, £19,848, 14 per cent
North West England: £146,551, £21,382, 15 per cent
East Midlands: £158,021, £23,747, 15 per cent
West Midlands: £164,737, £24,826, 15 per cent
East Anglia: £198,876, £33,138, 17 per cent
Wales: £136,103, £17,193, 13 per cent
South West: £202,700, £35,655, 18 per cent
South East: £276,773, £50,144, 18 per cent
London: £409,795, £106,577, 26 per cent
Northern Ireland: £117,716, £16,457, 14 per cent
Scotland: £139,041, £21,565, 16 per cent
Additional reporting by agencies
Join our new commenting forum
Join thought-provoking conversations, follow other Independent readers and see their replies