House prices 'fluctuate' says Halifax report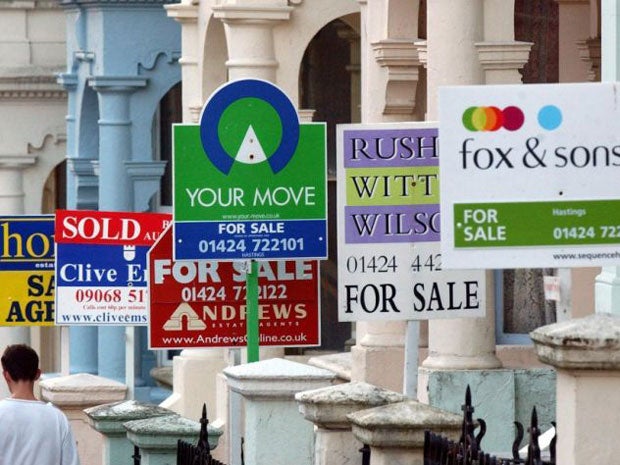 House prices continued to "fluctuate quite widely" last month, mortgage lender Halifax said today, as the average price dropped 2.4%.
The decrease in the average house price, to £159,883, follows an increase of 2.2% in March and leaves the three-month measure 0.3% higher, Halifax said.
Martin Ellis, housing economist at Halifax, said: "Despite the slight improvement in the underlying trend in recent months, house prices continue to lack real direction, with the current UK average price little different to where it was at the end of 2011."
The rise in the three-month indicator was the first increase on this measure since September, following six successive falls, Halifax said.
But prices in the three months to April were 0.5% lower than in the same period a year earlier.
The UK average price in April 2012, at £159,883, was almost equal to the £159,888 in December.
The ending of the stamp duty holiday for first-time buyers in late March appears to have boosted home sales early this year as buyers strove to beat the deadline, and has probably contributed to the volatility in house prices, Halifax added.
Howard Archer, chief UK and European economist at IHS Global Insight, expects house prices to fall by a further 3% by the end of 2012.
He said: "Housing market activity is very low compared to long-term norms. And the economic fundamentals currently look worrying overall for the housing market with unemployment high and likely to rise further, earnings growth muted, and the outlook uncertain."
Yesterday, mortgage lender Nationwide said house prices dipped a further 0.2% in April, after a steeper 1% fall recorded the previous month, meaning average UK house prices now stand at £164,134.
Borrowers are facing tougher hurdles to getting a mortgage in the first place. Availability is expected to decrease in the coming months as lenders tighten their borrowing criteria, something which has already triggered a fall in the proportion of mortgages being approved by lenders.
Bank of England figures showed earlier in the week that the number of mortgage approvals for house purchase rose by 1.5% in March but remained firmly below the previous six-month average.
PA
Join our commenting forum
Join thought-provoking conversations, follow other Independent readers and see their replies