Old favourites still rule when buying a second home abroad
France and Spain are still popular but potential eurozone perils have boosted the appeal of Germany and Switzerland. Chiara Cavaglieri reports
Chiara Cavaglieri
Sunday 25 March 2012 02:00 Comments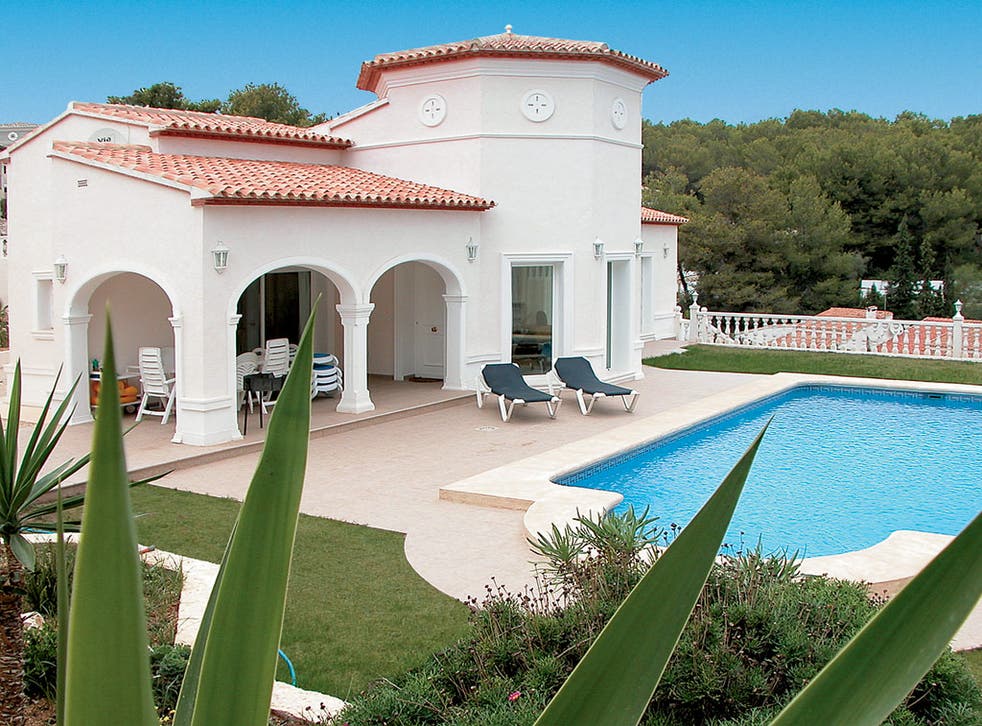 Uncertainties in the eurozone may push property buyers in surprising directions, but the usual suspects are firm favourites for holiday homeowners, according to a new report. Exclusively for the Independent on Sunday, foreign exchange expert Caxton FX reveals the top 10 countries for holiday home ownership, with France and Spain taking top spots. if you're tempted to make one of these your second home, what do you need to know?
1 France
Unsurprisingly, France is the most popular destination for UK buyers who relish being able to pop across the Channel while still being close to home. France hasn't seen the dramatic house price decline of neighbouring Spain and finance is still available up to 85 per cent loan to value.
"France is still the most visited country in the world, and is unlikely to stop attracting international tourists, whether they are coming for the French Riviera, skiing in the Alps, for the scenery or for the culture and food," says Nicholas Leach, a director of French property specialists Athena Advisors. However, there are noises about bringing in extra tax on foreign property owners.
2 Spain
For the past 50 years we Brits have had a love affair with the Spanish costas and Balearic islands.
"A home from home for many, Spain's climate, infrastructure, ease of access from the UK, combined with good hospitals and healthcare system, political stability, timeless tourism appeal and affordable housing market draws buyers in their droves," says Marc Pritchard from housebuilder Taylor Wimpey España.
There is a huge oversupply of newbuild and off-plan properties, so there are big discounts up for grabs but remember to pick carefully. There are many horror stories of Brits who saw their homes bulldozed because cowboy builders and planning officials didn't obtain valid building licences. if countries like Spain were to leave the euro and return to a devalued national currency, foreign investors could come unstuck.
3 United States
Most British buyers in the US concentrate their efforts on Florida and some think prices here have bottomed out. The good news is that there are a few signs of recovery in the wider economy, including unemployment falling from 10.4 per cent to 8.3 per cent. Adam Cornwell from Florida-based agent Feltrim International says the big challenge will be the lack of finance but if you're a cash buyer, now could be the perfect time to snap up an American bargain.
"Europe is hardly a honeypot for property investment right now, leaving the US to emerge as a favourite once more, particularly given the prices," he says. In one of their resorts in Orlando two-bed apartments sold for $360,000 (£222,000) in 2009 but were moving for $89,900 by June 2011 and are still on sale for only $99,900 today.
4 Austrailia
buyers have been willing to venture further afield to find their dream holiday home, with Australia seeing a huge surge in popularity, marking a 67 per cent increase in purchases between 2010 and 2011. Tourist hotspots include Perth and the Gold Coast. Getting into the country could be the hardest step if you're wishing to emigrate down under, but if you want to buy a home you also need permission from the Foreign Investment Review Board. Property fees and taxes vary from state to state and remember if you spend more than six months in a year in Australia you will be liable for income tax.
But beware, many expats have been forced to return home because the cost of living has increased so much.
5 Italy
Many looking to own a second home in Italy will be repeat visitors who have fallen in love with the food, culture and climate of popular areas such as Tuscany, Campania and Sardinia. Economically, Italy is risky and foreign investors might have to take the hit. "Buyers interested in Italy haven't been reading the headlines; from an economic point of view the government is looking to tax as hard as they can," says Nigel Lewis.
If you're willing to take the risk, be prepared for a struggle as Italy has a reputation for awkward rules and regulations and many transactions fail to complete.
6 Germany
Germany may not be an obvious choice but, from an investment point of view, it is the powerhouse of Europe and many have turned to it for some stability within the eurozone. If you're planning to rent out, remember tenants have much stronger rights than in the UK.
7 Portugal
Portugal has many admirers and, although generally more expensive than Spain, Mr Lewis picks it every time. "Portugal is less developed and has more robust home ownership rules than Spain in terms of conveyancing procedures and land registry," he says.
8 Ireland
The property market is still in freefall with up to 60 per cent price reductions. The problem is the oversupply of property lying idle in unfinished developments. Until this is addressed prices will fall so it is difficult to pitch it as an investment prospect.
9 Switzerland
With low taxes and a steady property market that shouldn't be threatened by eurozone issues, Switzerland is a good option, but only for those who can afford it. Giles Gale from Mark Warner Property says: "The market is being supported by historically low borrowing costs with 10-year fixed-rate mortgages available at just 2.45 per cent." last week a referendum decided there will be a cap on the number of holiday homes.
10 Canada
With the Canadian dollar strong it's not the cheapest place to buy and there are residency restrictions and property purchase regulations. But, with so much to offer and a reliable economy, Canada is many experts' tip for the top.
Property checklist: Do your homework before the big move
1 Research the area Talk to locals and investigate the facilities/transport all year round.
2 Keep your UK property If you can, rent first to get an idea of what it's really like to live there.
3 Choose your developer with care If you are buying new-build, or off-plan, ask for client testimonials and get all the details in writing.
4 Check title rights Ensure that any developer or seller has the full title to the land or property.
5 Get independent legal advice Use an independent lawyer and surveyor who knows the country.
6 Understand the bureaucracy The overseas property industry is largely unregulated, so ensure you understand the homeowning red tape.
7 Correct financing Obtain an Agreement in Principle for your mortgage before signing contracts.
8 Research your tax liabilities Check the inheritance and capital gains tax laws, as well as taxes levied on purchasers.
9 Check local area rules Even within the same country there may be variations on property taxes, or restrictions on how long you can stay in your holiday home each year.
10 Consider currency issues Fluctuating rates can have a huge impact.
11 Banking Set up an account in your chosen country.
12 Pensions and healthcare Check that they are adequate for your current and future needs.
Register for free to continue reading
Registration is a free and easy way to support our truly independent journalism
By registering, you will also enjoy limited access to Premium articles, exclusive newsletters, commenting, and virtual events with our leading journalists
Already have an account? sign in
Join our new commenting forum
Join thought-provoking conversations, follow other Independent readers and see their replies