25 tell-tale signs your cat is in pain
Researchers have determined 25 key behaviours which show a cat could be in pain 
Rebecca Flood
Saturday 27 February 2016 11:05 Comments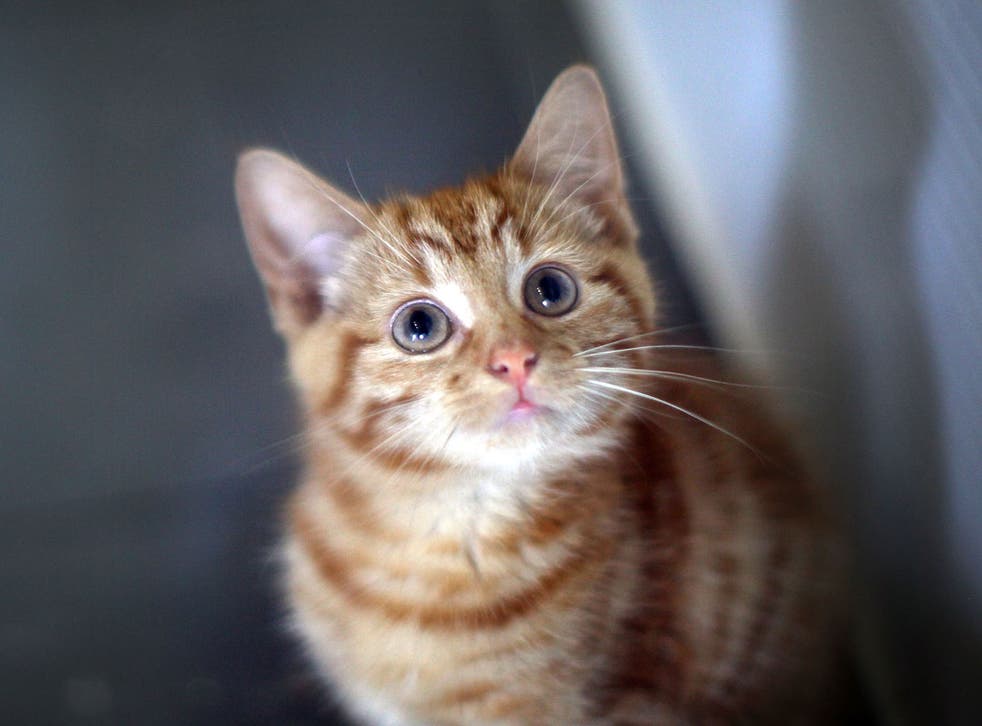 When it comes to pets, most of us would like to think we're quite in tune with our furry loved ones. But how do we really know how they're feeling, and can we tell when they're not having a great time?
Thankfully, a new study has revealed the 25 definitive signs that show if your beloved pet cat is in pain.
Researchers have determined key behaviours for all feline owners to look out for if they fear their furry friend could be under the weather.
Which is handy as cats are not able to tell us themselves.
Published in the journal PLOS One, entitled "Behavioural Signs of Pain in Cats: An Expert Consensus", the study recruited 19 experts to take part.
They narrowed down an initial list of 91 behaviours to 25 through four rounds of elimination.
Some of the tell-tale signs include a decrease in appetite, playing less, difficulty jumping and licking a particular body part.
Corresponding author Daniel Mills said: "The work has identified some important gaps in our knowledge, and we are working hard to identify more subtle signs, like those that might exist in the face, which we believe will be even more useful.
"This paper provides the fist consensus of signs that can be detected without the need for specialist equipment and so is of value to owners as well as vets."
The Professor of Veterinary Behavioural Medicine at the University of Lincoln's School of Life Sciences added: "With an estimated 220 million owned cats across the globe, it is perhaps surprising how little we know about the ways they express pain."
Each indictor was also assessed for how frequently it would appear if a cat was in pain, and whether it manifests in high or low levels of pain.
They discovered five behaviours were rarely present in low level pain but prominent in acute levels - avoiding bright areas, growling, change in feeding behaviour, closed eyes and groaning.
But for two of the signs – straining to urinate and tail flitching – there was no consensus on whether this relates to intense or mild pain.
Some of the behaviours which were eliminated include hissing, spitting, purring, trying to scratch people and sleeping less.
The 25 signs:
1. Absence of grooming
2. Reluctant to move
3. Abnormal gait
4. Difficulty to jump
5. Licking a particular body region
6. Withdraw/hiding
7. Lameness
8. Avoiding bright areas
9. Appetite decrease
10. Lameness
11. Less rubbing toward people
12. Abnormal gait
15 paintings now with cats

Show all 16
13. Groaning
14. Eyes closed
15. Shifting of weight
16. Reaction to palpitation
17. Lower head posture
18. Blepharospasm (involuntary forcible blinking)
19. Change in form of feeding behaviour
20. Playing less
21. Growling
22. Temperament
23. Hunched up posture
24. Straining to urinate
25. Tail flitching
Register for free to continue reading
Registration is a free and easy way to support our truly independent journalism
By registering, you will also enjoy limited access to Premium articles, exclusive newsletters, commenting, and virtual events with our leading journalists
Already have an account? sign in
Join our new commenting forum
Join thought-provoking conversations, follow other Independent readers and see their replies