Google, Amazon, The BBC: Office dogs are giving us paws for thought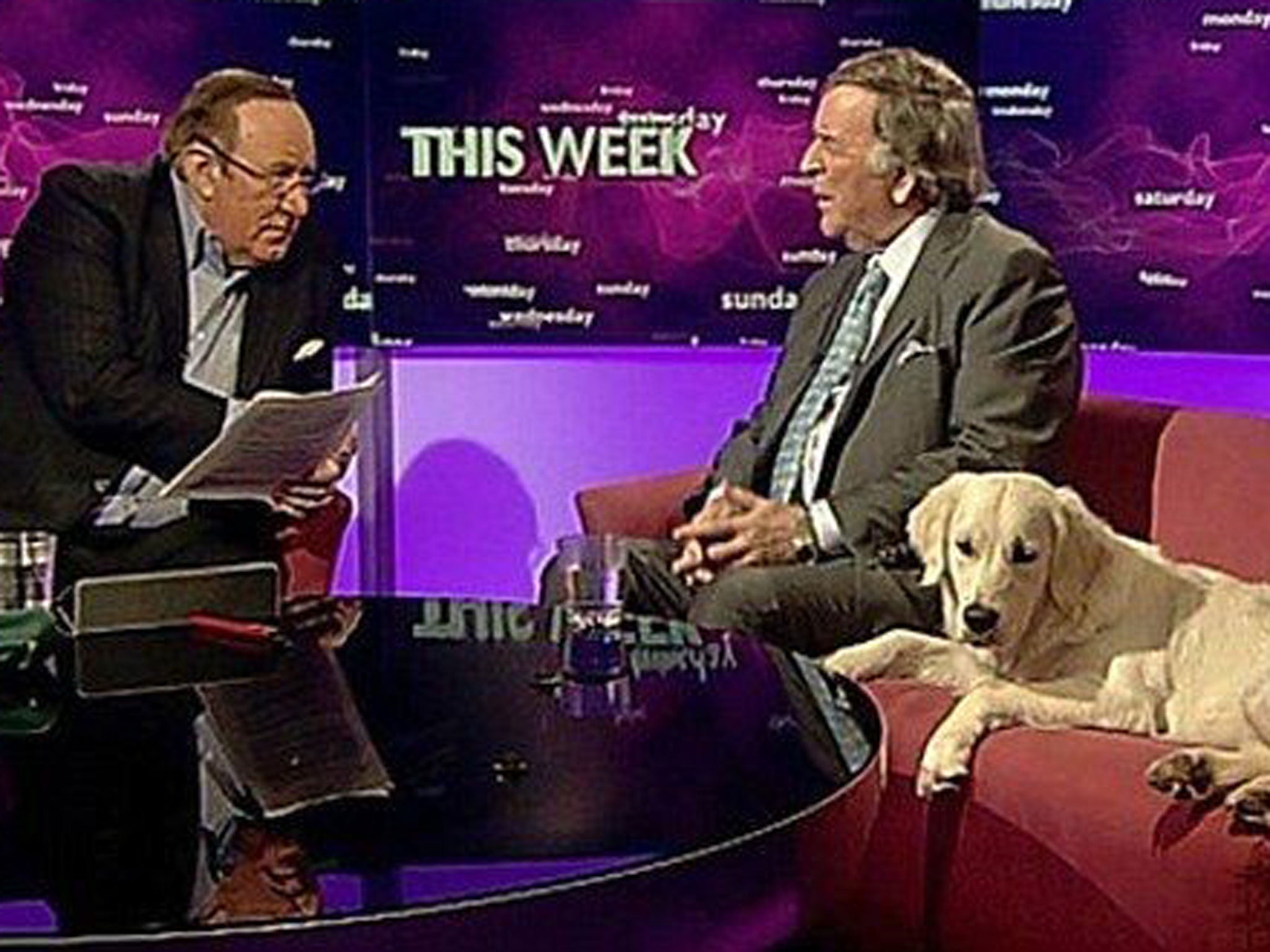 It seems the latest star of the BBC is a golden retriever called Miss Molly. If you caught the politics show This Week you would have noticed that the 10-month-old dog was given free rein of the studio and so decided to have a wander around the set. She even had a snooze in the lap of guest David Starkey and cuddled up to Terry Wogan.
The pet, which belongs to the show's presenter, Andrew Neil, has become something of a hit, attracting hundreds of comments online. "I was talking about her and the editor told me to bring her along", Neil said. "If Blue Peter has a dog, why can't we?"
While some viewers may have found the presence of the animal on a serious current affairs programme somewhat disconcerting, most have enjoyed the new addition. But then taking dogs into the workplace is all the rage these days. Some companies even actively encourage it.
Google, for instance, has a policy for welcoming four-legged friends. Cats, however, aren't so fortunate. "Google's affection for our canine friends is an integral facet of our corporate culture," the company's code of conduct says. "We like cats, but we're a dog company, so as a general rule we feel cats visiting our offices would be fairly stressed out."
Amazon has a similar policy. Its headquarters in Seattle usually has around three dozen dogs in on any given day (providing they're toilet trained and up to date with all their vaccinations, of course).
Research carried out in 2010 by Central Michigan University suggested that dogs' presence in the workplace can be hugely beneficial and could lead to increased morale and productivity as well as lowering absenteeism rates and reducing stress levels. Dogs could even improve relationships among co-workers and promote team bonding.
But while bringing a dog to work can have a number of benefits, remember to think about the trappings of a modern-day office, which doesn't often cater for canines. Just ask the staff of Tatler magazine, who earlier this year lost their in-house dachshund, Alan, in a tragic revolving-door incident.
As for Miss Molly, Neil has suggested that she might become a bit of a fixture on the show. "She won't become permanent but we'll have her back from time to time.… We probably broke every health and safety rule in the book but she is very well-behaved."
Join our commenting forum
Join thought-provoking conversations, follow other Independent readers and see their replies