Should we really feel guilty about keeping cats inside?
Apparently not, according to a top zoologist. Less stress for them and their owners, says a relieved Rebecca Armstrong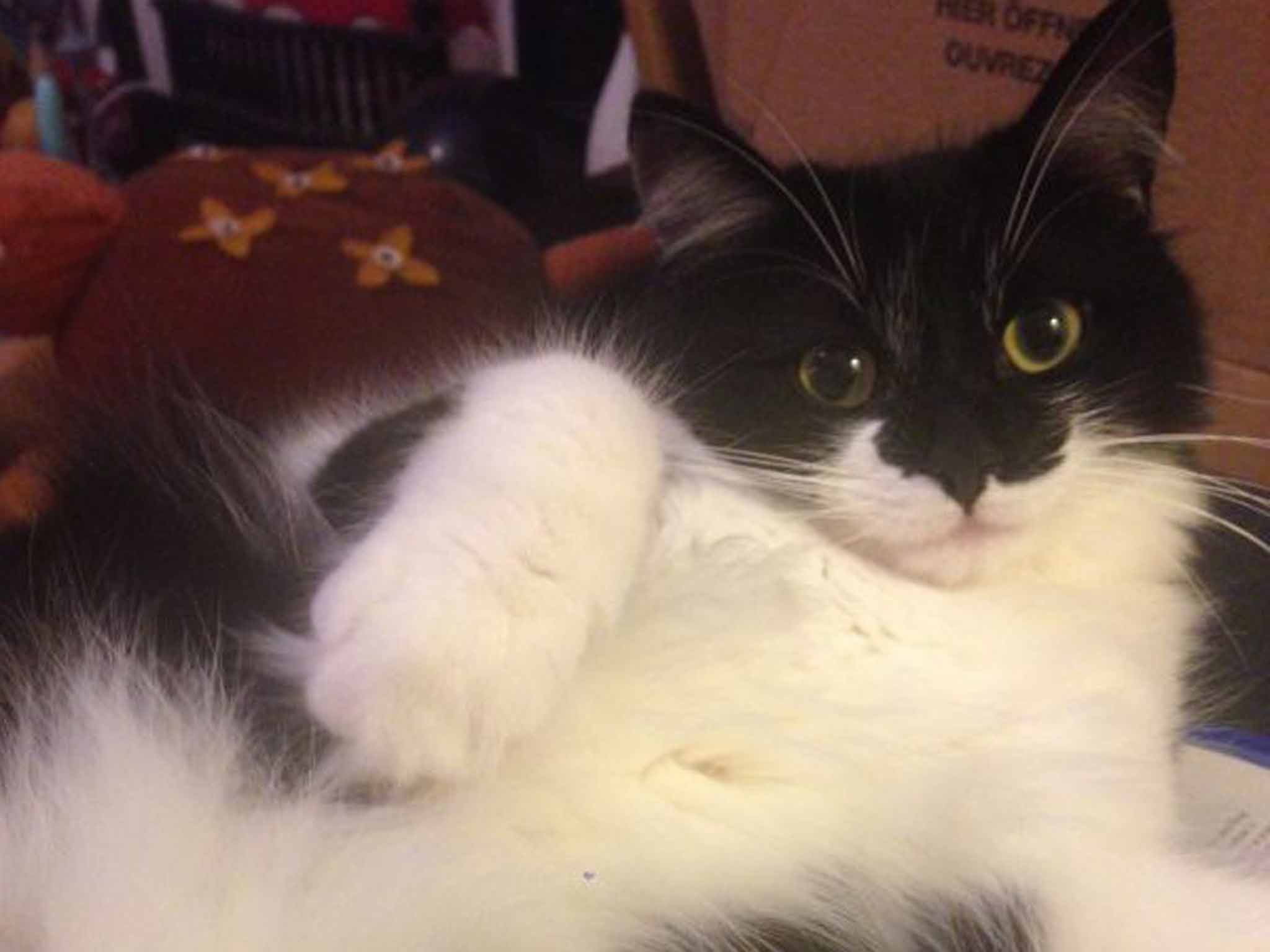 One of the more memorable textures of my time as a cat owner has to be the damp crunch of a mouse's head underfoot, trodden on in the darkness of a 3am trip to the bathroom. The culprit was nowhere to be seen – in fact, he was probably going back for Mickey's brothers and sisters in their garden nest as I rinsed the rodent brains from my sole.
A cat's right to roam, and to search and destroy furry and feathered wildlife, once seemed to me to be carved in stone. What was the point in having a cat if it wasn't allowed outside? Two cats lost under the wheels of passing traffic (not to mention a husband who's been in hospital for seven months after being hit by a car) have changed my mind. There's fat chance of my husband venturing anywhere near a road unless I'm pushing his wheelchair, and cat number three – Badger – is an indoor cat.
And yet, I feel guilty about keeping Badger inside. True, I entertain him endlessly with toys, I let him feel the air on his whiskers sometimes if he stays by the front door with me right beside him, and he always bolts for the safety of the flat as soon as something – a breeze, the sound of a motorbike – startles him. Now, though, it seems as though his house arrest might actually be making him a more chilled-out cat.
None other than zoologist John Bradshaw (whose mog-num opus Cat Sense: The Feline Enigma Revealed is a must-read for anyone interested in cats, but who has catered for dog people, too, with his earlier book In Defence of Dogs) has said that, for some cats, going outside is an incredibly stressful experience. The problem is, as Bradshaw explains in an interview with the Radio Times, the fact that cats can find sharing their territory with rival felines "terrifying".
Bradshaw, who will next month appear in a three-part BBC2 TV series provisionally titled Cats, gives me some more detail about keeping cats under wraps. "It's not about shutting cats up because you can't be bothered to let them out. It's a genuine way of helping some cats to avoid getting stressed." He goes on to explain: "It's not going to work for all cats, but if you've got a neighbour with a rather aggressive cat that doesn't think that your cat should live where it does, sometimes the only solution is to say, OK, we need a physical barrier between these two – one of the cats is going to have to be kept indoors."
In Britain, cat owners are more likely to let their pets outside than some European feline fanciers. "In Continental Europe, where a lot of people, certainly in towns, live in apartments, they've been keeping cats indoors for half a century or so, without, apparently, there being any problem where the cats are concerned, because those cats are born indoors and live there for their whole lives. It's what they know and they're very secure because they can't get jumped on by other cats. Cats have not suffered as a result." So as well as remaining defiantly unsquashed, Badger is safe from the thuggish neighbourhood cats that often had a go at his predecessors.
In line with the RSPCA's advice about not trying to confine a cat to barracks that has previously been free to wander, Bradshaw sounds a note of caution. "There are some cats that would be very unhappy if you kept them indoors, particularly cats that have lived on the streets. If cats that have been born to mothers that weren't owned, and their mothers taught them how to hunt, they will probably carry on wanting to hunt, and will hunt given the opportunity, for the rest of their lives. If you shut one of those cats up then they are likely to get pretty stressed."
So despite not having access to a stream of mice to eviscerate, Badger shouldn't miss what he doesn't know. I ask Bradshaw if I I'm allowed to stop feeling guilty. "Yes, of course you are. As long as the cat is happy, and it seems as though you're doing all the right things." It's a relief to be vindicat-ed. µ
'Cat Sense' by John Bradshaw is out now (Penguin, £8.99)
Join our commenting forum
Join thought-provoking conversations, follow other Independent readers and see their replies