The winners and losers in overseas property game
Exotic, obscure locations were the place to buy in 2006 but the game has changed. By Graham Norwood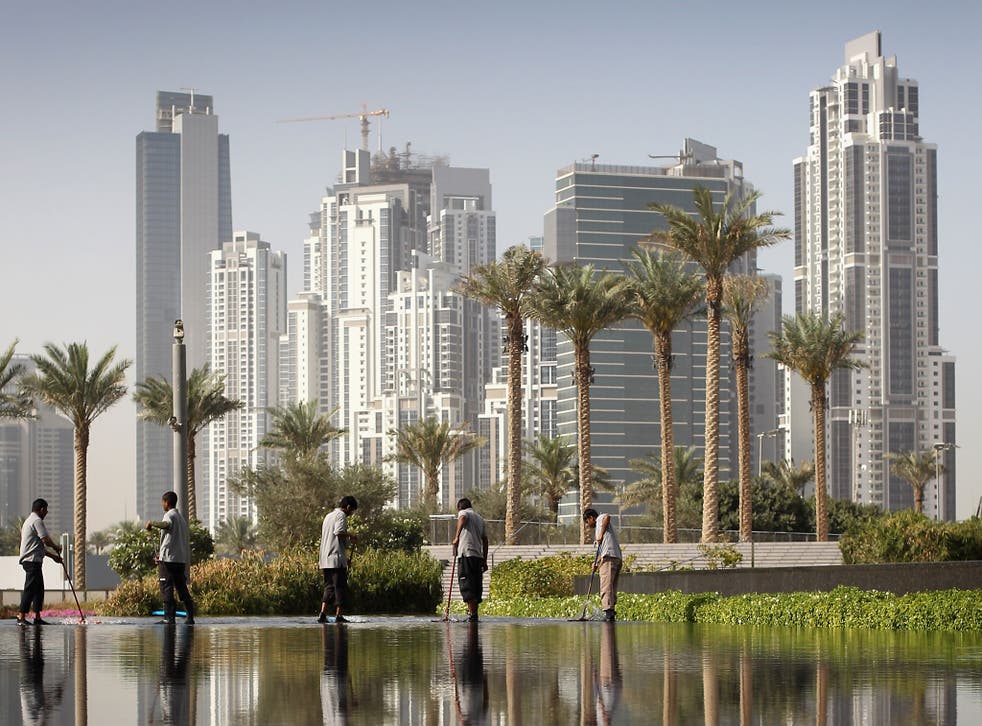 Ah, the good times. Back in 2006 the insatiable British appetite for buy-to-let and holiday home investment meant we did not settle for Brighton or the Costa del Sol but sought ever-more exotic locations in which to sink our spare cash. Remember those "emerging markets"?
Property supplements and estate agency windows extolled the virtues of buying in places many Britons could not even find on a map. The reasons given for investing in out-of-the-way locations then are almost the complete reverse of criteria investors might adopt now.
European cities looked tempting, especially in countries poised to adopt the euro; off-the-beaten-track US locations were no-brainers as America's economy grew 5.6 per cent in the first quarter of 2006; and you could invest easily by remortgaging your UK home.
That was then. In the seven downturn years most emerging property market capital values and rents have crashed and burned. A mortgage famine and poor exchange rates deter new British purchasers from snapping up the homes of those wishing to bail out.
For example, a €200,000 apartment in 2006 would have cost you £136,000 whereas today it would be £170,000; a US$250,000 villa in December 2006 would have been £127,250 but today it's up to £163,000.
So what has become of five of the most-hyped emerging markets from 2006?
1. Dubai
At first sight, this looks a success story. The respected property consultancy CBRE says house prices are up 16 per cent and rents up 17 per cent in the year to March 2013, while high-end estate agent Knight Frank says Dubai is the world's second-most booming market (behind Hong Kong) following a 19 per cent rise in 2012.
That sounds a steal until you realise prices crashed an average 50 per cent between 2008 and 2011 and the city's property market required a $10bn bailout from Abu Dhabi, a neighbouring member of the United Arab Emirates.
Therefore many values are still 35 per cent below 2006 levels. Building work has resumed and analysts say 15,000 to 18,000 new homes will go on sale both this year and next, so there is a worry about a crash if supply exceeds demand again. As a result, mortgages are difficult to obtain.
Even so, excess remains Dubai's defining characteristic: Chesterton Humberts is selling a four-bedroom flat in Burj Khalifa, the world's tallest residential tower, for £4,993,940.
2. Bulgaria
In 2006 this was THE place to buy. UK estate agents like Savills and Knight Frank were selling flats in Bansko ski resort and on the Black Sea coast. Even renowned designer Philippe Starck fashioned the interiors for one scheme.
There was a construction surge in 2006 with a pipeline of 22,000 new holiday apartments in the Black Sea region alone according to international estate agency Colliers. But demand for resort properties plummeted from 500 a month in 2006 to 30 in 2008 and prices followed suit. Nothing much has changed since.
Some Britons sold their apartments to vulture funds, which were buying properties in 2008, but those who held on have seen only modest rental returns and significant capital depreciation.
Rightmove is advertising one-bedroom flats in Bansko for £30,615. Seven years ago similar units were on sale for £50,000.
3. Las Vegas
An international buy-to-let market built in a town laden with casinos was always going to be a gamble but perhaps unexpectedly, it may be about to pay off.
In 2005 Colliers was selling one, two and three-bedroom apartments to Britons from £140,000 but Las Vegas values collapsed 59 per cent between 2006 and 2012, according to Zillow, a house sales website that analyses price changes.
Yet the city's economy is improving and mortgage foreclosures are down 17 per cent since spring 2012. Average house prices are up 22.3 per cent in the past year. The wider US housing market is showing sustained recovery.
Some US mortgage lenders offer overseas investors 15 or 30-year mortgages on Las Vegas homes with up to 70 per cent loan-to-value, although individuals may have to put a hefty sum in a US bank account first.
4. Turkey
Buyers here may have been luckier than elsewhere as prices in holiday home hotspots dipped only 10 per cent in the global downturn. The country's unsophisticated mortgage system did not overstretch its banks to the degree seen elsewhere.
Most purchases have been cash because house values are low by UK standards and the few mortgages that exist for foreign buyers typically have rates of seven per cent or more.
In 2006 villas were on sale for under £120,000 and flats for £35,000 in Bodrum, Alanya and Antalya, three key tourist spots. They are much the same now. supply exceeds demand in most resorts.
However, the market is looking up again. Construction sites mothballed five years ago are resuming work and Turkish house prices rose 10.5 per cent in 2012, says Knight Frank.
5. Montenegro
Tourist havens like Kotor, Budva and Sveti Stefan suddenly became must-have places to buy apartments in the booming 12 months after this tiny but strikingly attractive country gained independence from Serbia in 2006.
Prices were high: new-build inland villas were £700,000 while coastal apartments hit £1m or more and some agents claimed 100 per cent price rises in 12 months. But prices "dropped about 30 per cent after the crisis and have since come back circa 10 per cent", according to John Kennedy of developer Boka Group.
It has become hugely dependent on just one source – there are 50 flights a day from Russian cities.
Register for free to continue reading
Registration is a free and easy way to support our truly independent journalism
By registering, you will also enjoy limited access to Premium articles, exclusive newsletters, commenting, and virtual events with our leading journalists
Already have an account? sign in
Register for free to continue reading
Registration is a free and easy way to support our truly independent journalism
By registering, you will also enjoy limited access to Premium articles, exclusive newsletters, commenting, and virtual events with our leading journalists
Already have an account? sign in
Join our new commenting forum
Join thought-provoking conversations, follow other Independent readers and see their replies