House-hunters decide on moving into a new property in just eight minutes, finds study
Busy roads, damp patches and a bar in the living room are among the things that turn buyers away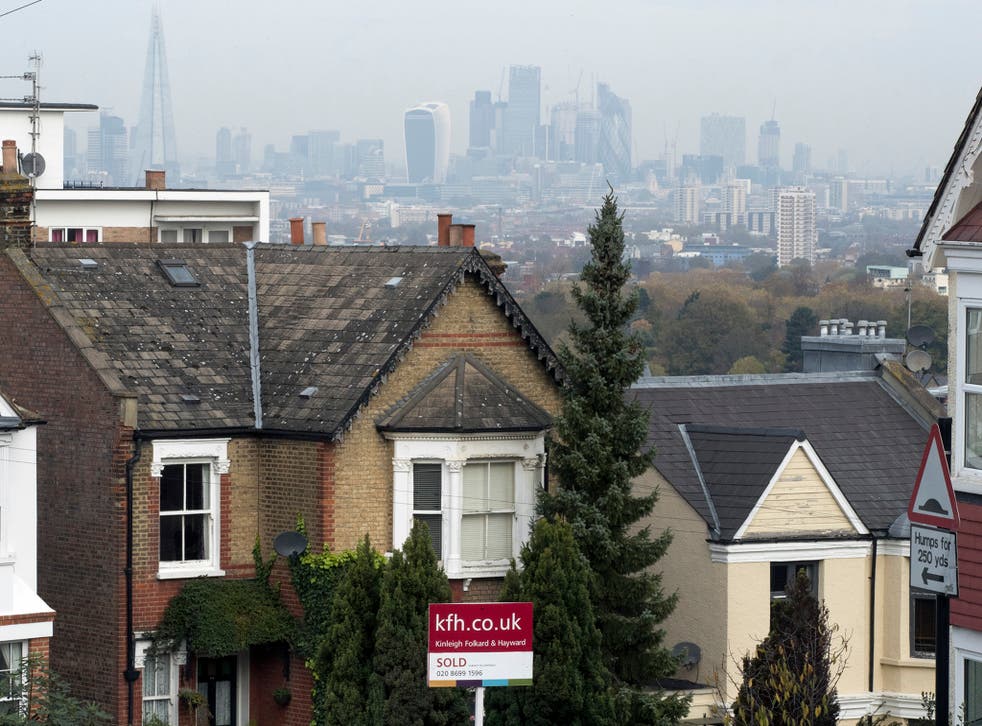 It takes just eight minutes for house-hunters to know whether a new property is for them, according to a study.
After less than 10 minutes inside a property, buyers know whether they should be getting out their chequebooks or turning around in the car.
Six in 10 adults will make their decision not to buy before even stepping through the front door – after just four and a half minutes of standing outside.
In contrast, 15 per cent of homeowners admitted they had already decided to buy without seeing the inside of the house, while 18 per cent have bought the first home they saw.
When viewing a property online, the average person takes eight minutes to choose whether to visit or not – as long as the advert is authentic.
More than three-quarters confessed to irritation at a property profile that did not reflect the true state of the home on offer.
"Listings are crucial to a home selling quickly – they need to be accurate detailed representations of a property," said a spokesman for the Foxtons estate agent, which commissioned the study. "The need to physically visit a property will remain strong for the foreseeable future, but new technologies such as Matterport 3D virtual tour are making it possible to view interiors and exteriors in much greater detail, helping house-hunters to narrow their property search quickly and efficiently."
Obvious damp patches would signal an early exit for six in 10 Brits, while a house on a main road or cracks in the walls would send 40 per cent of house-hunters home.
As for the finer details, there are some decisive deterrents for adults once inside – ashtrays in rooms, dirty toilet pipes, overflowing bins and yellowed paintwork all feature in the top 40 list.
As do bad DIY, wheelie bins out front, untidy rooms and a bar in the living room.
Some of us would be put off by a utility room which was the size of a cupboard, a dining room which can't fit a table big enough for a family of eight and awkward layouts.
When viewing properties online, six in 10 people find it impossible to see how big the rooms are, and 49 per cent can't tell how light they are.
More than one in 10 complain they can't tell the colour of rooms from static pictures, and 52 per cent find it difficult to tell how overlooked a property is.
A third of people would welcome the opportunity to see if their furniture would fit the space, while 36 per cent want a clear view of the layout of the rooms when looking at a property online.
The spokesman for Foxtons added: "House-hunters are understandably particular when it comes to buying a new property – as they should be over one of the biggest investments they'll ever make.
"We'd always encourage people not to dismiss a property over attributes which can be changed; it's really important to look past the dirty dishes or garden gnomes and more towards the shape, size and structure of the property.
"Our new 3D virtual tour can give those searching for a home a really great idea of what to expect when they visit a property in person.
"The 3D tour allows those with little time to visit properties the ability to virtually walk through from room to room, while sitting at the computer or using a smart phone."
Outrageous property deals in pictures

Show all 15
Top 40 things which would immediately put Brits off buying a house
A busy road with lots of parked cars
Obvious damp patches
Discovering the house was on a main road
Cracks on the walls
Awkward layouts
The smell of smoke
Too many fast food shops on the same road
The gardens / house are overlooked
A shared driveway
Peeling or dirty paint on the walls
Terrible DIY
Power lines ahead
The smell of pets
Rooms that have to have lights on
Ashtrays in the rooms
Dirty toilet pipes
Low ceilings
Aerial masts nearby
Train or bus station nearby
Bathroom with no shower
Stone cladding
Brown double glazing
Overgrown gardens
An outdated bathroom or kitchen
A bright or scruffy front door
A colourful bathroom suite
Overflowing bins
A front door with multiple security locks
Wheelie bins in front of houses
Cluttered rooms
Textured ceilings
A bar in the living room
Discovering the house was on a corner plot
Yellowed paintwork
A dining room which can't fit a table big enough for a family of 8
A utility room the size of a cupboard
Leylandi bushes
Untidy rooms
Rendered housing
Stained glass windows or doors
SWNS
Register for free to continue reading
Registration is a free and easy way to support our truly independent journalism
By registering, you will also enjoy limited access to Premium articles, exclusive newsletters, commenting, and virtual events with our leading journalists
Already have an account? sign in
Register for free to continue reading
Registration is a free and easy way to support our truly independent journalism
By registering, you will also enjoy limited access to Premium articles, exclusive newsletters, commenting, and virtual events with our leading journalists
Already have an account? sign in
Join our new commenting forum
Join thought-provoking conversations, follow other Independent readers and see their replies