Housebuilding figures up but still well below target levels
New starts up by a third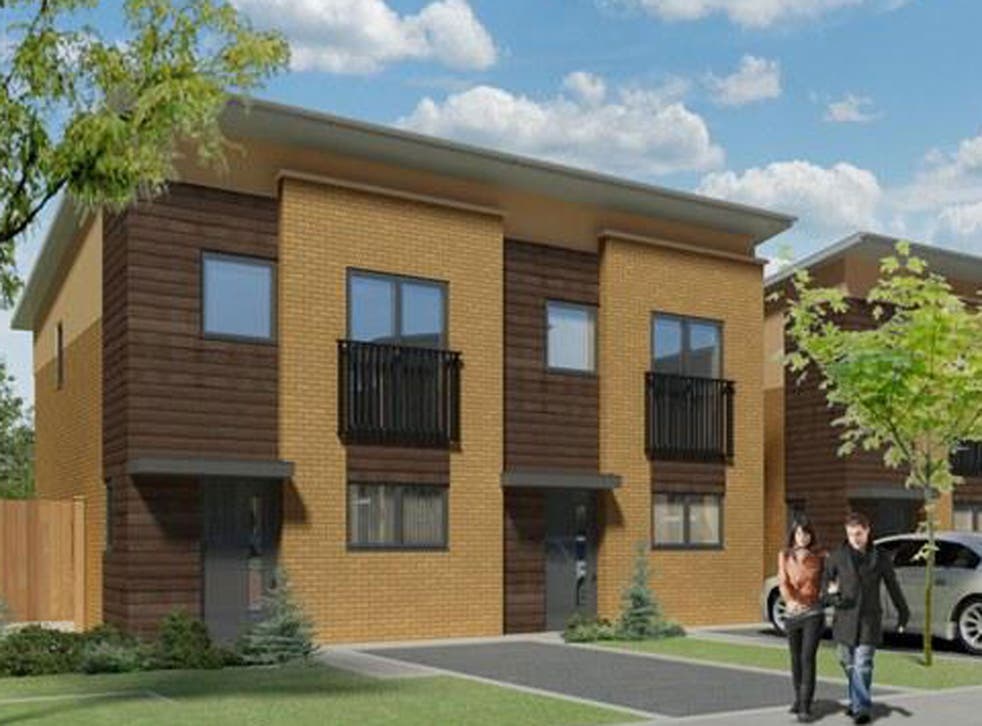 More than 112,000 homes were built in England over the last year, a rise of four per cent over the previous 12 months, according to new government figures.
However, this is still less than half the number estimated to be necessary to deal with the country's housing shortage.
Between March 2013 and March 2014, the government reports around 133,000 new housing starts, up by a third on the previous 12 months. House building starts in England are estimated at 36,450 in the first three months of this year, around 11 per cent higher than the previous three months and up by nearly a third compared to the same period last year.
"House building is finally moving in the right direction," said Peter Williams, Executive Director of the Intermediary Mortgage Lenders Association, "but whether it is doing so fast enough and with enough urgency remains to be seen. We are battling against a deep deficit of new homes across the UK and a 31% annual rise in new starts still leaves us staring into the abyss of a severe supply problem as population pressures grow.
"The lack of housing supply remains the overriding issue in the property market and its impact is changing the shape of housing tenure across the nation. IMLA's latest report shows the hefty growth of the private rented sector in recent years has been needed to cater for changes in society. But the lack of new homes coming onto the market has put the squeeze on first time buyers and threatens to consign mass homeownership to the history books."
Campbell Robb, Shelter's chief executive, added: "Any uptick in housebuilding should be welcomed, but the worrying reality is that we are still building less than half the homes we need.
"Successive governments have failed to build enough homes to keep up with demand, and the result is thousands of young people and families forced to watch their dream of a home of their own slip further and further out of reach, leaving them stuck in the rent trap or living in their childhood bedrooms. Everyone agrees that we need to build more homes, but sticking plaster solutions like Help to Buy or tweaks to planning rules will never tackle the hole in our housing market.
"Solving the housing shortage is possible, we just need politicians to roll up their sleeves and commit to the solutions that will create a healthier housebuilding market for the long term, from boosting small builders with government guarantees, to getting land into the hands of those who can build the affordable homes we need."
Emma Reynolds MP, Labour's Shadow Housing Minister said the figures show that the government is still failing to tackle the growing housing shortage.
"We need to build many more homes to keep up with demand. Owning a home is out of reach of many low and middle-income earners, and rents are rising faster than wages," she said.
"While the increase in housing starts is welcome, the number of homes actually built over the past year is less than half what we need to meet demand and is lower than every year under the last Labour government. Labour is clear that you can't deal with the cost-of-living crisis without building more homes and has committed to getting 200,000 homes a year built by 2020."
Register for free to continue reading
Registration is a free and easy way to support our truly independent journalism
By registering, you will also enjoy limited access to Premium articles, exclusive newsletters, commenting, and virtual events with our leading journalists
Already have an account? sign in
Register for free to continue reading
Registration is a free and easy way to support our truly independent journalism
By registering, you will also enjoy limited access to Premium articles, exclusive newsletters, commenting, and virtual events with our leading journalists
Already have an account? sign in
Join our new commenting forum
Join thought-provoking conversations, follow other Independent readers and see their replies