No more flat pack? Ikea furniture now comes ready-built, but there's a catch: it's for dolls' houses, not grown-ups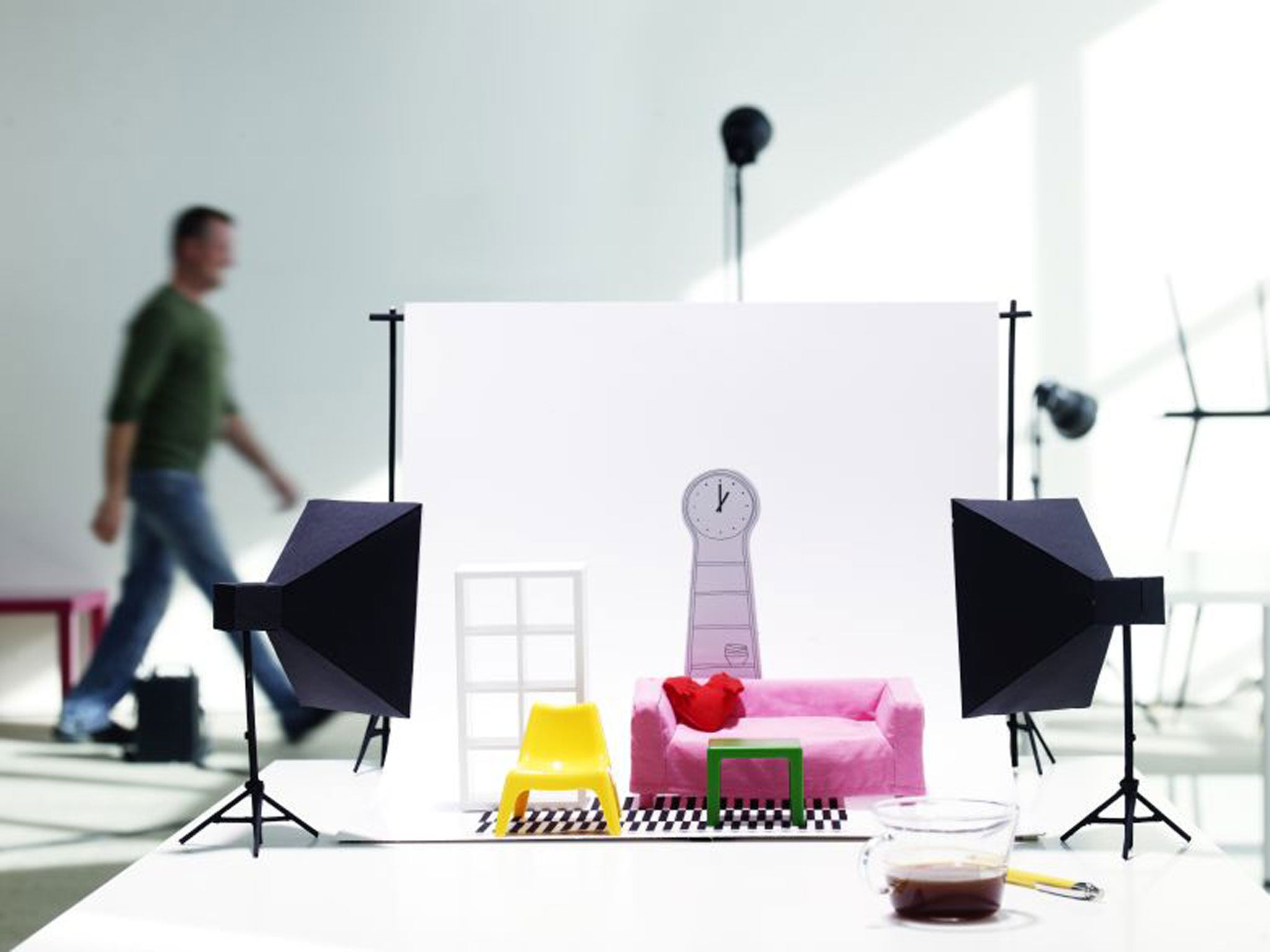 Bagging yourself a sofa, table, storage unit, rug, chair and cushion for £12 might sound like a steal even by Ikea's standards, but there is a catch: you'd have to share measurements with the Lilliputians if you wanted to kick back and relax on this particular living room furniture.
August will see the launch of Ikea's 2014 catalogue which, for the first time, includes a set of dinky versions of some of its most famous pieces, including the Klippan sofa and Lack table, which, although made for children to play with, are expected to become something of a collector's item for adults too. The packaging it arrives in can also become a toy, which feature illustrations of a lamp, clock, frame and books which can be painted and cut out.
It's not the first time Ikea has dabbled in miniatures; teeny tiny versions of its bestselling Ivar shelves were given as Christmas presents to employees back in 1997. The 1:6 scale shelves were produced by Vitra Design Museum, which famously sells a range of miniature design classics, including Frank Lloyd Wright's miniature barrel chair and a toy version of Eero Saarinen's womb chair and ottoman.
Vitra's pieces are solely for die-hard collectors, however; its furniture starts at around £100 and goes up to £740 for Mark Newson's miniature Lockheed lounge from 1986, which is pretty dear considering it measures just 275mm by 147mm.
Dolls house furniture is now big business online, providing a place for aficionados to show off their perfect 1950s set-ups and where they can trade pieces. So if you've ever hankered after a mid-century design but just couldn't afford it, then putting together your dream living room in a dolls house might be the next best option.
A mini version of Franco Albini's 1950 gala lounge chair might seem steep at £430 but to get your hands on a new full sized one you'll need about £3,500. And don't even ask about an original.
Join our commenting forum
Join thought-provoking conversations, follow other Independent readers and see their replies