Is it worth taking a sporting bet on property in Brazil?
As football's World Cup nears, there's a housing boom. But, Kate Hughes warns, investors should be cautious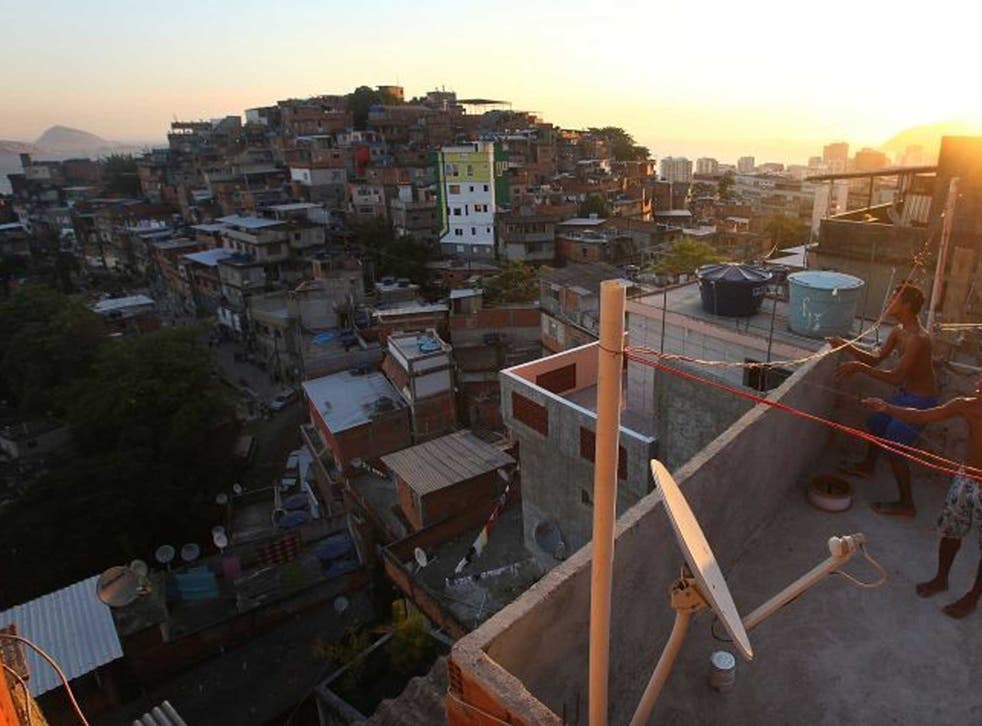 We are always told that pure property investment – bought for the potential for financial gain rather than as a home – should only ever be a decision about the numbers. But deciding whether to buy investment property overseas is often far more complicated than that.
In Brazil, the Latin American economic powerhouse that will be sport's focus from this year's World Cup to the Olympics in 2016, the government is involved in an enormous social housing project, as part of its long-term bid to lift millions out of poverty. Property investment companies are offering international buyers, including UK investors, the chance to get involved in a building programme of an unprecedented scale. But should you?
Land of promise?
In 2009 the government launched a massive growth acceleration programme across Brazil, covering everything from community development to better electricity supply. Part of that was the Minha Casa Minha Vida (My house, my life) social housing programme, designed to alleviate a severe nationwide housing shortage, boost the quality and offer property ownership to millions of low-paid Brazilians, whose lack of income would otherwise give them no opportunity to buy.
Construction loans are funded by the government, as are the homeowner mortgages for these properties via the state banks. To date they've sunk a huge R$72bn (£18.5bn) into it.
"The scheme is available to Brazilian families who earn a certain amount over the minimum wage. They pay part of their income to the government over a number of years, and the mortgage rate is similar to what they would be paying if they were to rent," says Charlotte Watson, chief investment officer at Attivo Investment. "The scheme requires participation from private developers to provide completed housing units, which is where the investment opportunity exists."
This is one of the areas where UK investors are being offered property investment opportunities from developers such as EcoHouse.
As both developer and constructor of its sites, EcoHouse offers investors off-plan units in its third and largest development – named Bosque – starting at £23,000 for a basic unit, for which "a return of up to 17 per cent is promised within the first year. Repayment of the capital and payment of the interest is made 12 months from the date of the first investment".
The developer seeks to reassure investors that their money is protected, despite not coming under the UK's Financial Conduct Authority (FCA) jurisdiction, as the money is placed in an escrow account – overseen by a UK based lawyer with full indemnity insurance. "The lawyer has to be satisfied that the land is held with a clean licence and that full planning is in place prior to releasing any funds to the developer," EcoHouse states.
The human element
It's no surprise that the programme is immensely popular with ordinary Brazilians. When I spoke to several local people on just one street in Natal, all had either signed up or had many close friends or family who had.
Hospital worker Cidcleide, 29, had picked up the keys to her newly finished property that morning, and was planning the move with her husband and two children. "The bank talked it through with me and I was excited about getting my own house," she says. "Right now we live in my mother's house, around 30 minutes away by car. I'll pay R$315 a month in mortgage repayments [excluding rates, taxes and bills], from a salary of around R$1,540 a month."
In fact, many of those I spoke to said they had relied on their bank to explain it to them, which could be a symptom of a historically low education rate nationwide. Around 10 per cent of the population is illiterate, far higher (up to half, according to some sources) among the scheme's target population. And yet they're signing complicated documents. To UK ears, that might sound particularly worrying.
But that isn't the only thing to be aware of if you are considering investing. Aside from the rapidly expanding but isolated construction sites, this area is currently agricultural land, scrub and secondary forest with clustered villages, limited transport links and weak infrastructure. Conditions for those on the ground matter, because if the homeowner defaults, the investor simply ends up with the bricks and mortar. And as with any asset, that property is worth only what someone is prepared to pay for it.
"When looking at the various investment opportunities which qualify under Minha Casa Minha Vida, potential investors should do their research," says Ms Watson. "What are the levels of infrastructure in the region; how close are they to a main city; is there a demand for affordable homes in that area; are employment levels growing; and are there any other growth stories that would bring growth and prosperity to a region – such as the World Cup and the Olympics?"
As you might expect, Brazilian property has gone through the roof recently, doubling in the five years to 2013. Rises are to be expected in light of the economic boom, but leading economists have warned of a bubble, particularly in the country's cities. Despite this, if you are interested in investing in Brazilian property but don't want to get involved in social housing scheme investment, the other options are individual properties – which will require support from Brazilian based professionals to complete – or investing in a fund.
"The biggest challenge is trying to find funds or even companies with significant exposure to the Brazilian market," says Adrian Lowcock of Hargreaves Lansdown. "Indeed the closest you are likely to get is an infrastructure or commercial property fund investing in larger projects – a niche investment for those seriously interested and which would require specialist advice.
"Though it's not one we recommend, the majority of investors would be better off looking for a globally diversified fund such as the Schroder Global Property Securities – Brazilian shares don't feature in the top 10 countries, but investors get access to global property specialists."
The big picture
Just like any property investment, UK investors must pay close attention to the country's economic fortunes as a whole. At the end of 2013, and after year on year falls in GDP, Brazil was turning in its worst quarter for five years, contracting by 0.5 per cent in the three months to September.
These figures, worse than expected, mean the country's credit rating is under threat. All of this means the government's long-term financial backing of this vast plan is far from guaranteed, the implications of which are unclear. What is clear is that investing in Brazilian property, whether via the Minha Casa Minha Vida route or another, may not be for the faint-hearted – whether you're just in it for the numbers or not.
Register for free to continue reading
Registration is a free and easy way to support our truly independent journalism
By registering, you will also enjoy limited access to Premium articles, exclusive newsletters, commenting, and virtual events with our leading journalists
Already have an account? sign in
Register for free to continue reading
Registration is a free and easy way to support our truly independent journalism
By registering, you will also enjoy limited access to Premium articles, exclusive newsletters, commenting, and virtual events with our leading journalists
Already have an account? sign in
Join our new commenting forum
Join thought-provoking conversations, follow other Independent readers and see their replies