It's easier to buy everywhere except London: Property news roundup
Plus, how far would you extend your home search, how much is your home really worth, and a Methodist chapel in the Isle of Wight
Alex Johnson
Monday 13 October 2014 15:22 Comments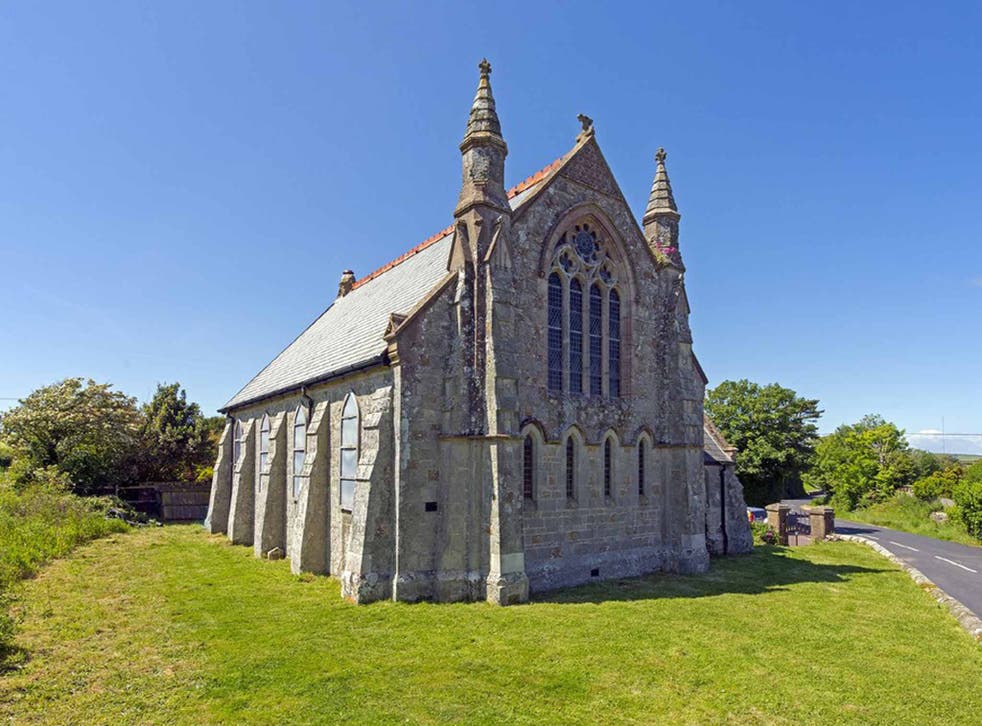 Homehunters' ability to buy is now significantly better than at the start of the financial crisis in 2008 everywhere in Britain except London, says a new report.
The figures come in Hamptons International's Affordability Index which measures what issues buyers face in terms of the cost of living as well as changes in interest payments and house prices.
"Housing affordability is crucial to the health of the residential market and to the wider economy," said Fionnuala Earley, Director of Research at Hamptons International. "Over the last five years the post-tax income of a full time working couple has increased by just nine per cent, but rising costs mean that spending on essentials such as food, transport, childcare and utilities has increased by 28 per cent.
"Today, the income households with children have left after essential spending is about six per cent less than in 2008. Put simply there is less left in families' bank accounts at the end of the month to service a mortgage, save for a deposit or spend on non-essentials."
What to do in your new home
Just over a third of people moving into a new home say they prioritise work to the living room, followed by the bedroom (18 per cent), the kitchen (16 per cent) and then the lavatory or bathroom (8 per cent).
The survey from TSB indicates that new paintwork/wallpaper is a first project for a third of movers, while 15 per cent go first for new carpets.
The most popular initial buys are white goods and carpets, followed by window coverings and then a new sofa.
How much is your home really worth?
More than three quarters of sellers think their home is worth more than it actually is, says a study of 100 estate agents across the country by Move with Us.
"While increased confidence in the property market is really positive news, reports of a housing bubble may be pushing home owners to set unrealistic asking prices," said Robin King, Director at Move with Us. "Putting a property on market with an accurate valuation is paramount. Our advice to homeowners is not to always believe the hype and to listen to their local property expert, the estate agent."
Searching for an affordable home
Nearly a third of homehunters say that to afford a property in their chosen area they would need to stretch themselves financially or borrow money from friends or family.
As a result, a fifth of those polled by Gocompare.com say they're looking outside their ideal area for a property and 14 per cent have resigned themselves to renting.
On average, those who said they would consider moving outside their area would buy a home up to 26 miles away from their chosen location.
Live in a converted Methodist chapel
This detached converted Methodist chapel in Newman Lane, Chale Green, Ventnor PO38, pictured top, is currently on with Biles for offers over £295,000.
It was built in the late 1880s in the south of the Isle of Wight in an Area of Outstanding Natural Beauty and has lovely views as well as original wooden floorboards, a vaulted ceiling and spectacular stained glass windows.
Register for free to continue reading
Registration is a free and easy way to support our truly independent journalism
By registering, you will also enjoy limited access to Premium articles, exclusive newsletters, commenting, and virtual events with our leading journalists
Already have an account? sign in
Join our new commenting forum
Join thought-provoking conversations, follow other Independent readers and see their replies