Olympic Park house prices have jumped 60 per cent
Average house price in the 14 areas of East London closest to the Olympic Park is now £334,123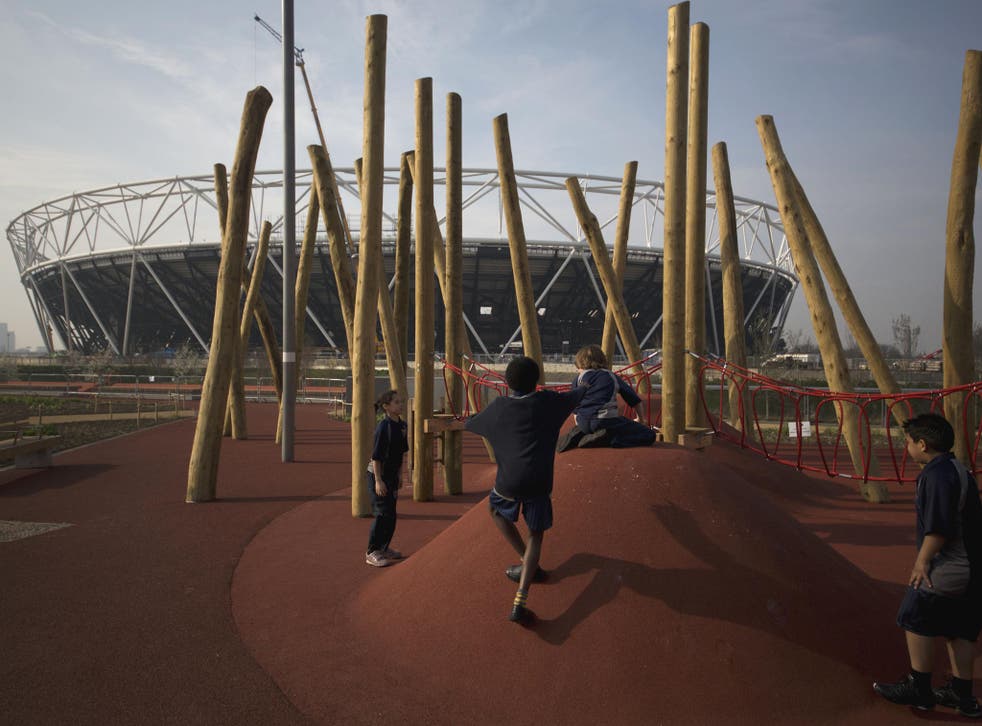 Homeowners in the 14 postal districts in East London closest to the Olympic Park have seen the value of their property rise from an average of £206,191 in July 2005 to £334,1232 in March 2014.
This growth of 62 per cent is the equivalent of a monthly increase of £1,214.
The figures come in a report from Lloyds Bank to celebrate the second anniversary of the London 2012 Olympic Games opening ceremony and looks at house price performance in areas close to the Olympic Park since the Games were awarded in July 2005.
Property values in areas surrounding the Olympic Park have outperformed the rest of the country over the same period - the average house price in England and Wales grew by a third from £185,662 to £248,597 since 2005. The increase in average house price in the Olympic areas (£127,933) is more than double the growth seen in England and Wales (£62,935).
Eight of the 14 areas closest to the main site have seen their average house price rise by over £100,000 since London won the bid to hold the Games. Dalston recorded the largest increase (£236,558), followed by Shoreditch (£209,460), Homerton (£176,275), Clapton (£175,767) and Bethnal Green (£166,760).
Nitesh Patel, Housing Economist at Lloyds, said: "Since winning the bid to host the 2012 Olympic and Paralympic Games nine years ago, average property values in the 14 surrounding areas have grown by close to two thirds. These areas have been bolstered by large scale investment in public transport, new property development and the creation of a high-end retail environment making this one of the fastest evolving areas in London."
Register for free to continue reading
Registration is a free and easy way to support our truly independent journalism
By registering, you will also enjoy limited access to Premium articles, exclusive newsletters, commenting, and virtual events with our leading journalists
Already have an account? sign in
Register for free to continue reading
Registration is a free and easy way to support our truly independent journalism
By registering, you will also enjoy limited access to Premium articles, exclusive newsletters, commenting, and virtual events with our leading journalists
Already have an account? sign in
Join our new commenting forum
Join thought-provoking conversations, follow other Independent readers and see their replies