Property news roundup: A third of property values begin with a 1
Plus, high landlord earnings in City of London, and worries over new mortgage regulations
Alex Johnson
Wednesday 26 February 2014 12:14 Comments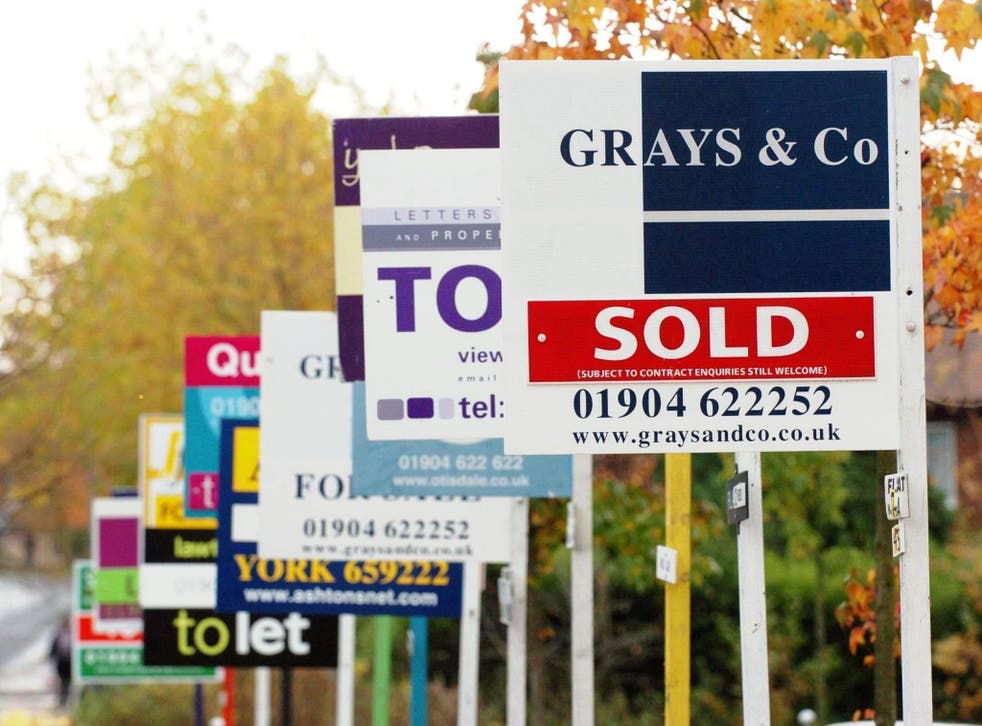 There are significantly more homes priced in the £10,000, £100,000, £1 million and £10 million brackets than at £20,000, £200,000, £2 million and £20 million counterparts, according to research from real estate engine Propertini.
"There are so many more homes priced £100,000 to £199,000 than £200,000 to £299,000. This same trend holds true for homes prices between £1 million to £1.99 million compared to homes prices between £2 million to £2.99 million," said Propertini CEO Andrew Roberts. " In fact in both cases we found that there was almost twice the number of properties beginning with a '1' than beginning with a '2'. We began to realise that this phenomenon could be something real and then we linked it to Benford's Law."
American physicist Frank Benford's research in 1938 concluded that numbers in real life situations were far more likely to begin with a '1' than any other digit. Propertini's reseach suggests that more than 30 per cent of house prices in the UK begin with '1' as its first digit, and found simiilar results for rental prices too.
Landlords earn over £1,000 more per month in City of London
Landlords in the City of London are earning £1,059 more each month than in January 2013, say Move with Us.
Its report indicates that the fastest rising incomes for landlords in the capital after the City of London are Westminster and Hammersmith and Fulham. In Westminster advertised rental prices have increased £433 (8.49 per cent) since January 2013 to an average of £5,098 per month. In Hammersmith and Fulham asking rents are up £212 (7.99 per cent) over the same period to £2,655.
However, the average asking rent in Richmond fell by £76 (3.47 per cent) to £2,184 per month.
"London landlords who invest wisely can earn good rental yields in the current market by making the most of strong demand from tenants and rising property prices," said Robin King, Director of Move with Us. "On the other side of the coin, tenants who conduct thorough research can still find good value for money when looking for a rental property in London. Moving slightly further afield to somewhere with good transport links into the city can prove to be a much more affordable way of living in London."
Concern that mortgage regulations will limit access for homehunters
Intermediary mortgage lenders and brokers say they have worries about the impact of new affordability checks for borrowers, resulting from the Mortgage Market Review (MMR) which will come into force in two months.
Research by IMLA (the Intermediary Mortgage Lenders Association) suggests 46 per cent of mortgage brokers are worried about the impact MMR will have, while nearly two thirds of lenders have similar worries.
The new stress tests will examine whether borrowers could afford their repayments in the event of interest rates rising.
Peter Williams, Executive Director of IMLA, said: "As MMR inches closer to reality, we are understandably witnessing a change in tune from last summer across the industry. The market is still in its early stages of recovery, and there now seems to be a growing consensus that the new regulations will have at least an initial dampening effect. In the short term, we are facing a likely drop in mortgage approvals as new practices are set in stone and while any remaining gremlins in new IT systems and processes are ironed out.
"It is vital to ensure borrowers can manage their commitments, both in the short and long term. But as new working practices bed in, we must also remain alert to any loss in flexibility to treat customers as individuals as a consequence of increased vetting."
Register for free to continue reading
Registration is a free and easy way to support our truly independent journalism
By registering, you will also enjoy limited access to Premium articles, exclusive newsletters, commenting, and virtual events with our leading journalists
Already have an account? sign in
Join our new commenting forum
Join thought-provoking conversations, follow other Independent readers and see their replies