Property news roundup: Average London house price now over £500,000
Plus rental prices and mortgage news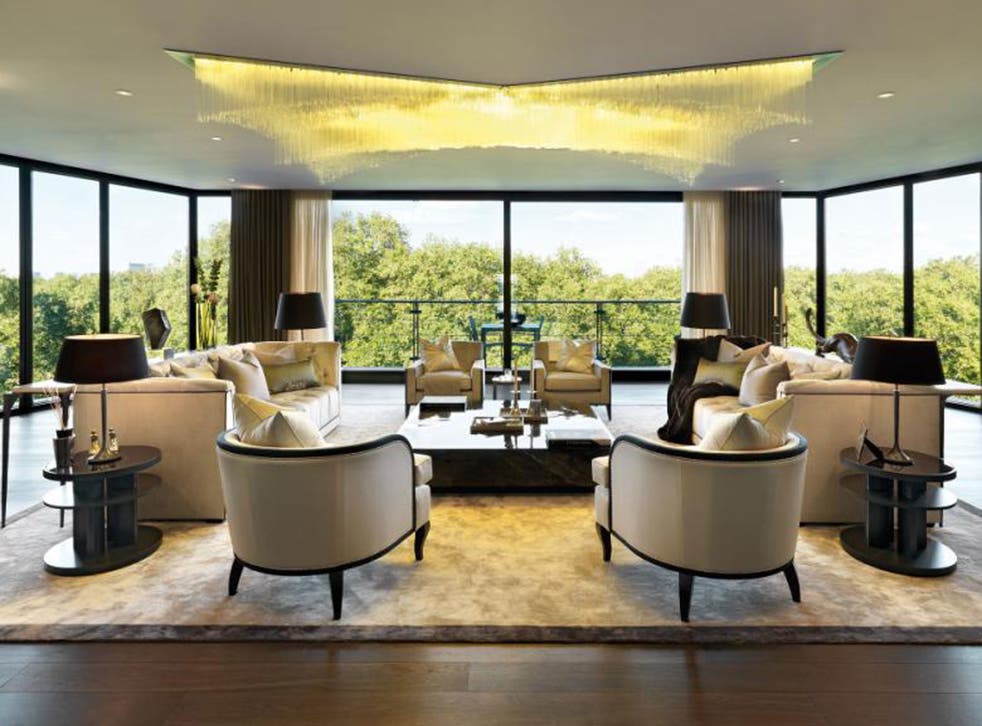 New research from estate agent haart suggests that with an annual rise of more than 26 per cent and month-on-month growth of just above four percent, the average London property price is now £501,056.
The figures also show UK new buyer registrations up nearly 11 per cent annually although the supply of property has dropped 1.7 per cent
"London homeowners will be forgiven for being astonished that they have 'earned' an average £100,000 in equity over the last 12 months," said Paul Smith, CEO of haart. "In spite of London property prices breaking new records , buyers are still coming to the market in numbers greater than last year, with first-time buyer registrations up 16.7 per cent on last year.
"However with more properties being pushed into the £500,000 price range more buyers will be bumped up into the three per cent stamp duty tax band. The unfairness of this disproportionately South East focused tax must be addressed before the next election."
Mortgage news
Gross mortgage lending was £16.6 billion in April, according to the Council of Mortgage Lenders, eight per cent higher than March and 36 per cent higher than April last year. It is the highest total for an April since 2008.
Meanwhile Lloyds has announced that where the mortgage lending on a property in the UK is over £500,000, it will assess the mortgage application by applying an income multiple limit of four.
"While the housing market outside London is starting to improve, the recovery is fragile and prices largely remain below their peak. It is important we don't disrupt this recovery," said Stephen Noakes, Group Director of Mortgages . "But in London, house prices are almost now 30 per cent above the 2007 peak. This is largely driven by issues of supply which are particularly acute in London and this is having an impact on income multiples which are failing to keep pace with asset growth.
"We're not seeing such issues across the rest of the UK and therefore this is a targeted response to an issue largely in the upper tiers of the London housing market."
Lloyds expects this policy change to affect around eight per cent of its lending in London. The change will take effect immediately and applies to mortgage lending through Halifax, Lloyds Bank, Bank of Scotland and Scottish Widows Bank.
Mark Harris, chief executive of mortgage broker SPF Private Clients, commented: "The move by Lloyds is slightly puzzling and won't have a significant impact on Lloyds' lending book. We don't expect other lenders to follow suit as it doesn't make a great deal of sense. If you are earning in the region of £125,000, which would qualify you for a £500,000 loan, you are the sort of person who can cope with an increase in interest rates as you will have greater disposable income than a first-time buyer.
"While a first-time buyer is likely to plough every last penny of savings into a property purchase, on larger loans borrowers often don't need to borrow at quite that level. They tend to have plenty of fall-back cover, such as lots of liquid cash in savings and ISA portfolios that they can dip into in the event of changing circumstances or an interest rate rise. They are much more capable of dealing with a change in situation.
"Lloyds would not necessarily be the first choice for borrowers requiring £500,000-plus loans anyway and there is plenty of capacity elsewhere in the market to take up the slack."
Rental prices
Figures from Move with Us indicate that the average advertised rent in Britain was £994 per month at the end of April, with Scotland, the South East and the West Midlands the only three regions to see an increase.
Rents in the South East increased by £19 (1.71 per cent) and are now up by £79 (7.13 per cent) compared to the same time last year. Rents in the Yorkshire and Humber region fell by £20 in April.
"This month it's all quiet on the rental front for most regions in Britain," said Robin King, Director of Move with Us. "Rents have dipped minimally in nine regions in Britain, an indication the rental market is finding a natural balance after a period of continued rises.
"In a yearly comparison, Scotland and the West Midlands performed well with the average advertised rent increasing by 5.28% and 4.84% respectively."
Rental Raters
A new website offers tenants the chance to rate their property. Rental Raters operates along similar lines to TripAdvisor and allows you to search other reviews as well as leave your own opinions.
Register for free to continue reading
Registration is a free and easy way to support our truly independent journalism
By registering, you will also enjoy limited access to Premium articles, exclusive newsletters, commenting, and virtual events with our leading journalists
Already have an account? sign in
Register for free to continue reading
Registration is a free and easy way to support our truly independent journalism
By registering, you will also enjoy limited access to Premium articles, exclusive newsletters, commenting, and virtual events with our leading journalists
Already have an account? sign in
Join our new commenting forum
Join thought-provoking conversations, follow other Independent readers and see their replies