Property news roundup: House prices in spa towns outperforming rest of UK
Plus interest rate rise danger and rental supply falling well behind demand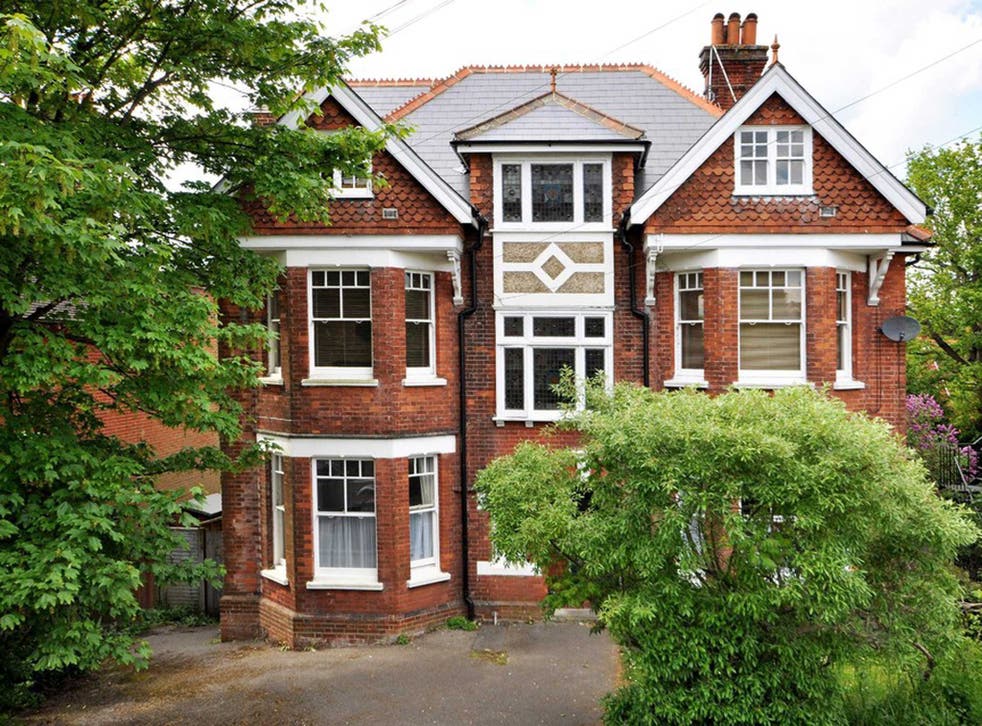 The average property price in the UK's spa towns was 3.5 per cent higher at the end of 2013 compared to the start of 2008, according to figures from Knight Frank, while average prices across the UK were 6.7 per cent lower.
Royal Tunbridge Wells is the top performing spa town with prices 16.5 per cent higher than in 2008, followed by Bath (up 15.5 per cent), Cheltenham (12 per cent) and Royal Leamington Spa (11.3 per cent). Harrogate, voted happiest place to live earlier in the week, is in tenth place with an increase of 1.9 per cent.
"The outperformance of property prices in many spa towns compared to the wider UK market is reflective of the continuing demand for homes in and around historic towns and a post-crisis trend towards urban living," said Oliver Knight from Knight Frank Research.
In pictures: Happiest and unhappiest places to live in Britain

Show all 20
Andrew Harwood, Knight Frank Tunbridge Wells, comments: "It is no surprise Royal Tunbridge Wells is the best performing spa town. Not only does Tunbridge Wells have the Royal charter, but it is a lovely place to live with established shops, boutiques, impressive cultural amenities and access to amazing countryside.
Interest rate rise danger
More than one in three UK homeowners fear they will find it more difficult to afford payments on their mortgage or other debts if interest rates start to rise, according to a poll from the HomeOwners Alliance and myhomemove.
Just over half of aspiring homeowners say they are worried about the impact of a rise, with 49 per cent of those aged 25-34 concerned compared to 24 per cent of homeowners aged over 55.
Paula Higgins, Chief Executive of the HomeOwners Alliance, the UK consumer group championing homeowners, said: "Homeowners are already really struggling to make ends meet, and millions could be pushed into real financial hardship when interest rates start to rise. It shows just how severe the cost of living crisis is that a rise in interest rates could lead to some homeowners struggling to afford food or being forced to sell their homes. The Bank of England needs to tread very carefully to avoid causing widespread financial difficulties."
Rental demand leaps but supply of homes to rent only up slightly
UK monthly rents have increased 10 per cent year-on-year according to Sequence and two per cent up in April compared to March, meaning the average monthly rent is now £777.
The report indicates that while demand to rent across the UK has risen14 per cent annually, the availability of rental properties has grown by only one per cent.
Stephen Nation, Head of Lettings for Sequence,which includes Barnard Marcus, William H Brown, and Fox & Sons, said: "The London market is leaping ahead this year with a record 41 per cent annual increase in new tenancies. The demand/supply imbalance is even more accentuated here with a 40 per cent annual increase in demand but new property supply down by two per cent in the same period. Again, this is the fuel driving rents upwards."
Register for free to continue reading
Registration is a free and easy way to support our truly independent journalism
By registering, you will also enjoy limited access to Premium articles, exclusive newsletters, commenting, and virtual events with our leading journalists
Already have an account? sign in
Register for free to continue reading
Registration is a free and easy way to support our truly independent journalism
By registering, you will also enjoy limited access to Premium articles, exclusive newsletters, commenting, and virtual events with our leading journalists
Already have an account? sign in
Join our new commenting forum
Join thought-provoking conversations, follow other Independent readers and see their replies