Property news roundup: How do divorces affect the housing market?
Plus, over-50s mortgages, Scottish referendum effect, and rental hotspots changing
Alex Johnson
Monday 23 June 2014 13:45 Comments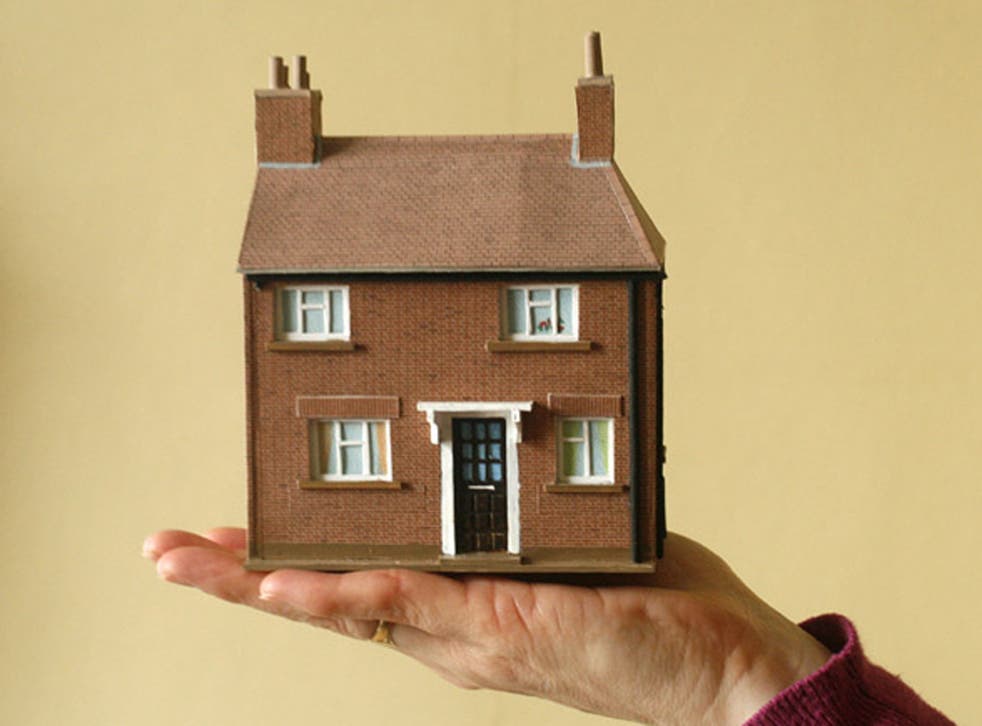 Properties of divorcing couples in England and Wales who owned their home were worth £16.3 billion in 2012, according to figures from Savills.
"It is more practical to divorce in a strong housing market," said Lucian Cook from Savills. "In a buoyant market those divorcing can be confident of both achieving a sale of the main matrimonial asset to set up both parties in their new separate lives."
Taking mortgage debt into account, his study estimates that the net housing wealth of divorcing couples would have been £9.9bn in 2012, with the over-50s accounting for around half of this figure.
"The over 50s have a much greater ability to split the sale proceeds of the matrimonial home and buy a 'divorce house' each, particularly if the children have left home," he says. However a younger couple selling a three bedroom house would not be in such a strong position and in 95 per cent of local authorities one of them is 'fairly likely to end in a rental property'.
"By contrast, an older couple in a four bedroom home would each be able to buy a two bedroom home from the proceeds of sale of the matrimonial home in 92 per cent of local authorities. However, that may impinge on their ability to downsize and release housing wealth in order to help the younger generations get on or move up the housing ladder, potentially bringing new meaning to 'staying together for the sake of the children'."
Second families
People over 50 who have children with a new partner also have a bigger mortgage than those in the same age group without a new family, says a new report.
In a poll of more than 10,600 over-50s for Saga, 16 per cent say they still have a mortgage, a figure which rises to 26 per cent for those who are in a second marriage or long-term relationship.
The survey shows that over 50s have an average mortgage debt of £62,836, compared to what Saga describes as 'second lifers' whose average is £73,881.
Putting life on hold
Figures from Share a Mortgage show that a third of people believe that not being able to afford to buy a property prevents them from being able to consider other major changes such as getting married or having children. More than a quarter added that renters are not given the same standing in society as home owners.
How much is needed to meet London's housing demand?
In the next decade, £154bn is needed to meet private new housing demand in London, according to Knight Frank's latest report.
"The average annual supply of new homes in London since 1980 has been around 16,000 a year," said Grainne Gilmore, Head of UK Residential Research. "The city needs more than 52,000 homes a year. Activity is rising strongly, but there will still be a shortfall in the years to come."
Rental hotspots
East London has replaced the West as the most desiderable place to live in the capital, claims Move with Us, who say that rents in Hackney and Tower Hamlets are at the same levels as those in Richmond upon Thames and Wandsworth.
Its latest data shows that the average advertised rent in Hackney is now £2,125 per month, up nine per cent from the same time last year, and £2,208 in Tower Hamlets, up eight per cent over the last 12 months.
"New developments, property conversions, shops and a dynamic art scene together with their proximity to commuter destinations of the City and Canary Wharf have put these neighbourhoods on the map as some of the most appealing places to live in London," said Robin King, Director at Move with Us.
Will Scottish referendum jitters affect property sales?
The future of cross-border mortgages and tax implications for second home owners and investors are among issues highlighted by property search engine Propertini which could have an impact on voting in the forthcoming referendum.
"While we still don't have a clear idea which way the result will go, we do know that uncertainty is never a positive driver of property prices, said Propertini CEO Andrew Roberts.
"Access to employment opportunities is a key driver of property price growth. We could see a redistribution of the property wealth map driven by the sudden disappearance of jobs in one area, or the sudden creation of jobs in another. This could have a dramatic impact on local prices and communities."
Register for free to continue reading
Registration is a free and easy way to support our truly independent journalism
By registering, you will also enjoy limited access to Premium articles, exclusive newsletters, commenting, and virtual events with our leading journalists
Already have an account? sign in
Join our new commenting forum
Join thought-provoking conversations, follow other Independent readers and see their replies