Property news roundup: Renting a home in the UK now costs £818 a month
Plus, waking up to Edinburgh, home buyer growth slows, and empty homes numbers drop
Alex Johnson
Friday 14 March 2014 17:40 Comments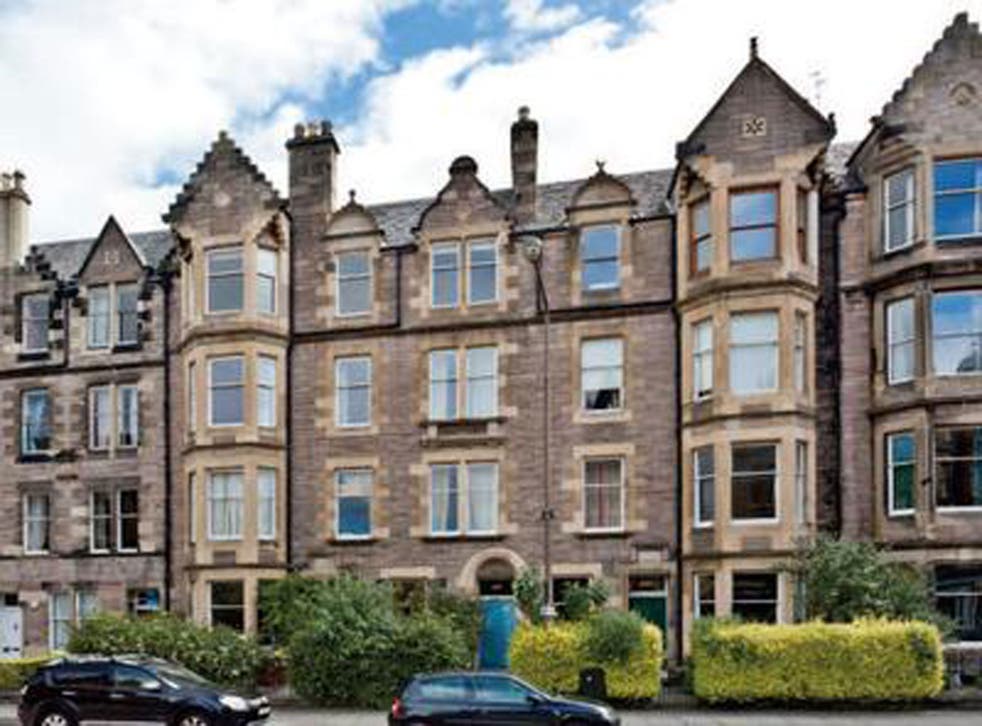 London rents are droving the UK average to its highest amount since September 2013, according to new figures from HomeLet.
Its report suggests that the average cost of renting a home in the UK increased by 2.3 per cent in February to £818 per month, the highest amount recorded for five months.
Although seven of the 12 regions saw monthly increases, most of these were very small except for London's where rent rose by an average of 4.5 per cent to £1,319. The other biggest growth areas were Yorkshire and Humberside (2.2 per cent) and the South East (1.1 per cent).
Gary Abraham, HomeLet's Sales and Marketing Director, said: "The average age of a tenant has increased consecutively for the past two years to 34. From this we can see a wider variety of people, such as families and professionals, are deciding to become a tenant, rather than buy
Wake up to Edinburgh
The city we would most like to see when we draw back the curtains in the morning is Edinburgh In a survey for Directblinds.co.uk it was ranked first for its relaxing views by 37 per cent of people, followed by London (24 per cent) and Bristol (10 per cent). Lake Windermere was the most popular rural view for residents to admire (18 per cent), followed by the Yorkshire Dales (12 per cent) and The Cotsworlds (9 per cent).
Growth in home buyers slows
Home buyer numbers in February increased at their slowest rate since March 2013, according to the Royal Institution of Chartered Surveyors. The levelling off was seen across most areas of the country with only Yorkshire and Humberside seeing "meaningful increases" in buyer growth.
Number of empty homes in England at lowest ever level
The number of empty homes dropped by 75,000 during 2013, the largest ever annual drop leaving the total number of empty homes in England to 635,127.
The biggest reductions were seen in the North West of England and London, although the North West still has the highest number of empty homes (130,081), accounting for 21 per cent of all the empty homes in England.
The number of empty homes peaked in 1994 at 868,000 but has since been falling.
The highest vacancy rates are all in Lancashire. In Burnley, Hyndburn and Blackburn more than 6 per cent of the housing stock is empty. The biggest annual reduction was in Birmingham where the numbers of empty homes decreased by 2,889. Other big drops include Gateshead (1,064), Leeds (1,454), and Lambeth (1,205). The vacancy rate in London dropped below two per cent for the first time
David Ireland Chief Executive of Campaigning charity Empty Homes said: "It's fantastic to see such a large reduction in the number of empty homes. Successive governments have introduced measures to help, but with well over one and a half million families currently on housing waiting lists there is still more to be done. Housing will be a key battle area in next year's general election and we hope that all parties will continue to have this issue right at the top of their manifestos."
Register for free to continue reading
Registration is a free and easy way to support our truly independent journalism
By registering, you will also enjoy limited access to Premium articles, exclusive newsletters, commenting, and virtual events with our leading journalists
Already have an account? sign in
Join our new commenting forum
Join thought-provoking conversations, follow other Independent readers and see their replies