UK house prices soar 9.9% in a year
Campaigners say growth shows market is 'spinning out of control'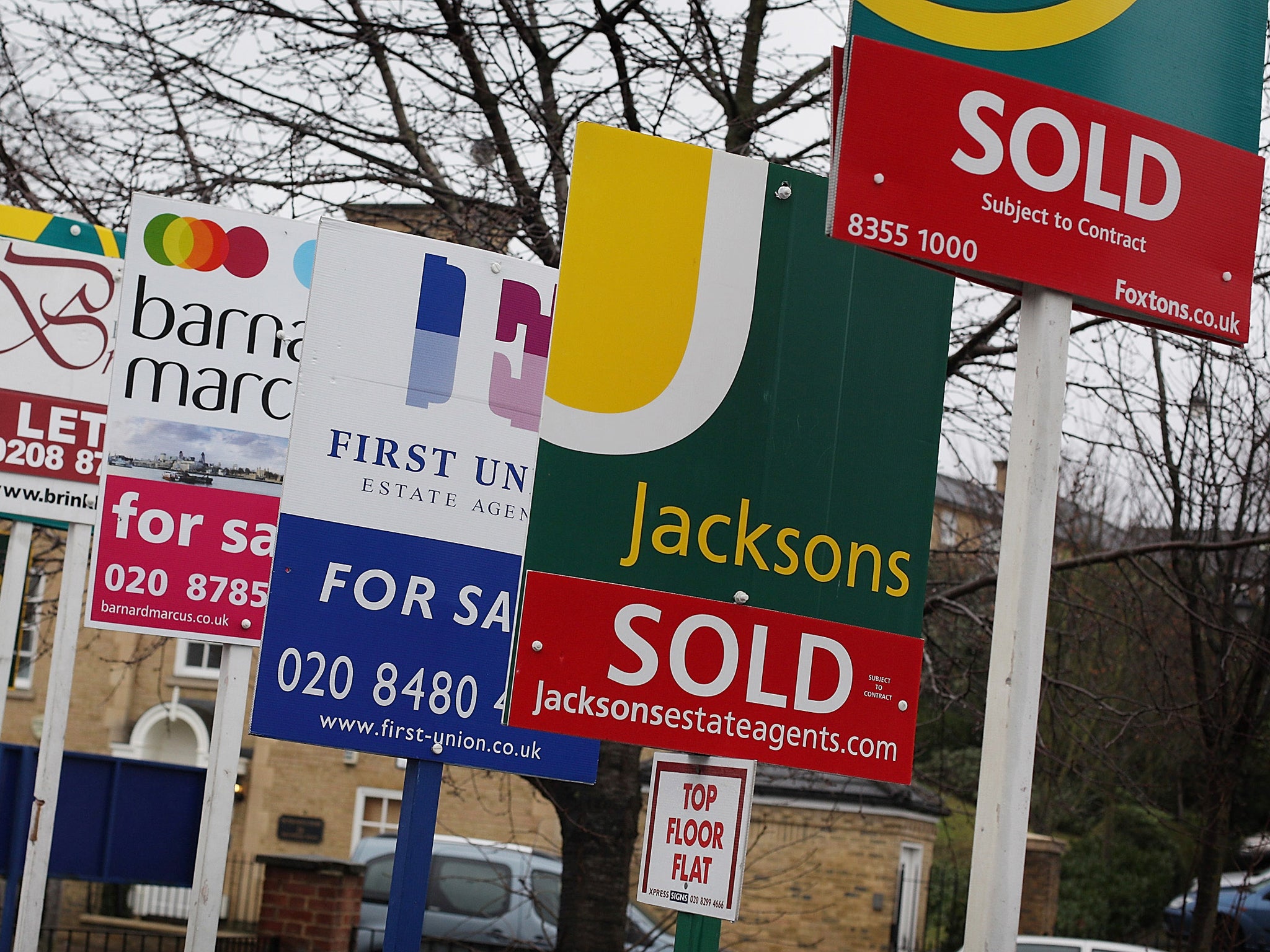 UK house prices have risen to a four year high, jumping nearly 10 per cent over the year to April, according to the latest government figures.
London recorded spectacular annual growth of 18.7 per cent, skewing the UK figures. Taking out the capital and the south east, prices were up 6.3 per cent over the year.
Annual house price inflation varied around the UK, up 10.4 per cent in England, 3.3 per cent in Wales, 4.8 per cent in Scotland and 2.6 per cent in Northern Ireland.
Campbell Robb, chief executive of housing charity Shelter, said the figures showed that house prices are 'spinning further out of control' and were another blow to the thousands of people priced out of a home of their own.
"Each rise in prices means more people stuck living in their childhood bedrooms, or trapped in the cycle of moving from one expensive rented home to the next," he said. "This is a problem that the government can fix. We need a new generation of quality part-buy, part-rent homes, and to make sure that small builders can get hold of the land and finance necessary to build them."
The figures from the Office for National Statistics also indicated that first-time buyers paid 10.7 per cent more on average in April 2014 than the same time last year.
"House prices are continuing their upward ascent, but the distinctive market in the capital continues to cloud the waters," said Richard Sexton, director of e.surv chartered surveyors. "Excluding London tells a very different tale. Housing markets in areas like the North East and North West are far more sedate."
Brian Murphy, Head of Lending at Mortgage Advice Bureau, said he expected 'a more relaxed pace of growth' as the year goes on and the changes implemented by the Mortgage Market Review take effect.
"The full impact of MMR is still yet to be seen, so knee-jerk decisions by the government to restrict house prices could well shoot recovery in the foot," he said. "The focus instead should lie on building new houses, as a chronic shortage of supply will seriously restrict consumers' ability to fulfil their homeowning ambitions if not addressed soon."
Dr Alla Koblyakova, an expert in mortgage finance from Nottingham Trent University, said that the recent house price increases in London and the south of England are 'not a problem' and should not be curtailed with the introduction of a loan-to-value cap.
"What we're seeing here is the first signs of a meaningful outcome from the recession and the only current threat to the market is the potential new Government policy which would artificially stop natural financial development," she said.
"We are not seeing the effects of a bubble here. These price increases are mostly driven by better economic conditions, increases in investment and better lending conditions. There's a positive correlation between house prices and current GDP growth. We're seeing positive signs from the market.
"We must not forget that house price increases can be a good thing for a lot of people, especially those who may have been left in negative equity following the recession. There's really no need to cap loan-to-value ratios, especially when you consider that mortgage payment -to-income ratios are still used by lenders to control borrowing."
Earlier this month, Nationwide released similar house price growth figures, although its chief economist Robert Gardner said that there were 'tentative signs' that activity in the housing market may be 'starting to moderate'.
Join our commenting forum
Join thought-provoking conversations, follow other Independent readers and see their replies