Lifestyle review of the year: The trends that defined 2017
From the rise of activated charcoal and turmeric lattes to 'ghosting' and 'breadcrumbing' our not-so-significant others, 2017 has seen its fair share of new trends, for better or worse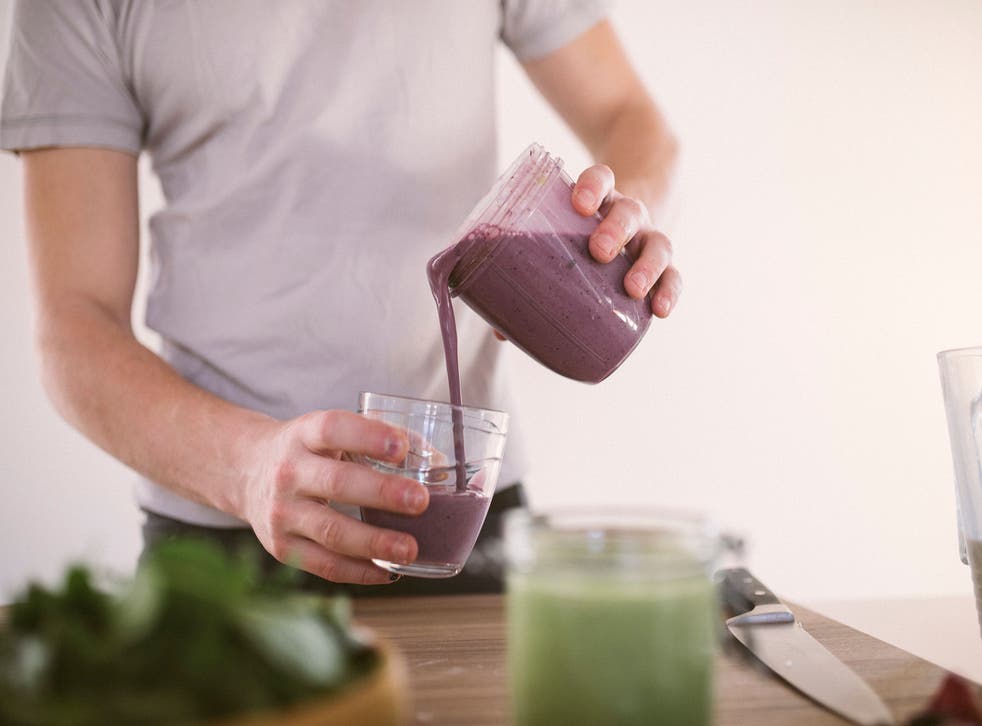 Fitness
2017 saw the rise of team-based fitness, with many flocking to F45 to work up a sweat with the Australian fitness studio. F45 combines high-intensity interval training with circuit training and functional training for an incredibly effective 45-minute workout.
Boxing has also become extremely popular, especially among women. There are numerous classes to choose from, including the HIIT class at Another_Space and Rumble at 1Rebel. However, 12x3 have taken the boxing trend up a notch, offering gruelling boxing classes with former boxers.
While some learned how to perfect their fancy footwork in the ring this year, others spent the year grasping how to master the laws of gravity with a spot of anti-gravity yoga. Although it may feel strange at first, aerial yoga can strengthen your core muscles and increase your flexibility.
Health
With increasing numbers of women and men turning to weights in the gym rather than cardio, more and more people have made a concerted effort to up their protein intake – no longer the reserve of bodybuilders, protein bars, balls and drinks have hit the mainstream.
Whilst we're still aware that most of us consume too much sugar, 2017 has seen many of us pay more attention to our gut health, trying to increase our intake of fermented food and drinks (think kombucha, kefir and sauerkraut).
This has also been the year that has seen an emphasis placed on self-care and recovery. Working out is all well and good, but if you're not getting enough sleep, you're not doing your health any favours. And with increasing focus on the importance of mental health, taking time for yourself has never been considered more essential.
Food
Activated charcoal has appeared everywhere from lattes to burger buns – not only does its striking black appearance make it totes insta-worthy, it's also been lauded for its supposed detoxifying benefits.
The past 12 months has seen a distinct rise in Peruvian cuisine, with Ceviche, Pachamama and Coya in London spearheading the trend. The taco has been unavoidable thanks to national chain Wahaca and lauded food-truck-turned-mini-London-chain Breddos Tacos.
Single food restaurants have been appearing with increasing frequency – Padella (pasta), Where The Pancakes Are and Balls and Company are but a few shining examples.
Drink
'Twas the year that alcohol went extra. There was the viral champagne flute that holds a whole bottle of bubbly, the rise of magnum bottles (for added impact in your Boomerang, natch), and the amusing series of supermarkets going special offers on prosecco in a bit to outdo each other and cater to Brits undwindling love of fizz.
Gin remains king but the past 12 months has also seen the rise of tequila – no longer consigned to 1am shots, the spirit is becoming increasingly popular in cocktails, particularly as more health-conscious drinkers look to clear spirits.
Alcohol aside, 2017 was the year of ridiculous drinks, from unicorn frappuccinos and 3D latte art to the increasing ubiquity of freakshakes, topped with slices of cheesecake, doughnuts, biscuits, whipped cream, chocolates and sprinkles.
Turmeric lattes hit the mainstream thanks to Starbucks, and it surely won't be long till every coffee shop on the high street is offering matcha, beetroot and camel milk lattes too. Bring on 2018.
Fashion
Kitten heels were 2017's unlikely sartorial superhero. No longer just a slave to modest tweeny-boppers and dotty pensioners with an abhorrence to stilettos, the baby heels made a triumphant return to the SS17 catwalks via Maria Grazia Chirui's inaugural collection for Dior.
The "J'ADIOR" ribbon-branded sling backs were quickly dubbed the most wanted shoes of the year and sold out almost immediately.
The trend quickly transcended beyond the bounds of the luxury French fashion house and found its way into collections by Manolo Blahnik, Celine, Prada and Loewe.
The key, though, is that this time around they being worn without the primness of its nostalgic heritage. The modern day kitten heel is all about self-effacing irony, which, when it comes to fashion is always the best kind.
The other key fashion takeaway from this year is Instagrammable shade-du-jour millennial pink. Not just a frequent pop-up on our social feeds, dusty hues of salmon-meets-rose have been permeating from the runways to the high street all year long.
First seen at the likes of Gucci, Preen and Roksanda, pastel pink has firmly found its way into the shelves at Zara, Topshop et al as we embrace this perennially-chic shade.
Beauty
All that glitters is not just gold – in fact, it's everything else. Sparkling eyes and glimmering lips dominated the SS17 catwalks, from sparkling rose gold lips at Fendi to glitter-encrusted nails at Rodarte, it was hard to escape the iridescent presence of sparkle.
While sparkly makeup might have once been reserved for teenage girls dousing themselves in glittery eyeliners and toxic lip glosses, this year saw glitter get a grown-up makeover, pun intended.
While eccentricity prevailed at summer music festivals, subtlety was key to succeeding at the adult-approved glitter trend in daily life. Think slicks of shimmering shadows and dashes of disco-ready rhinestones around the eyelid.
As for hairstyles, plaits remained triumphant – and there's a lot more than just the French version we're used to seeing on horse's tails.
Thanks to the stratospheric rise of braid-only establishments such as The Braid Bar – whose campaign was fronted by Lila Grace Moss, yes daughter of Kate – fishtails, milkmaids and Dutch braids have revived the humble plait, bringing it to the fore of festival fashion and beyond.
That's not to say that the trend has come without controversy though, The Braid Bar's Moss campaign was highly criticised for its lack of cultural diversity, leading many to accuse the haircare brand of cultural appropriation.
Relationships
2017 has been the year of dating buzzwords. What began as ghosting – when you suddenly stop speaking to someone you've been dating – has birthed a whole host of sadistic drafters, roachers and even zombies. Says a lot about the current dating climate, doesn't it?
It's okay if you don't know what these words mean, that's sort of the point. The conditions they refer to however, will be very familiar to you indeed.
Breadcrumbing, for example refers to the painstaking act of leading someone on who you have no intent on actually dating ie you leave them "breadcrumbs" of hope even though you are not at all romantically interested in them.
Then, there's the wily art of cushioning, whereby multi-tasking daters see several "cushions" – aka other romantic interests – while they are also seriously dating someone else, because even infidelity needs some quippy jargon from time to time.
Join our new commenting forum
Join thought-provoking conversations, follow other Independent readers and see their replies