Asteroid unlikely to hit Earth on election day, and won't do any damage even if it does – despite social media excitement
Andrew Griffin
Wednesday 21 October 2020 17:54 Comments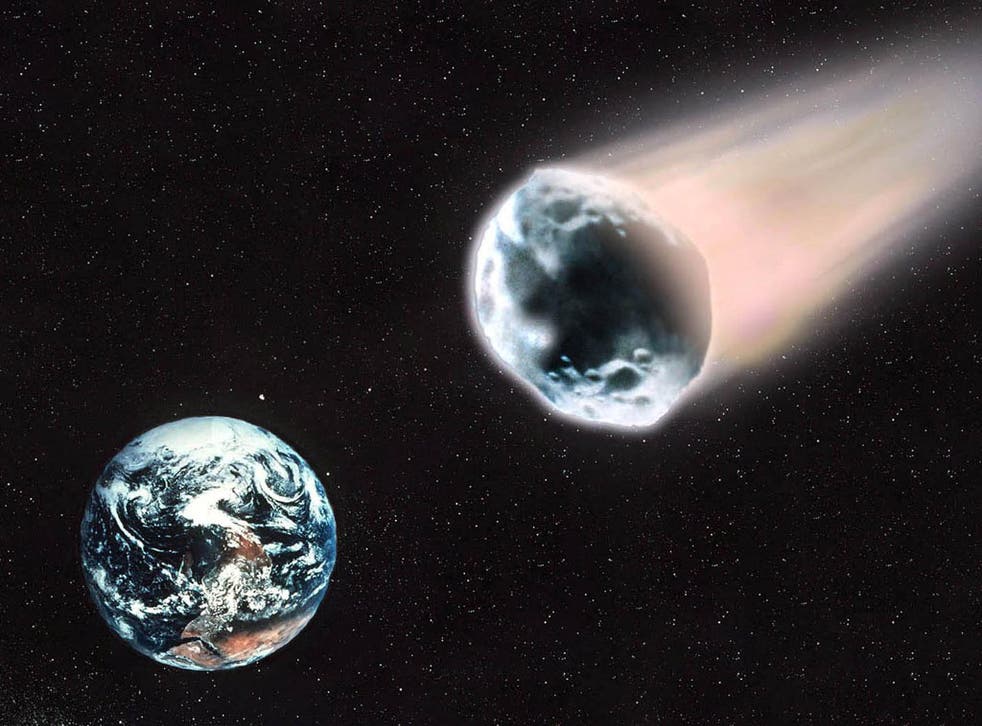 An asteroid is heading towards Earth ahead of election day – but is almost certain to skip actually paying a visit, let alone posing any danger.
Excitement has increased over the object known as 2018VP1 in recent days. The asteroid will pass by on 2 November, the day before the presidential election in the US.
That has led many to fear that the passage could be some kind of portent, or that it could be just one of a sign of major incidents that could happen that week.
But the object will almost certainly decline to visit our planet. If it did, it would barely register at all, disintegrating in the atmosphere before it got a chance to get close to Earth.
Recent interest in the asteroid has been piqued by a post from Neil deGrasse Tyson, who shared the news that the object would be coming past Earth.
"Asteroid 2018VP1, a refrigerator-sized space-rock, is hurtling towards us at more than 40,000 km/hr," he wrote on Instagram and Twitter.
"It may buzz-cut Earth on Nov 2, the day before the Presidential Election.
"It's not big enough to cause harm. So if the World ends in 2020, it won't be the fault of the Universe."
He is correct that the object is far too small to do any harm. The object is only 6.5 feet in size.
At such a small mass, it might cause some minor effects on Earth, such as the rattling of windows or the dropping of very small meteorites. But even if it hit our planet, it could go entirely unnoticed.
For something to be classified as a "potentially hazardous object" by Nasa, it must be far bigger, at least 140 meters in diameter. Nasa knows of more than 2,000 of those objects, so there are many more realistic asteroids and comets to be worrying about.
But any suggestion that there is any real likelihood that it could touch the Earth is mostly misleading, too.
Nasa says the asteroid only has a 0.41 per cent chance of entering Earth's atmosphere at all, and it will almost certainly fly straight past. The slight uncertainty is a result of the fact that the asteroid has not been observed for two years and so its location cannot be predicted precisely.
Instead, its orbit will take it within a very safe distance of 260,000 miles, passing over the Pacific Ocean, according to predictions from Nasa.
One unusual thing about the asteroid is that it has lined up with election day before. As its name indicates, it was first discovered in 2018 – on 3 November of that year, just three days before the midterms.
Register for free to continue reading
Registration is a free and easy way to support our truly independent journalism
By registering, you will also enjoy limited access to Premium articles, exclusive newsletters, commenting, and virtual events with our leading journalists
Already have an account? sign in
Join our new commenting forum
Join thought-provoking conversations, follow other Independent readers and see their replies