'We can't have this Loch Ness Monster bull****': Elon Musk says he's seen no evidence of aliens but there may be 'dead civilisations out there'
"I wouldn't be surprised if out there in our galaxy and others that there are a whole bunch of dead civilisations … that prospered for a while but then gradually their civilisations collapsed", Mr Musk said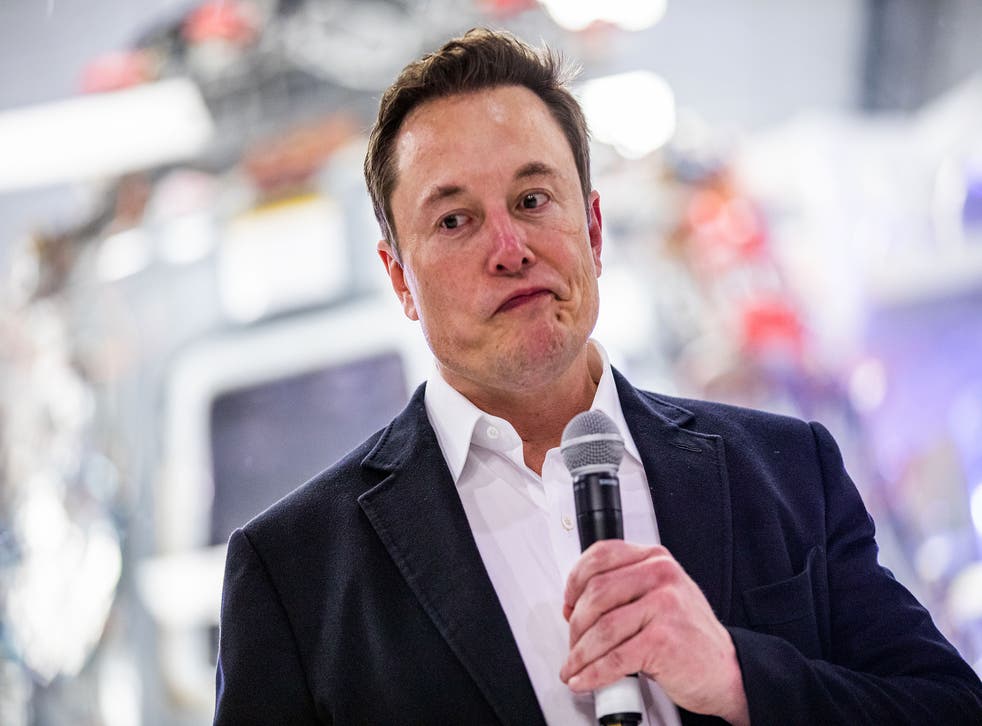 Elon Musk has said that he has not seen any evidence of aliens – but that there could be "dead civilisations" out in space.
The SpaceX CEO, speaking in a discussion on the voice-chatting app Clubhouse, said that there are arguments that it is likely that consciousness might exist outside of Mars, but he was "pretty sure he would know about it".
"I have seen nothing to indicate that there any alien civilisation whatsoever. I'd be the first to jump on that in a second, but I've seen no such evidence", he added.
Despite this, Mr Musk said it might be possible that there were alien civilisations that had prospered on other plants but had not made the jump to spacefaring technology or that had come to their end before that development.
"I wouldn't be surprised if out there in our galaxy and others that there are a whole bunch of dead civilisations … that prospered for a while but then gradually their civilisations collapsed", Mr Musk said.
Civilisations including the ancient Egyptians, Sumerians, and Babylonians all existed and had access to great technology but have since perished, Mr Musk explained, and theoretically similar events may have happened on other worlds.
When asked about UFO sightings and how he thought we should think about aliens, he said that the likelihood that such events have other man-made or natural explanations is much higher than them originating from alien technology.
"Listen man, the resolution of the picture needs to be at least 7/11 ATM good", he said, referring to people who claim they have taken photographs of alien activity. "We can't have this Loch Ness Monster bullshit … at least iPhone 6 level."
Musk also talked about a self-sustaining city on Mars, and said that the question of self-sufficiency is whether a potential city could survive if resources from Earth could not continue to travel there.
Martian civilisations will start as a "tiny little outpost" that will be "dangerous", Mr Musk also said. Speaking about the new frontier, Musk said that priorities would be the propellent plant, solar power, iron ore refineries, and food production.
These are the "fundamentals of industry" as he called it, before terraforming could start over the next 30 years since landing, and argued that while Mars might not be "fun" it would be a "great adventure".
Register for free to continue reading
Registration is a free and easy way to support our truly independent journalism
By registering, you will also enjoy limited access to Premium articles, exclusive newsletters, commenting, and virtual events with our leading journalists
Already have an account? sign in
Register for free to continue reading
Registration is a free and easy way to support our truly independent journalism
By registering, you will also enjoy limited access to Premium articles, exclusive newsletters, commenting, and virtual events with our leading journalists
Already have an account? sign in
Join our new commenting forum
Join thought-provoking conversations, follow other Independent readers and see their replies