Elon Musk says 'warp drive' tunnel under Las Vegas is almost ready
The Boring Company aims to overcome 'soul-destroying traffic'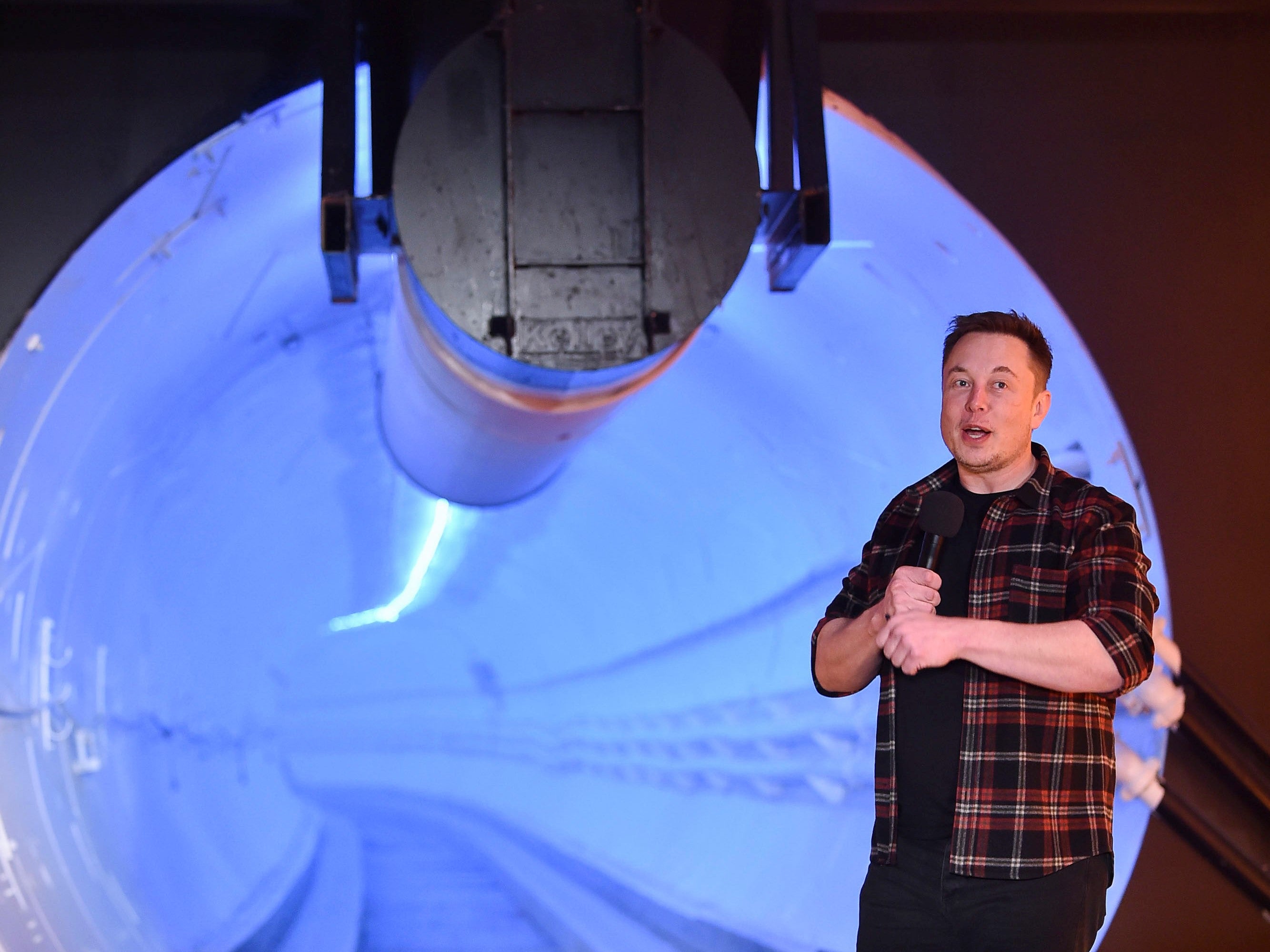 Elon Musk has said the first ever operational tunnel dug by The Boring Company is "almost done".
The tunnel-digging startup is aiming to eliminate urban traffic by digging underground networks capable of propelling self-driving cars through at high speeds.
The first commercial tunnel is being constructed under Las Vegas, connecting the Las Vegas Convention Center with the Strip.
If successful, Musk hopes The Boring Company will work with more cities around the world to dig next-generation transport networks.
"Tunnels under cities with self-driving cars will feel like warp drive," he tweeted. "First operational tunnel under Vegas almost done."
He added: "Tunnels are the solution to traffic. You can have as many levels as you want. Usable tunnel depth far exceeds tallest buildings, so would work even for New York or Beijing."
Musk, who also heads SpaceX and Tesla, launched the tunnel-digging venture in 2016 after becoming frustrated with the "soul-destroying traffic" in his hometown of Los Angeles.
A one-mile test tunnel was unveiled in 2017 at SpaceX's Hawthorne headquarters in California, which was dug at a cost of $10 million.
The proof-of-concept was a significant improvement compared to current tunnel-digging technologies, the firm said, which cost as much as $1 billion per mile.
"The key to making this work is increasing tunnelling speed and dropping costs by a factor of 10 or more – this is the goal of the Boring Company," the firm's website states.
Musk shared renders of the first station under Las Vegas earlier this year, revealing Teslas parked in bays ready to take passengers through the tunnel beneath the convention centre.
In August, The Boring Company received approval to expand its Las Vegas network and could eventually connect downtown Las Vegas with the McCarran International Airport.
Other cities currently in discussions with the company include Chicago and Los Angeles.
Join our commenting forum
Join thought-provoking conversations, follow other Independent readers and see their replies