Elon Musk reveals new design for Dragon capsule that will let astronauts stick their head out into space
'Probably most "in space" you could possibly feel by being in a glass dome", Elon Musk tweeted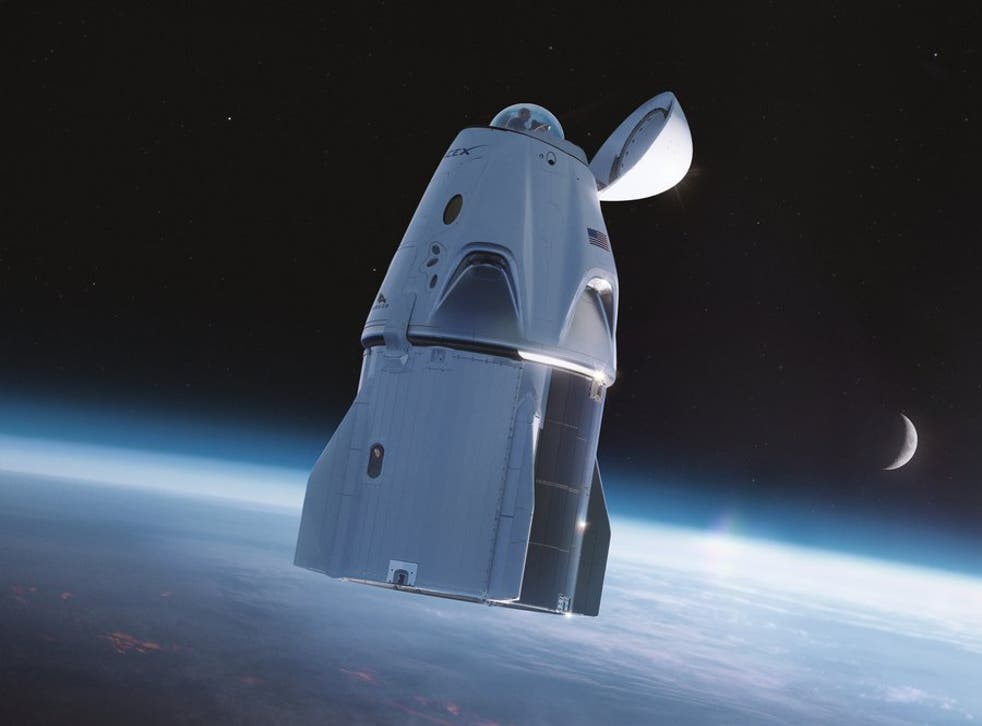 Leer en Español
SpaceX has revealed a new design for the Dragon capsule that includes a glass pod at the top of the craft that astronauts can sit in.
Tweeted by the official SpaceX account with the caption "A new view for crew", the Dragon capsule will carry astronauts to the International Space Station (ISS).
SpaceX CEO Elon Musk retweeted the picture, saying that it was "probably most 'in space' you could possibly feel by being in a glass dome".
Having completed a successful trip to the space station in 2019, the Dragon capsule is part of Nasa's plan to move travel between Earth and the orbiting craft from government organisations or foreign rockets to private companies.
Nasa astronauts previously had to use Russian rockets after space shuttle missions were retired in 2011, but the use of crafts from SpaceX and Boeing presents new opportunities for the space agency.
Read more:
The Dragon capsule is capable of carrying up to seven passengers at one time, via 16 Draco thrusters used to power and orient the craft during flight. Each thruster is capable of generating 90 pounds of force as it manoeuvres, adjusts its orbit, and controls the capsule's altitude.
The new design of the Dragon capsule is not the only development SpaceX has made today: the SN11 starship, which launched from Boca Chica, Texas, crashed and exploded.
The failed landing came after previous launch attempts on Friday and Monday were delayed due to technical issues and an absent FAA inspector, respectively.
"Looks like engine 2 had issues on ascent & didn't reach operating chamber pressure during landing burn, but, in theory, it wasn't needed," he wrote on Twitter.
"Something significant happened shortly after landing burn start. Should know what it was once we can examine the bits later today."
Register for free to continue reading
Registration is a free and easy way to support our truly independent journalism
By registering, you will also enjoy limited access to Premium articles, exclusive newsletters, commenting, and virtual events with our leading journalists
Already have an account? sign in
Register for free to continue reading
Registration is a free and easy way to support our truly independent journalism
By registering, you will also enjoy limited access to Premium articles, exclusive newsletters, commenting, and virtual events with our leading journalists
Already have an account? sign in
Join our new commenting forum
Join thought-provoking conversations, follow other Independent readers and see their replies