James Webb Space Telescope: Nasa reaches another milestone in its plan to look at beginning of the universe
Andrew Griffin
Wednesday 05 January 2022 17:24 Comments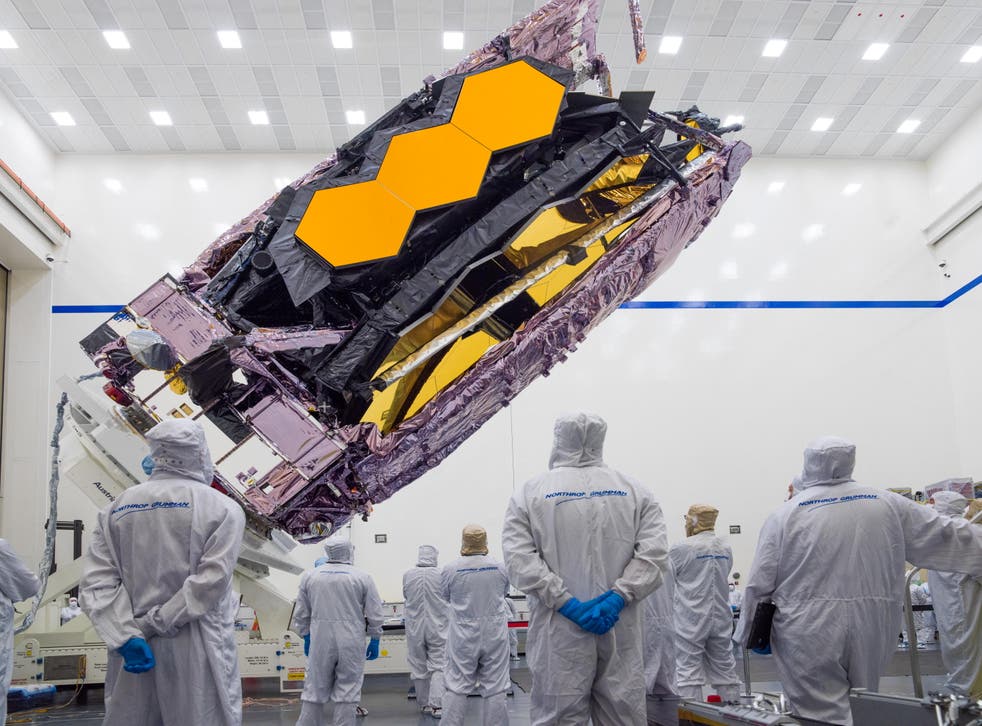 Leer en Español
Nasa has successfully deployed the secondary mirror of the James Webb Space Telescope, in another milestone on its mission to look to the beginnings of the universe.
The mirror is a key part of the telescope itself, allowing light to enter so that it can look deep into the universe.
The $10 billion telescope is more than halfway toward its destination 1 million miles (1.6 million kilometers) away, following its Christmas Day send-off. It is the biggest and most powerful observatory ever launched — 100 times more powerful than the Hubble Space Telescope — enabling it to peer back to almost the beginning of time.
Considered Hubble's successor, Webb will attempt to hunt down light from the universe's first stars and galaxies, created 3.7 billion years ago. 
The successful deployment of the mirror came just a day after Nasa completed the most difficult deployment of all, unfurling the huge shield that will protect the spacecraft from solar rays.
"This is a really big moment," project manager Bill Ochs told the control team in Baltimore after the sunshield deployed. "We've still got a lot of work to do, but getting the sunshield out and deployed is really, really big."  Engineers spent years redoing and tweaking the shade. At one point, dozens of fasteners fell off during a vibration test. That made Tuesday's success all the sweeter, since nothing like this had ever been attempted before in space.
"First time and we nailed it," engineer Alphonso Stewart told reporters. 
Additional reporting by Associated Press
Register for free to continue reading
Registration is a free and easy way to support our truly independent journalism
By registering, you will also enjoy limited access to Premium articles, exclusive newsletters, commenting, and virtual events with our leading journalists
Already have an account? sign in
Join our new commenting forum
Join thought-provoking conversations, follow other Independent readers and see their replies