SpaceX: Elon Musk satellite came within 60m of crash with another owned by British-backed firm
Incident marks second collision scare for Tesla chief's satellite in two years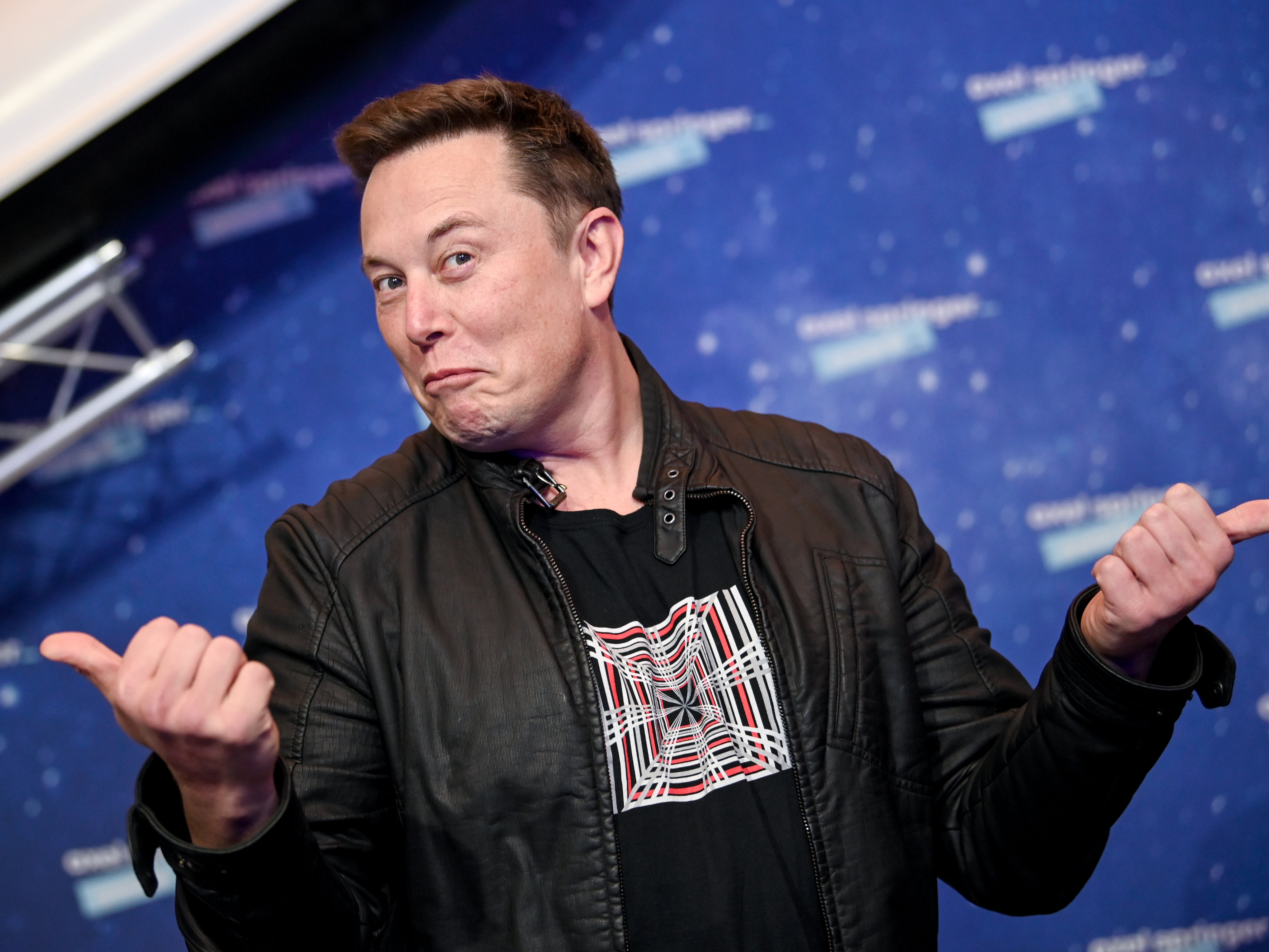 Leer en Español
Elon Musk's SpaceX satellite came within 60 metres of smashing into one owned by a British-backed firm last month, it isr eported.
The incident prompted multiple automated to engineers at both Mr Musk's company and at OneWeb, warning them that their satellites were on course to collide.
It is the first known near-miss for the rival companies, as they compete to establish a network of satellites able to beam high-speed internet to areas of the world traditionally left behind by cable-based providers.
OneWeb, which was founded in 2012, was bought out of bankruptcy last year with a joint investment from the UK government and Bharti Global, an Indian telecoms company, which each invested $500m (£363.5m).
Meanwhile Mr Musk, the world's second-richest man and chief executive of Tesla, founded rocket and satellite company SpaceX in 2002. Its collection of 1,378 satellites, named Starlink, have already begun providing broadband for some customers in Britain.
On 30 March, five days after OneWeb launched 36 satellites into space from Russia, the company said it received several warnings from the US Space Force's 18th Space Control Squadron, alerting engineers of a possible collision with a Starlink satellite.
OneWeb's satellites operate in a higher orbit than Starlink's, at an altitude of around 1,200km compared with SpaceX's 550km, and so have to pass through SpaceX's network on their way up.
One of the alerts, first reported on tech website The Verge, indicated a collision probability of 1.3 per cent, as the two satellites came as close as 190ft from one another.
If satellites collide in orbit, it can generate hundreds of pieces of debris – potentially putting others nearby at risk.
After OneWeb contacted the SpaceX team, Mr Musk's engineers agreed to disable the Starlink satellite's AI-powered collision avoidance system to allow OneWeb to create a new route for its own vehicle, according to Chris McLaughlin, OneWeb's government affairs chief.
Starlink satellites' automated system has come under fire from other operators, who have complained they do not fully understand it – which could potentially cause issues.
Mr McLaughlin told The Verge: "Co-ordination is the issue. It is not sufficient to say 'I've got an automated system', because the other guy may not have and won't understand what yours is trying to do."
It is not the first time a SpaceX satellite has come close to crashing in orbit. Back in 2019, a satellite owned by the European Space Agency (ESA) was forced to perform its first "collision avoidance manoeuvre" to avoid crashing into one of the Starlink satellites.
SpaceX later blamed its paging system for failing to alert engineers to emails from the ESA, which said that a collision was becoming increasingly likely.
Mr Musk has regulatory approval to eventually launch more than 12,000 small satellites into low-Earth orbit, while OneWeb already has 148 in orbit. It hopes to launch a total of 648.
Join our commenting forum
Join thought-provoking conversations, follow other Independent readers and see their replies