Starship SN15 test - live: Latest as SpaceX prepares for pivotal launch of Elon Musk's Mars-bound rocket
Anthony Cuthbertson
Friday 23 April 2021 17:38 Comments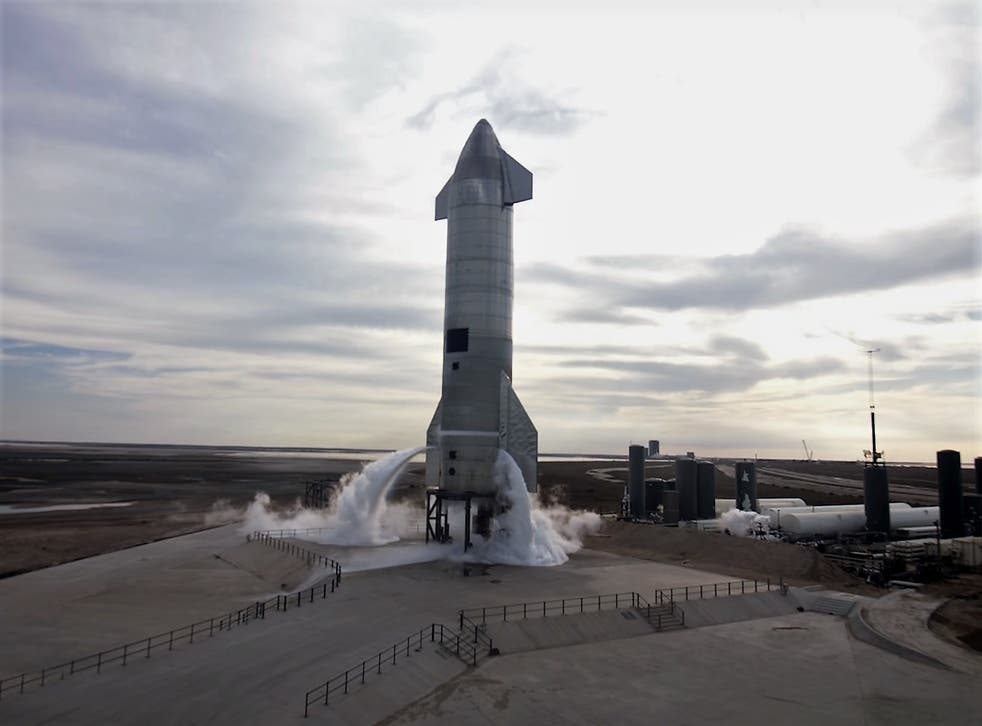 SpaceX will once again attempt to launch and land a Starship rocket from its Starbase facility in Boca Chica, Texas, but first it needs to complete a static fire test.
Starship SN15 will be the fifth prototype of the Mars-bound craft to perform a high-altitude flight test, with all previous attempts ending in an explosion.
SpaceX boss Elon Musk said improvements have been made to the Raptor engines to improve the chances of a smooth landing. The static fire test will make sure the engines work without actually lifting Starship SN15 off the ground.
Mr Musk also said on 15 April that he hoped a Starship launch would take place this week, and road closures have been put in place by Cameron County. However, airspace closure notices for the area have since been revoked by the Federal Aviation Administration (FAA).
We'll have all the latest updates right here, as well as a live stream of the event as soon as it's available.
1619195896
Yesterday there were two potential testing windows, though no static fire ended up taking place.
We did however see a pair of robot dogs patrolling the launch site, not far from Starship SN15.
Latest high-altitude flight test of Mars-bound craft set to take place Thursday or Friday
Anthony Cuthbertson
23 April 2021 17:38
1619192866
It's been a busy day for SpaceX. Over 1,000 miles away in Cape Canaveral, Florida, a successful launch of Nasa astronauts heading to the International Space Station took place earlier.
If you missed it, you can watch it here:
Anthony Cuthbertson
23 April 2021 16:47
1619191491
Here's the Alert notice sent to local residents earlier today.
It warns of a risk that "a malfunction of the SpaceX vehicle during these activities will create an overpressure event that can break windows".
Anthony Cuthbertson
23 April 2021 16:24
1619191181
Hello, we're back for another Starship test! We're hoping for a static fire test on Friday, before a high-altitude launch early next week.
Road closures are in place and residents of Boca Chica Village have been ordered to evacuate their homes in case of "broken windows".
We'll have all the latest updates of Starship SN15 right here.
Anthony Cuthbertson
23 April 2021 16:19
Register for free to continue reading
Registration is a free and easy way to support our truly independent journalism
By registering, you will also enjoy limited access to Premium articles, exclusive newsletters, commenting, and virtual events with our leading journalists
Already have an account? sign in
Join our new commenting forum
Join thought-provoking conversations, follow other Independent readers and see their replies