SpaceX launch: Robot dogs patrol Starship SN15 base ahead of pivotal test
Latest high-altitude flight test of Mars-bound craft set to take place on Thursday or Friday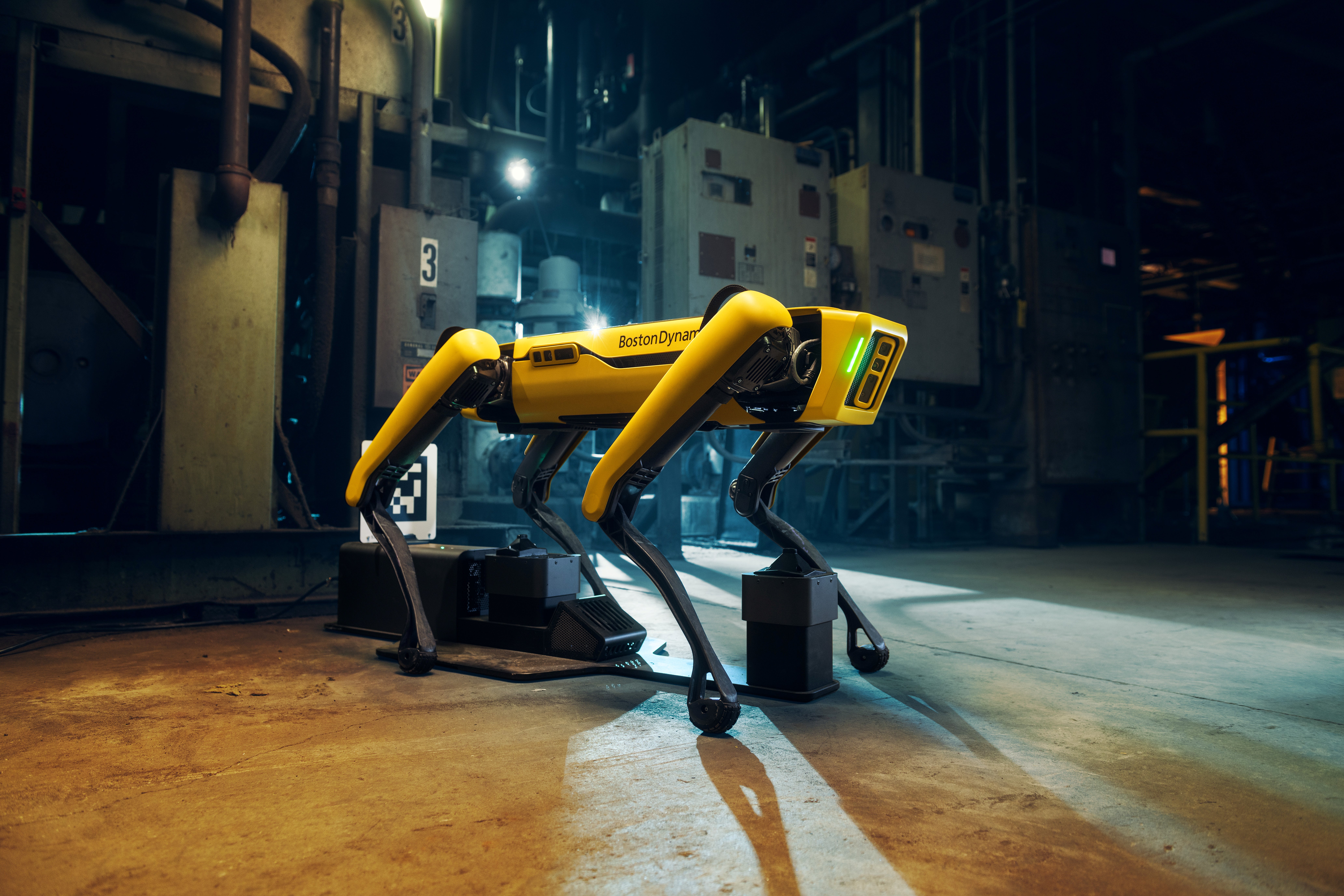 SpaceX has deployed a pair of robot dogs to patrol its Starbase launch site ahead of a major test of its latest Starship rocket prototype.
Starship SN15 is expected to perform a high-altitude flight on either Thursday evening or Friday morning from SpaceX's facility in Boca Chica, Texas.
Road and beach closures are already in place in case the launch does not go to plan for the next-generation spacecraft, which SpaceX boss Elon Musk hopes to send people to Mars on within the next few years.
An alert notice was also sent out to local residents on Wednesday warning of a risk that "a malfunction of the SpaceX vehicle during these activities will create an overpressure event that can break windows".
The pair of robotic dogs, built by Boston Dynamics, were filmed by photojournalist BocaChicaGal walking close to Starship SN15 on Thursday.
One of the quadruped robots was previously spotted wandering the wreckage of SpaceX's Starship SN10 prototype, which exploded upon landing back in March.
The Spot robots, named Zeus and Apollo, come equipped with cameras and other sensors, and are adept at traversing inhospitable terrain.
Costing $74,500 (£53,000), versions of the robot have also been used by police forces, armies and government agencies around the world in a variety of roles.
It is unclear what function the robots were performing ahead of the Starship SN15 flight test, though SpaceX will be hoping they will not need to be used to pick through debris again.
The last four Starship flights – SN8 through to SN11 – all ended in fiery explosions despite achieving a number of key milestones.
The Mars-bound craft achieved an apogee above 10km for each flight, while also performing an aerodynamic bellyflop descent.
Upgrades have been made to Starship SN15's Raptor engines in order to improve its chances of landing successfully. The craft has also been fitted with SpaceX's Starlink satellite internet system.
SpaceX does not publicise the exact launch time due to the number of variables needed to line up in order for it to go ahead, but a live stream of the latest launch will be posted to the firm's official YouTube and Twitter account a few minutes before it takes place.
Join our commenting forum
Join thought-provoking conversations, follow other Independent readers and see their replies