Elon Musk's Starlink space internet is coming to France – but a small village is pushing back
'Why do we need to go look for internet on the moon?' says one villager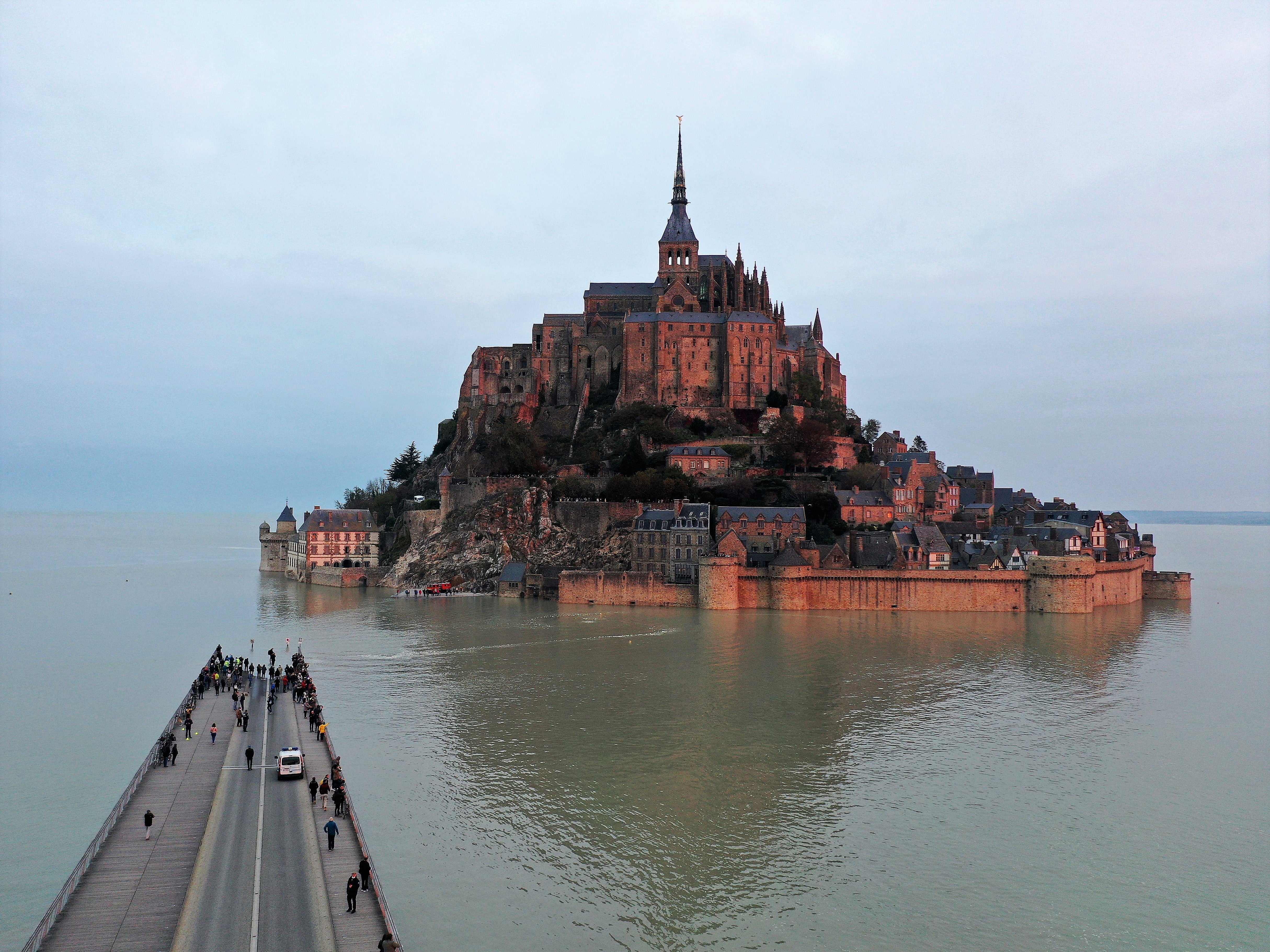 Leer en Español
A small village in Normandy is resisting Elon Musk's plans to beam high-speed internet to its residents through SpaceX's Starlink satellite constellation.
Saint-Senier-de-Beuvron is one of the proposed sites for the installation of a Starlink antenna, which will capture signals from space and transmit them to users via cables.
The village, which is less than 12 miles (20km) from the Mont Saint-Michel World Heritage Site, has a population of just 350 but residents are pushing back against SpaceX's proposed Starlink station.
There are currently more than 1,000 Starlink satellites in low -Earth orbit providing broadband coverage to early users in North America and the UK, with plans to build a constellation of up to 40,000 satellites over the coming years.
Earlier this week, Mr Musk said Starlink's coverage would extend to "most of Earth by end of year, all by next year".
The firm's website states that its service is "ideally suited for areas of the globe where connectivity has typically been a challenge," claiming that "Starlink can deliver high-speed broadband internet to locations where access has been unreliable or completely unavailable".
Yet some residents of Saint-Senier-de-Beuvron say that such coverage is not necessary.
"The risks from electromagnetic waves is something we've already seen with high-voltage power lines, which have disturbed lots of farmers in the area," Francois Dufour, a retired farmer and Greens council member, told AFP.
"Social networks, internet – they already exist. Why do we need to go look for internet on the moon?"
The village issued a decree in December to block the construction of a Starlink antenna, which had already received regulatory approval from France's national radio frequency agency ANFR.
This refusal was based on a technicality, which SpaceX contractor Sipartech said could easily be overturned.
"We're not attacking Elon Musk," said Anne-Marie Falguieres, who lives 60m from a proposed ground station site.
"We're not technophobes... But these antennas are completely new, at least in France, and we want to know if they're dangerous or not."
Join our commenting forum
Join thought-provoking conversations, follow other Independent readers and see their replies