2015 remebered: The sporting year was defined by five moments to marvel at – and by one depressing truth
The Independent on Sunday writers pick out their moments to remember from the past 12 months, and the one that will never be forgotten for all the wrong reasons
Michael Calvin
,
Stephen Brenkley
,
Matt Majendie
,
Hugh Godwin
,
Paul Newman
Saturday 26 December 2015 21:01 Comments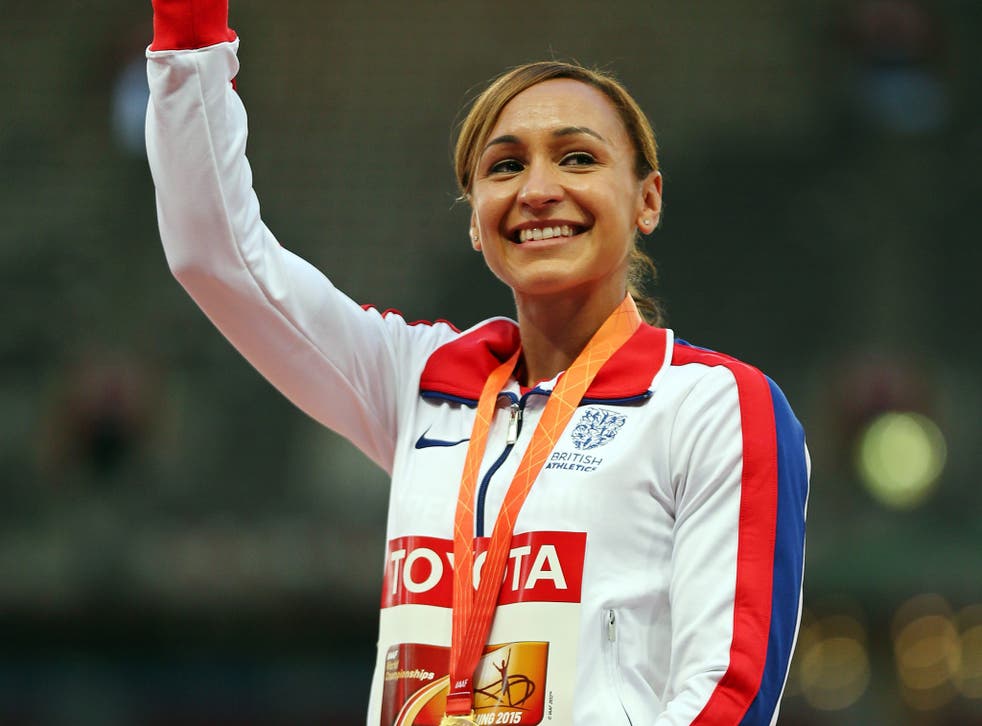 The moment of sublime beauty
Messi's chip against Bayern Munich - by Michael Calvin
A stabbed pass is cushioned and controlled by the outside of Lionel Messi's left boot. He accelerates, using a low centre of gravity to instil fear and generate a frisson of high excitement. He takes four touches; on the fifth he switches inside then turns outside with the flourish of a matador.
This is the moment which will live with Jérôme Boateng, not just for the rest of his career but the rest of his life. The Bayern Munich defender is unnerved, unbalanced, unable to deal with his opponent's speed and sleight of foot. He falls to the ground, as if he has chanced upon invisible ice.
The ball passes seamlessly to Messi's right foot. Manuel Neuer advances in an attempt to intimidate. He follows the goalkeeper's manual, and makes himself as big as possible, yet is beaten by the most delicate and deadly of chipped shots.
Right-back Rafinha, racing back to cover, misses an attempted overhead kick and ends up in the back of the net. The TV cameras pan across the stands; images of exultant supporters merge into those of Barcelona's substitutes, as awestruck as the rest of the football world.
A passage of beauty has enlightened a big occasion, a Champions League semi-final. The old game can still enchant, despite its greed and ugliness, because of Messi's genius and ubiquity. Memories are made of this.
Ashes moment that will not be forgotten
Australia bowled out before lunch - by Stephen Brenkley
It is a symptom of modern life that we are beseeched to believe that this, that or the other in the field of sporting endeavour is in some way the greatest to have been witnessed. Poppycock most of the time, of course. Usually, after a period of reflection, a commodity in painfully short supply, the event in question was just this side of okay-ish.
Not so, what happened in Nottingham on the morning of Thursday, 6 August. In 18.3 overs of sporting mayhem, England bowled out Australia for 60. That is nine balls fewer than a Twenty20 innings and the shortest first innings of a Test, in all 2,174 of them played to that date.
Stuart Broad took 8-15 in 9.3 overs of marvellously controlled fast bowling, making full use of the conditions on offer. Everything from his third ball on was edged, everything went to hand, everything was caught. England were stupendous that day and if Australia were a mite unfortunate to be caught on a pitch doing a bit, with plays and misses apparently taking a holiday, it made for a truly unbelievable occasion. By the end of the day, England had a lead of 214.
When, for the fall of the fifth wicket, Adam Voges was caught by Ben Stokes diving full length and appearing to bend backwards, Broad was captured cupping his hands round his mouth in startled disbelief. This could not be happening. But it was. The Ashes were coming home. And how.
The moment a mother proved herself (again)
Jessica Ennis-Hill wins world gold - by Matt Majende
Jessica Ennis-Hill never mentioned winning gold in the heptathlon when talking with with her coach Toni Minichiello in the build-up to the athletics World Championships in Beijing in August.
Instead, Minichiello had to persuade the Olympic champion that a year and one month after giving birth to her son, Reggie, she had a viable chance of winning bronze and, if the stars aligned, possibly silver. "I genuinely didn't think I'd win the gold," Ennis-Hill said recently, as she recalled the remarkable events inside the Bird's Nest, the venue for the 2008 Olympics, an event Ennis-Hill missed with an injury that had left her questioning her own career. But despite her training last winter being effectively curtailed by a double Achilles problem, she returned to become a world champion in her first significant test as a mother – even if she was not quite the force of her London 2012 triumph.
The 2015 season was meant to be about preparing for the 2016 Games in Rio . Just three weeks after Reggie's birth, a 20kg bar was almost too heavy for the Sheffield athlete to raise above her head. "Having not done as much training as I'd like to have done with the Achilles problems and obviously Reggie, it didn't feel like there was enough time to win gold but I was wrong," she said. It was a remarkable triumph that bodes well for 2016.
The glorious, shocking sports moment of the year
Japan beat South Africa at the Rugby World Cup - by Hugh Godwin
A review of the newspaper previews of the eighth Rugby World Cup shows this reporter predicted New Zealand to win the final against either Australia or – grievously influenced by a parochial slant – England, with the All Blacks beating South Africa narrowly in the semi-finals. This was no stroke of mystic genius – the only serious doubt beforehand about who would qualify for the quarter-finals surrounded England's pool, and sadly for the hosts they were nudged out by Australia and Wales.
Hence the joy generated by Japan's 34-32 win over the South Africans on the opening weekend, the biggest single upset in World Cup history, enhanced by the mix of forward bludgeoning and daring attack that brought it off. "We're a little team," said Eddie Jones, the Japan coach, with more than one meaning, because for a lightweight pack to maul the mighty Springboks over their own goalline in the first half was a moment of rub-the-eyes amazement to rank alongside the tumultuous winning try by Karne Hesketh, a hitherto obscure substitute wing, and a New Zealander resident in Fukuoka.
Later Jones related how the points-scoring full-back Ayumu Goromaru had been feted in photo ops, passing a rugby ball to the Japanese Prime Minister. "He's become a mega-star, mate," said Jones.
The match under sunny skies in Brighton gave the 2015 World Cup an uproarious lift-off that helped sustain it in the public consciousness through and beyond England's demise. And the result will resonate all the way to the next World Cup finals – in Japan in 2019.
The moment a dream died
Serena Williams loses US semi-final - by Paul Newman
Serena Williams always insisted that the pressure never got to her, but Robert Vinci's 2-6 6-4 6-4 US Open semi-final victory told a different story. The world No 1, devastated by a loss that ended her dream of becoming only the fourth woman to win a calendar-year Grand Slam of the four major titles, has not played since.
After Williams won her third Grand Slam title of 2015 at Wimbledon it had been as if tennis was simply awaiting her coronation. After the first round at Flushing Meadows there were no other top 10 players left in Williams' half of the draw. Vinci, the world No 43, was playing her first Grand Slam semi-final and had not won a set in their four previous meetings.
Vinci broke early in the second set as Williams started to unravel. Increasingly tense, she tried to fire herself up with screams of "Come on!" but her mistakes multiplied. Vinci played astutely, taking the pace off the ball and drawing the heavy-legged American into the net.
Williams, who smashed her racket after losing the second set, went 2-0 up in the decider before Vinci levelled at 2-2. Whipping the crowd into a frenzy, Williams held for 3-2, lost the next three games but then hit three aces to stay in the match. Vinci, however, served out for victory.
"I'm sorry," the 32-year-old Italian said after arguably the greatest shock of all time in women's tennis. "For the American people, for the Grand Slam, for Serena. But today is my day."
One depressing truth
...that two of the world's major sports are institutionally corrupt - by Michael Calvin
One is supposed to be the world's game. The other should be its purest sport. Yet football and athletics testify to the terrible truth of 2015, that it is unwise to believe the tainted evidence of one's own eyes.
The dawn raid on the revealingly opulent Baur au Lac hotel in Geneva on 27 May signalled the arrest of the first seven suspects in the Fifa scandal. Another seven officials were simultaneously sought as the FBI investigated "rampant, systemic, and deep-rooted" corruption.
A total of 30 Fifa grandees have now been charged. Accustomed to seven-star sycophancy and the unearned status of quasi-statesmen, their sudden association with common criminality represents football's existential crisis.
The organisation they infested is unfit for purpose, and struggling for survival.
The wider lesson involves the arrogance accumulated by those executives and administrators who believe their power is absolute. Just as football does not deserve our trust, athletics needs to look beyond superficial PR-driven attempts at reinvention to renew our faith.
It took cycling time to adjust to new realities in a post- Armstrong world. Track and field has a similarly invasive drug culture, given an additional dimension by evidence of state-sponsored corruption.
A more measured, humble and far-sighted leader than Sebastian Coe is required before it can be taken seriously.
Register for free to continue reading
Registration is a free and easy way to support our truly independent journalism
By registering, you will also enjoy limited access to Premium articles, exclusive newsletters, commenting, and virtual events with our leading journalists
Already have an account? sign in
Join our new commenting forum
Join thought-provoking conversations, follow other Independent readers and see their replies