Adam Peaty leads Britain to gold as Jack Laugher takes top podium spot for second time at European Championships
Adam Peaty gave Britain a commanding lead in 4x100m race as Jack Laugher picks up second gold medal with 3m springboard victory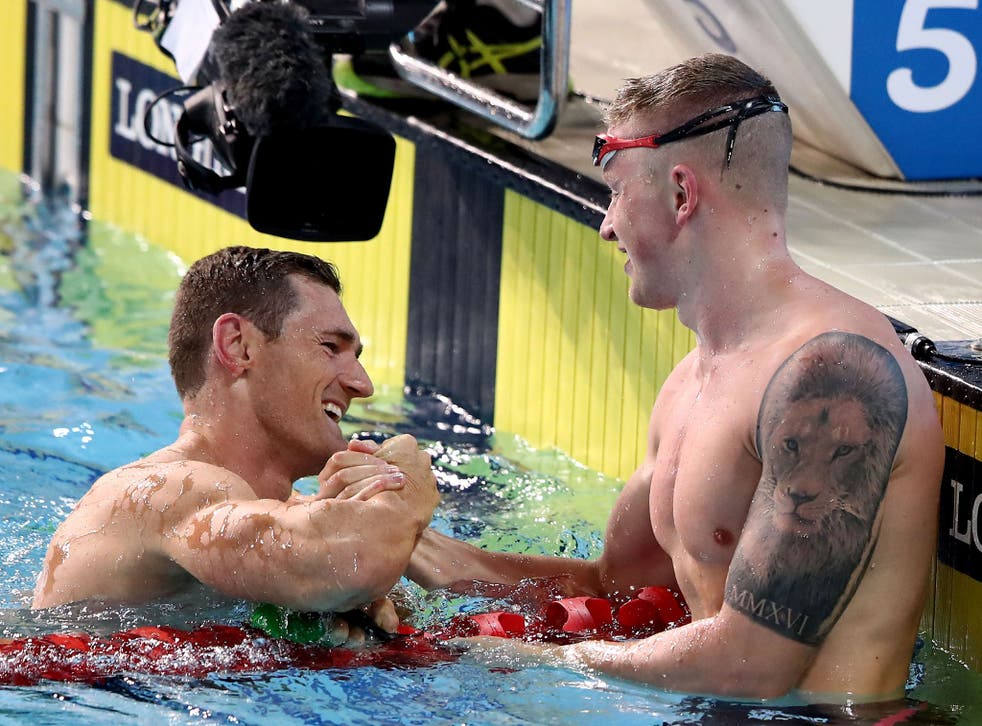 Adam Peaty completed his domination of the pool as Great Britain claimed a second gold of the evening in Glasgow in the 4 x 100m medley relay.
Having taken over from Nicholas Pyle, Peaty put the team in a comfortable lead before James Guy and Duncan Scott completed the win with a championship record of 3:30.44, more than a second ahead of their nearest challengers.
Holly Hibbott picked up gold in the 400m freestyle before Georgia Davies, Siobhan-Marie O'Connor, Alys Thomas and Freya Anderson finished the event with bronze in the women's version of the relay.
It meant Britain claimed a total of 24 medals in the pool, with nine golds second only to Russia with 10.
Jack Laugher continued his 2018 gold rush with victory in the men's 3m springboard competition at the European Championships.
Laugher's win was his second of the championships with the prospect of a third with partner Chris Mears to come on Friday - a feat which would match the trio of titles he secured at the Commonwealth Games in April.
Laugher came from behind at the halfway stage to edge out 2012 Olympic champion Ilya Zakharov of Russia, with fellow Briton Dan Goodfellow in fourth behind another Russian, Evgenii Kuznetsov.
Laugher, who also won the men's 1m springboard on Tuesday, said: "There are still a lot of things to improve on. It wasn't a perfect performance by any means, but I'm happy with the outcome and to beat the Russians.
"It's a really important year for us. We've had the Commonwealth Games where I won three golds - it was fantastic there. We're looking in good stead and I'll be giving it my all [on Friday]."
Zakharov led after three of the six dives but Laugher, who won silver in the same event in Rio, hit back with a stunning dive in the fourth round to wrest control.
Zakharov was not finished and threatened Laugher's lead with his final dive, but the Ripon star held on to win in 525.95 ahead of Zakharov on 519.05.
Earlier, Noah Williams and Matt Dixon won silver in the men's 10m synchro behind Russia's Aleksandr Bondar and Viktor Minibaev.
PA
Join our new commenting forum
Join thought-provoking conversations, follow other Independent readers and see their replies