Anthony Joshua refuses to rule out future bout against 44-year-old gatecrasher Shannon Briggs
The world heavyweight title contender would consider facing the former champion if 'the fight made sense'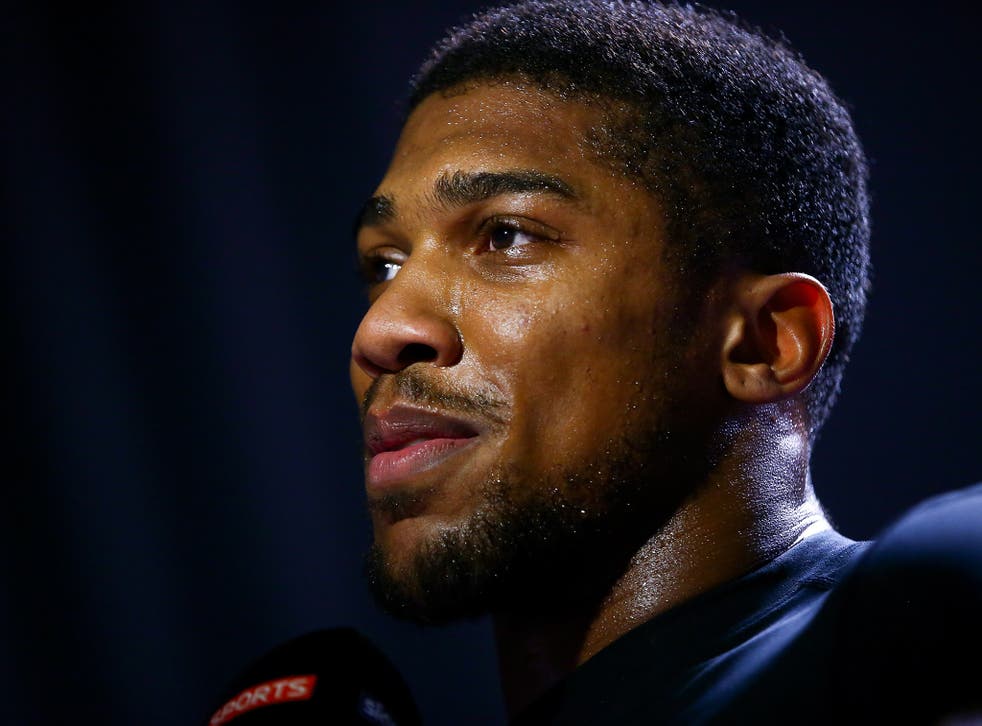 Anthony Joshua has refused to rule out the possibility of fighting Shannon Briggs after the 44-year-old appeared at his public workout ahead of Saturday's bout with Charles Martin.
Briggs, a former WBO world heavyweight champion, made his second unexpected appearance in the space of a week during the event at York Hall in Hackney, London.
The Brooklyn fighter previously turned up at a press conference to announce David Haye's upcoming bout against Arnold Gjergjaj last Wednesday, where he called out the former WBA champion for taking on a relatively unknown opponent.
Briggs, who is unlikely to receive a license to box in the United Kingdom by the British Boxing Board of Control on account of his age, took the microphone and challenged Joshua at the event, before meeting the 26-year-old Olympian in the ring.
Reporters later asked Joshua whether he would consider facing the veteran one day and the British and Commonwealth heavyweight champion admitted he was open to the idea.
"Shannon Briggs is a game opponent, an unbelievable self-promoter, and you can never underestimate him," he said. "He's big, he's got a punch from the experience he's gained from fighting the champs, so don't overlook Shannon Briggs.
"He's around and he's here to fight, so that fight could happen if it's the right fight and it makes sense," he added.
Briggs has made a habit of trailing fighters who is keen to face in the ring, gatecrashing press conferences and surprising them in their spare time on a number of occasions.
The charismatic heavyweight infamously used a ski boat to follow Wladimir Klitschko out onto a lake while the Ukrainian was using a paddle board.
Briggs, after shouting his trademark catchphrase "Let's go champ!" several times, instructed the boat's driver to purposely make the waters choppy and subsequently knocked the then-heavyweight champion off his board.
Joshua's world heavyweight title bout against IBF champion Martin is set to take place at London's O2 Arena on Saturday 9 April.
Join our new commenting forum
Join thought-provoking conversations, follow other Independent readers and see their replies