Billy Joe Saunders takes on biggest test yet at the end of a year which has saved his career and credentials
Saunders has revitalised his career and his soul in the last twelve months, but knows that Lemieux has the ability to draw a line beneath all of his good work in the early hours of Sunday morning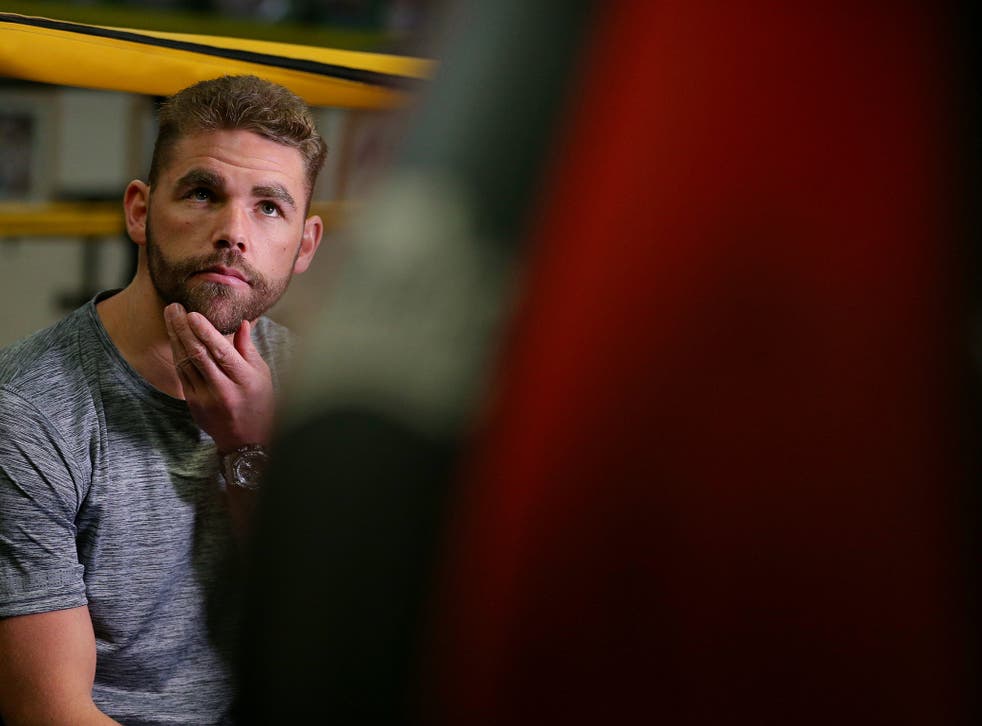 Billy Joe Saunders has barely put a foot wrong during a year which has so far both saved his career and altered his life immeasurably.
Now the biggest test of his credentials awaits here in suburban Montreal in the form of David Lemieux, the big punching local star, who is adamant he can swiftly draw a line beneath all of Saunders' good work late on Saturday night.
It was this time last year that the undefeated traveller squeaked past obscure Russian Artur Akavov via 12 lacklustre rounds in Scotland.
The performance was almost enough to convince Saunders, the WBO middleweight champion, to walk away from the sport at the age of just 27 and after only 24 professional fights.
He knew something had to change dramatically and wondered whether retirement might be the only answer.
Saunders had split with his long-time trainer and mentor Jimmy Tibbs in the weeks leading up to his defence against Akavov and linked up with highly rated Surrey-based coach Adam Booth.
It was never right. To his credit, Saunders recognised as such and quickly devised another plan. He needed to get away from London and its distractions and was offered an escape route by his promoter Frank Warren.
Britain's current boxing world champions

Show all 8
The answer to Saunders' conundrum was waiting in Sheffield, incidently the last place he felt truly happy as a boxer, during his he time as an amateur with Team GB.
Warren felt that with Dominic Ingle in the famous Wincobank gym, which has produced world champions like Naseem Hamed, Johnny Nelson and Kell Brook, would be the perfect place for Saunders to start again.
It meant a big move away from his family and it meant relocating to the attic in the house owned by British featherweight contender Kid Galahad where he has lived, by his own admission, 'under lock and key'.
"It is the best thing I've ever done," said Saunders, who looked better than ever on the scales at Friday's weigh-in here at the Place Bell. "I have not felt this happy as a pro, not since I was an amateur have I enjoyed boxing like this.
"After the Akavov fight I was a fat mess and I said to myself 'if I ever get in the ring and turn in a performance like that again, I'll never box again.'
"I had achieved my dream already so what was there left for me to do? I had won everything, won my world title and knew I could live well even without boxing. I would be comfortable from what I've already made.
"But when you weigh it up, you know that I wasn't living the life, doing what I'm supposed to, giving six months of my life away and now I have.
"Now I'm happy. A happy fighter is a dangerous fighter and I'm fit, ready to rock and roll."
It is just as well he has reached peak condition as he prepares to face the biggest puncher of his career in the form of Lemieux. Around 14,000 people are expected to fill the Place Bell to its capacity for the first ever boxing show held at the new arena in Laval.
Saunders is expected to receive a career high payday of around £1.5m while victory will strengthen his chances of finally securing a clash with one of the two middleweight behemoths Gennady Golovkin and Saul 'Canelo' Alvarez in 2018.
"It's not all about money for me," Saunders said. "I'm getting paid well here, I could probably buy a new caravan with the money, but if you gave me the choice of the money or the win – I'd take the win all day long.
"My baby daughter was born six months ago, I've hardly seen her at all. The dedication has definitely all got to be for something and that's definitely not going to be a loss.
"A lot of things have changed in the last 12 months and it's time for me to prove it against Lemieux."
Ingle, who has been at the heart of those changes, is under no illusions when it comes to the threat posed by Lemieux, who has ended 33 of his 38 wins inside the distance.
And the trainer compared Saunders' situation in Canada to that of Herol Graham, another of the Wincobank gym's most revered students, who came unstuck against a noted puncher back in November 1990.
"Billy reminds me of Herol Graham, who is very good at not getting hit," Ingle added. "He went abroad and lost to a man called Julian Jackson. Herol was boxing his head off until then but lost a bit of focus and got caught and knocked out.
"It happens, it might happen in this fight but Billy knows what he has to do and is very smart when he gets into the ring. He knows what he's up against, now it's down to him to show a clear mind and clear focus to box his way through the fight.
"As a trainer I've got to wipe away all the talk and see this fight for what it is. Billy listens to what I've got to tell him.
"I train Billy how I see it. I see David as a tough opponent who can punch and our sparring and training has reflected that. I've got to take the responsible view of it.
"He probably is the biggest puncher that Billy has faced but he has to land doesn't he?"
Join our new commenting forum
Join thought-provoking conversations, follow other Independent readers and see their replies