Boxing promoter Bob Arum labels Sky Sports 'an absolute disgrace' for staging PPVs during pandemic
American called the decision to require fans to pay to watch fights during the pandemic 'immoral'
Alex Pattle
Wednesday 07 October 2020 11:11 Comments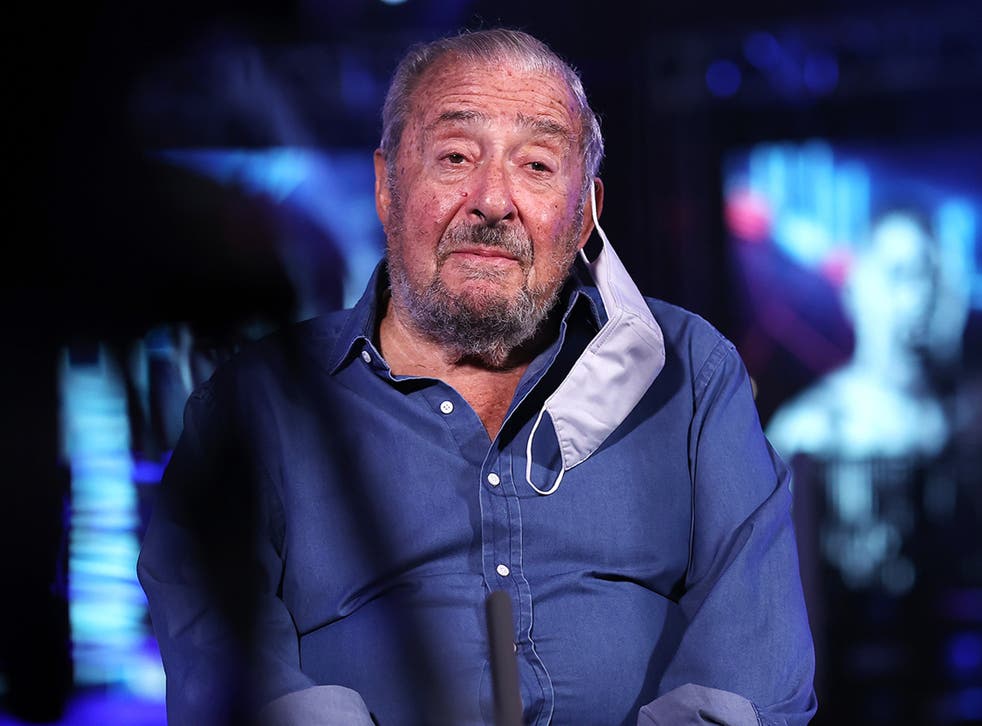 Bob Arum has launched a scathing attack on fellow boxing promoter Eddie Hearn and broadcasters Sky Sports for their decision to stage pay-per-view events during the coronavirus pandemic.
The pandemic has caused many people in Britain and around the world to lose their jobs or receive wage cuts, but Hearn and his promotion Matchroom Boxing have continued to put on PPV fight nights on Sky over the last six months.
And the decision to do so has angered Arum.
"These networks have to understand how people are hurting," the Top Rank Boxing founder and CEO said. "How many people in this country [America] and in the UK are out of work because of this pandemic.
"And I think it's really immoral to require people to spend money watching their favourite sport every week, every other week. What Sky Sports is doing in the UK is an absolute disgrace.
"I don't care if they never buy a fight from me. What they're doing now is a disgrace.
"I'm sure if Sky really supported boxing, [they'd] put up money to see some of these fights, which are good fights but are not PPV quality.
"Like [Oleksandr] Usyk and [Derek] Chisora. That's a good fight, but it's not a PPV fight. Why the hell isn't Sky buying that fight to show it to their subscribers without sulking them 25 quid, right?
"I mean, it's wrong," the American continued. "There's a point in time, particularly now with what everybody is going through, where these networks have to understand that this is the time for them to give back."
Register for free to continue reading
Registration is a free and easy way to support our truly independent journalism
By registering, you will also enjoy limited access to Premium articles, exclusive newsletters, commenting, and virtual events with our leading journalists
Already have an account? sign in
Join our new commenting forum
Join thought-provoking conversations, follow other Independent readers and see their replies