Boxing on TV: Rocky Fielding vs John Ryder headlines a night with four different cards
There is boxing from as near as Leicester and as far as California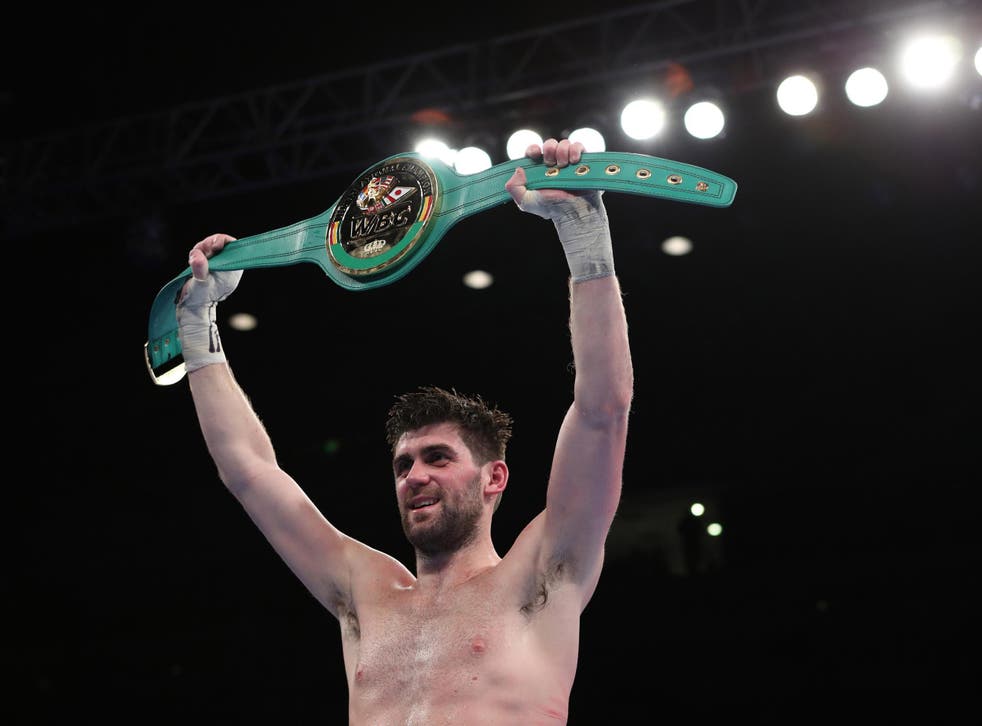 With four televised boxing cards on tonight, you may be wondering where to divert your attention towards. BT Sport continue to dip their toes into the boxing landscape with their Leicester show, while Sky Sports are airing live from Liverpool. Then, in the early hours of the morning, BoxNation beam live from California, while Sky present a New York card.
Here's what you should be watching tonight, what you should try and catch, and which fights you can avoid.
Must watch
Rocky Fielding vs John Ryder (Sky Sports, Liverpool)
This is a true crossroads fight for both men, as John Ryder heads up to super middleweight to face home favourite Rocky Fielding. Ryder recovered from significant losses to Nick Blackwell and Jack Arnfield by defeating Adam Etches last time out, while Fielding is still rebuilding after his devastating November 2015 loss to Callum Smith. Matchroom will only be concentrating on the winner, and it will be interesting to examine whether the height, reach and weight advantage of Fielding will be superior to Ryder's underrated skill.
Tommy Langford vs Avtandil Khurtsidze (BT Sport, Leicester)
British middleweight champion Tommy Langford takes a huge step up in class against a powerful, but diminutive opponent. Langford has never lost as a professional, but struggled in his last fight against Sam Sheedy. 37-year-old Khurtsidze stands just five-foot-four, but hasn't lost since 2010 and has stopped seven of his last eight opponents. Will the younger Langford come of age tonight ahead of a potential domestic world title clash with Billy Joe Saunders, or is it too much too soon?
Zolani Tete vs Arthur Villanueva (BT Sport, Leicester)
Former IBF super flyweight champion Zolani Tete is now a regular on the British boxing scene, and the South African powerhouse is looking for his ninth consecutive win against 30-1 Filipino Villanueva. Tete is one of the strongest fighters in the bantamweight division, and has fearsome power, but Villanueva is a crafty and experienced opponent who knows every trick in the book. Expect this to be one of the most tactically interesting fights of the night.
Oscar Valdez vs Miguel Marriaga (BoxNation, California)
26-year-old WBO featherweight champion Valdez is one of the most exciting fighters to watch in any weight division, and the electrifying Mexican has stopped 19 of his 21 professional opponents thus far. Miguel Marriaga has plenty of power too, and in his lone defeat in June 2015 managed to go all 12 rounds with an overweight Nicholas Waters. With a combined 40 stoppages between these two fighters, the chances of a sensational stoppage are high.
Try to catch
Tyrone Nurse vs Joe Hughes (BT Sport, Leicester)
If you love slick defensive boxing, then you'll be in for a treat when you watch British light welterweight champion Tyrone Nurse. What he lacks in power he more than makes up for in skill, and he should have more than enough to deal with the tough, but limited Hughes.
Daniel Dubois vs Blaise Mendouo (BT Sport, Leicester)
Touted as one of the most exciting heavyweight prospects in the country, Dubois needed just one round to win his professional debut a fortnight ago, and should win in equal time tonight against an opponent who has never fought at heavyweight.
Shakur Stevenson vs Edgar Brito (BoxNation, California)
A silver medalist from the Rio 2016 Olympic Games, 19-year-old featherweight Shakur Stevenson turns professional tonight, and the highly-rated youngster is being tipped to go all the way.
Sean Dodd vs Lee Appleyard (Sky Sports, Liverpool)
The vacant Commonwealth lightweight title is on the line tonight in Liverpool, where home favourite Sean Dodd is a betting underdog against Appleyard. Dodd has the experience in fighting better opponents, but Appleyard is younger and fresher.
Avoid
Gilberto Ramirez vs Max Bursak (BoxNation, California)
WBO super middleweight champion Ramirez returns to the ring for the first time in a year, but could he really not a found a better opponent than Bursak? Ramirez is 34-0 and has never looked troubled in the ring, while Bursak is the Nigel Quashie of boxing, a man who keeps getting opportunities despite continually failing when it matters.
Martin Murray vs Gabriel Rosado (Sky Sports, Liverpool)
Perhaps one of the most meaningless Sky main events in recent history. Rosado is a glorified journeyman who eats punches for days, while Murray is a light-hitting workhorse who fails to pull the trigger. This will go 12 rounds. It will be boring as hell.
Register for free to continue reading
Registration is a free and easy way to support our truly independent journalism
By registering, you will also enjoy limited access to Premium articles, exclusive newsletters, commenting, and virtual events with our leading journalists
Already have an account? sign in
Register for free to continue reading
Registration is a free and easy way to support our truly independent journalism
By registering, you will also enjoy limited access to Premium articles, exclusive newsletters, commenting, and virtual events with our leading journalists
Already have an account? sign in
Join our new commenting forum
Join thought-provoking conversations, follow other Independent readers and see their replies