Conor Benn's future shines bright despite frustration at going distance with Adrian Granados
The Destroyer was forced to settle for a wide points victory in Leeds, as the wily American danced throughout the 10 rounds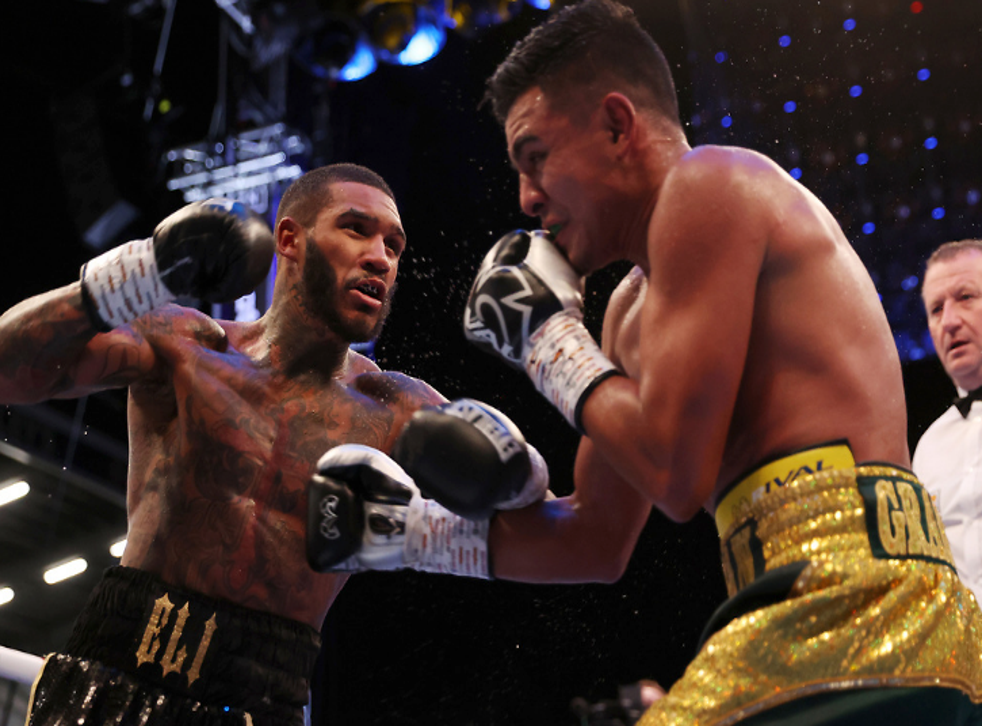 There was to be no spectacular finish this time, despite Conor Benn's wild intent, but that lack of firework will do little to curtail his rising star. In what was supposed to be the toughest test of the Briton's career, he bludgeoned his way to a wide unanimous decision against Adrian Granados, fighting with an instinctive and almost untamed fury, refusing to take so much as a backwards step.
The 24-year-old has lived with a gifted and cursed inheritance, affording him endless possibilities and exposing him to the harshest of critics. And while this performance still displayed a rudimentary streak that was often guilty of inhibiting his talent, there can be little disputing the validity or ferocity of his credentials. In defeating a seasoned veteran like Granados, who has shared the ring with many of this era's best, Benn has cemented his status in a gloried welterweight division fraught with danger. The champions guarantee a new peak of peril, one that Benn may not yet be prepared for, but that in itself is a testament to his rapid ascent.
This was certainly no easy task, either. After the impossible simplicity of his win against Samuel Vargas in April, when Benn landed a stunning knockout punch in the first round, the nature of this victory proved he can conquer adversity. Initially scheduled to take place in August, the bout was postponed after Benn contracted coronavirus, with the delay threatening to throw his training camp into disarray.
Perhaps, though, with the virtue of hindsight, it was a stroke of fortune. Few fighters can claim to be born for a stage as bright as this, and Benn visibly fed off the raucous atmosphere at Headingley. A double-edged sword, that electric anticipation did also descend into over-eagerness in the early stages, with Benn beginning in a burst of showmanship, looping vicious right hands at Granados, searching for a stunning finish. The result amounted to a series of crude windmills, his lunged easily pre-empted by his wily opponent, who used his momentum cunningly and countered to great effect - even if Granados' punches carried nothing like the same menace.
It was a pattern that continued over the second and third rounds, with Benn coiled over his front foot, exploding like a cannot into every punch. On a few occasions, he was able to pin Granados up against the ropes and pincer a shot between the 32-year-old's guard, but anything definitive remained far more elusive.
By the fifth, Benn's immense pressure did finally begin to take a toll, slowly ransacking Granados' momentum. The pair met in the centre ring and traded punches, with Benn landing shuddering shots to his opponent's midriff. The full-blooded weight of the blows reverberated through Granados' knees and down into the canvas, but still he refused to buckle and, in the sixth round, the American offered his own response, showboating after a flurry of snapping counters caught Benn clear on the chin.
Benn was unshaken and undeterred, but that bravado cannot disguise the clear weaknesses that remain in his armoury. An unharnessed anger and determination that overrides his technical ability, often to his own detriment. In the seventh round, Granados stoked that fire expertly, taunting and mocking after each Benn right hand whistled into the Leeds night.
The brief pantomime was brought to a swift end in the eighth round when Benn landed a stiff right hand, with Granados's smile failing to conceal the grimace that lay beneath. But the Briton couldn't capitalise, the tantalising promise of a knockout sparking another wave of hot-headedness. Frustrated by Granados' unwillingness to adhere to the script, the pair engaged in another duel of theatrics in the final round, gesturing one another forwards, with Benn screaming at the top of his voice, desperate to detonate the pyrotechnics his career has so reliably delivered. This was not to be the night, but the experience he gleaned from Granados' clever and conniving mischief should ultimately prove far more valuable than any blinding highlight.
Register for free to continue reading
Registration is a free and easy way to support our truly independent journalism
By registering, you will also enjoy limited access to Premium articles, exclusive newsletters, commenting, and virtual events with our leading journalists
Already have an account? sign in
Register for free to continue reading
Registration is a free and easy way to support our truly independent journalism
By registering, you will also enjoy limited access to Premium articles, exclusive newsletters, commenting, and virtual events with our leading journalists
Already have an account? sign in
Join our new commenting forum
Join thought-provoking conversations, follow other Independent readers and see their replies