Conor Benn proves he's the new British attraction but his real journey starts now
A ferocious ending well inside two minutes provided reminders of the past and a potential glimpse of the future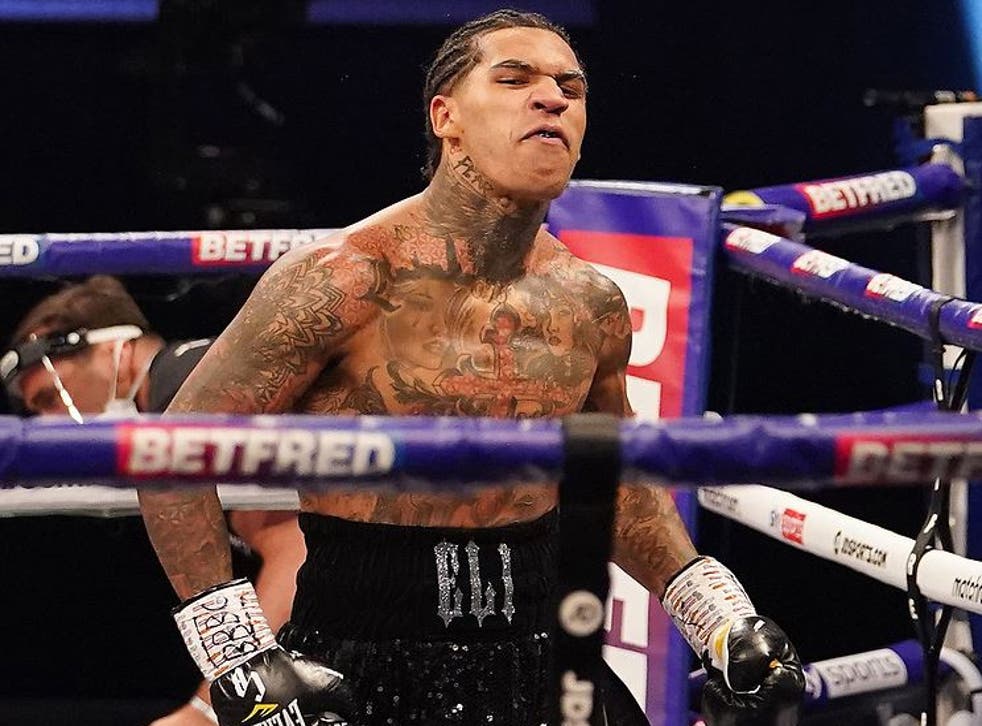 It took Conor Benn just 80 seconds to change his boxing life forever on Saturday night in east London.
Benn caught, hurt, stunned and stopped Samuel Vargas in the opening round of the hardest fight of his short career to end his apprenticeship in the shadow of his father's fists. Nigel Benn would have loved the abrupt ending, the final punches as his boy pounced with pure instinct on the first sign that Vargas was hurt. I saw his dad do that a dozen times.
Vargas has lost before, beaten by the very best, the so-called brightest talents, but he has never been stopped so quickly. He has never been so rudely brushed aside, his head reeling, his eyes rolling as he sagged on the ropes, a dangerously vulnerable man. It was, trust me, a truly vicious finish.
Let me introduce a fact or two, before we all get carried away and accused of hype. Vargas is 31, he lost for the seventh time in 40 fights; Benn is now 24 and unbeaten in 18 fights, with 12 ending early. Last summer a fighter called Vergil Ortiz stopped Vargas in seven rounds; Ortiz is often talked about - that means the Americans rave about him - as the most feared and dangerous prospect in boxing with 17 knockout wins in 17 fights. What does this fight make Benn?
Benn was not meant to win in 80 seconds, Vargas was meant to provide a few answers about Benn's short and limited fighting credentials. Benn has been a steady "work-in-progress" since his first professional fight exactly five years ago; he has been learning on the job, swapping jokes with his father, who lives in Australia, getting easy fights like all protected prospects and slowly finding his eye, his balance, his own style. The idea of any silver-spoon benefits in boxing can only last so long.
Vargas is only 31, he was packaged correctly as a test and until his senses were first shaken by a right, after about 70 seconds on Saturday night, he looked fine. "The kid has too much to learn, this fight is too soon," Vargas had said since the fight was made in late January. He repeated the same line all week in the bubble before the fight. It was not written that Benn would win in the first round, a hard win over twelve was expected. Vargas, once his head had cleared, could not make any sense of his loss and he went off into a dark night still trying to solve the fight's ending; there was an alternative view of his credentials, there always is in boxing.
Vargas had started sharp, timing one short right counter perfectly before he was caught. The ferocity and accuracy of Benn's first and last assault of the night was sudden. Vargas had no chance, the referee no alternative. In victory, Benn once again remembered the years of criticism, the abuse he received as the son of a fighting icon. He has a point, that is for sure, but he will need to curb his emotions going forward; he has nothing to prove now, no real critics to convert.
Conor Benn is a real fighter, no longer Nigel's son, no longer a novice in a heartless business and a headache for a matchmaker to keep unbeaten.
An instant list of suitable men were mentioned, many on the far reaches of Benn's universe just a year or so ago and now firmly inside his orbit. Benn's progress, transformation and overnight status has been achieved against the odds, against the criticism and against the rules in the tattered book of boxing guidelines. Relax, it's not been a miracle, but it has been impressive.
However, Benn is not the proven number one in Britain just yet, he is not ready for the two mighty American world champions, Terence Crawford and Errol Spence, but he is the attraction in the division. And that is hard currency as Kell Brook, Josh Kelly, Chris Jenkins, Lewis Crocker, Michael McKinson and other leading British fighters will find out.
Benn will, make no mistake, sell 20,000 tickets when the O2 opens again. The British pack would all fancy their chances against Benn, but there is an orderly queue and Benn now gets to pick. That, my friend, is how the boxing business works when you are a young attraction.
The chasing pack of British welterweights are entitled to scream for recognition, but nobody ever said the dirty, old game was fair.
Benn can fight, Saturday night proved that - now the real journey starts and sadly there will be too many in the sport hoping he falls short. He must ignore the voices and just fight. He's good at that.
Register for free to continue reading
Registration is a free and easy way to support our truly independent journalism
By registering, you will also enjoy limited access to Premium articles, exclusive newsletters, commenting, and virtual events with our leading journalists
Already have an account? sign in
Register for free to continue reading
Registration is a free and easy way to support our truly independent journalism
By registering, you will also enjoy limited access to Premium articles, exclusive newsletters, commenting, and virtual events with our leading journalists
Already have an account? sign in
Join our new commenting forum
Join thought-provoking conversations, follow other Independent readers and see their replies