'I just love to fight': Conor Benn still driven to silence critics after shunning easy life
'The Destroyer' looks to edge closer to world level by taking on the experienced Colombia-born Canadian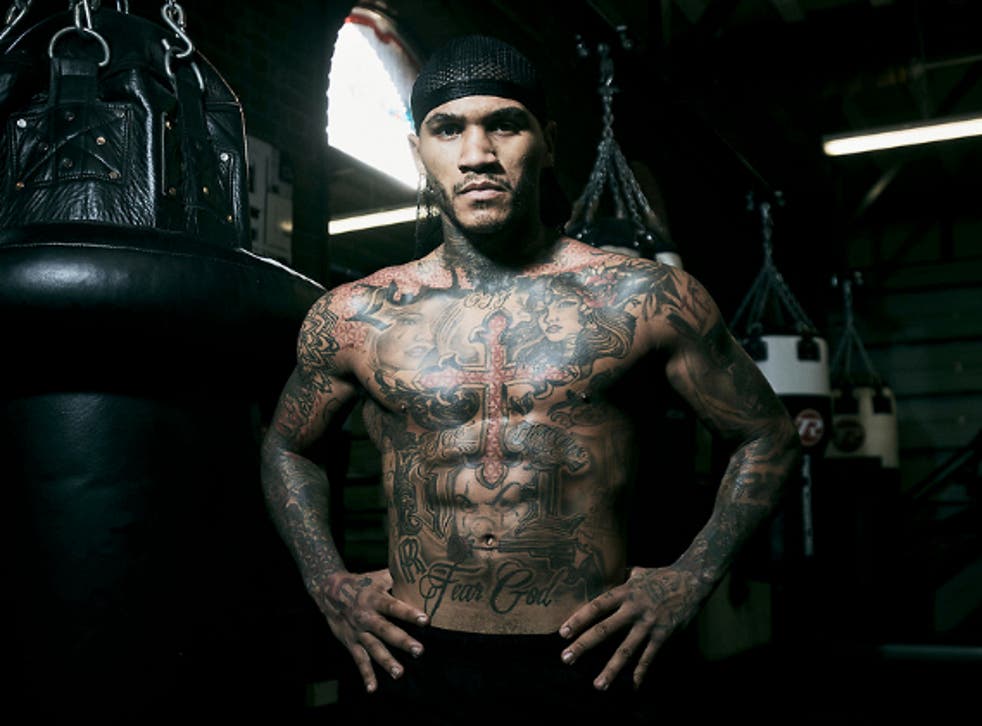 Conor Benn becomes visibly agitated as soon as the name Campbell Hatton crops up in the conversation.
The 'Destroyer' is not angling for a fight with the youngster, who made his professional debut last month, but rather he knows how heavy a surname can hang in the fledgling part of a career.
Benn could write a book about internet hate. Ever since he moved to England from Australia to pursue a career in professional boxing he has been a target for those who complained about the opportunities his status as the son of a legend afforded him.
It was five years ago this week that the then-teenager was unveiled as Matchroom's latest signing. With fewer than two dozen amateur fights back in Australia, he was already set for the big leagues.
Hatton Jr, meanwhile, received similar fanfare in Gibraltar as he kicked off his professional career at 20 years old. He, too, has been the target of abuse.
READ MORE
"I reached out to him because I like Campbell," Benn says. "I like his family and I like what he is about and what he represents.
"I got really angry in an interview the other day because I saw comments people were making about him, it pains me to see it. Some of the stuff I see makes me sick to the core, it really got me going.
"There is such vile stuff on Twitter from real scumbags and it gets my back up. I remember how I felt when I was getting the same treatment so for him to be getting it now, it upsets me.
"Anyone walking in similar shoes to me, I am happy to give advice to. Looking back at my debut, if I could have got one bit of advice, it would have been 'not everyone is going to like or understand you'.
"He just needs to ignore all the jealousy and bitterness and people calling him 'daddy's boy'.
He has chosen the hardest sport in the world - how can you not respect that?"
Since his debut, Benn has transformed from little more than a novelty act into a man with genuine world title potential. He is arguably Britain's most improved boxer and, still only 24, he has blown a hole through his initial ceiling.
He laughs. "Do you know what, it was a fluke at first," Benn says. "It was like, let's see how far we go. I didn't think it would be very far.
"I was getting paid alright, walking around saying 'I'm a boxer'. You're young and being a fighter was 'cool'. Then you realise what being a fighter actually consists of. You have to make major changes and adapt to become a well-seasoned pro or a world-level fighter.
"It ain't no fun or games now, it ain't a joke no more. It's all fun and games at first, I was getting paid alright, we were doing good and it was OK and I thought I'd do it up until it all comes crashing down – but it hasn't."
Instead Benn has racked up a 17-0 record and takes the next step towards the top 10 of the welterweight division on Saturday when he takes on Samuel Vargas at the Copper Box Arena in the latest of Matchroom's boxing bubbles.
Having been in with the likes of Amir Khan, Vergil Ortiz and Danny Garcia, the Colombia-born Canadian represents the toughest test of his career to date and a decent yardstick for his world title aspirations.
"This is to see where we're at," he agrees. "He's been in with the best fighters of our generation. He's going to bring one hell of a fight but I believe I've got all the tools to put on a destructive performance. I'm a contender and I'm constantly proving that."
But it's not an easy road. And, given the wealth gleaned during his father Nigel's iconic career, it was not one he ever had to walk.
"If I am honest, if I could go back now, I probably would have stayed in Australia cooking on the barbecue with my dad, enjoying life and not having to worry," Benn admits. "I do sometimes think I am mad for not choosing that life, I really mean that.
"I think about it and I think it would be nice but I don't because the ambition and drive and love of a challenge is so much stronger and exciting to me.
"But the critics really can drain away at your love for the sport, it can make you not enjoy boxing.
"I love the fighting, the fighting is the best bit, but those small sections of the public can hurt.
"I have sat there asking myself 'why am I here, doing this sacrificing everything for the entertainment of people who just want to slate me?' I saw that with Campbell Hatton and I felt it.
"My dad never wanted me to fight. I don't feel like I had to take this path whatsoever. That's not the reason why I do it, I just love to fight and I'm not letting anyone take that away from me."
Now Benn has a young son of his own and can relate to how his dad felt in those early days.
"It's such a silly question," says Benn when asked whether he would like his two-month-old son Eli to follow in his footsteps.
"I don't want my son to fight. I think you have to develop a mental toughness as well and you're always quite aggressive.
"Be something peaceful, don't even be famous. Being known presents its own struggles and you've always got a target on your back. Be something normal; an accountant, a lawyer, I don't know – something normal.
"Fatherhood is a blessing, it's such a blessing. I'm a blessed and content man. It hasn't softened me or given me more motivation. I was already motivated for myself first, to be number one. I didn't come to England for my dream to be a dad, I came here to be a world champion.
"I've just got to win a world title once, just once. Then I'll be a very happy man."
Register for free to continue reading
Registration is a free and easy way to support our truly independent journalism
By registering, you will also enjoy limited access to Premium articles, exclusive newsletters, commenting, and virtual events with our leading journalists
Already have an account? sign in
Register for free to continue reading
Registration is a free and easy way to support our truly independent journalism
By registering, you will also enjoy limited access to Premium articles, exclusive newsletters, commenting, and virtual events with our leading journalists
Already have an account? sign in
Join our new commenting forum
Join thought-provoking conversations, follow other Independent readers and see their replies