David Haye: '2015 will be the year of The Hayemaker, I'm punching harder than ever'
EXCLUSIVE: 'The shoulder is fixed, for me that was the most important thing'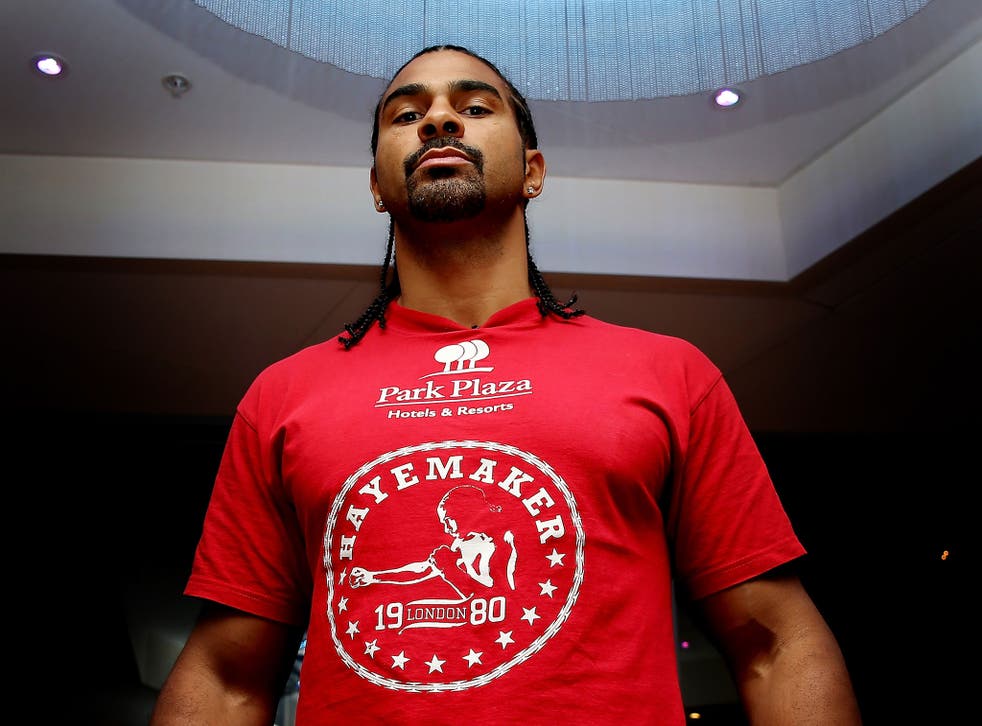 Ahead of his anticipated comeback next year, David Haye says that his shoulder is now fixed, and he is "punching harder than ever".
Britain's former cruiserweight and heavyweight world champion has been out of the ring since July 2012, when he defeated Dereck Chisora by a brutal fifth-round stoppage.
Since then he has endured a frustrating time with injuries, forcing him to twice withdraw from a domestic clash against Tyson Fury. The first was because of a cut Haye suffered in training, the second because of shoulder surgery.
Haye was advised by doctors to retire after undergoing major surgery on his right shoulder in late 2013. A five-hour operation looked set to end his career, but The Hayemaker has been stepping up his training, and hopes to fight again early next year.
"The shoulder is fixed, for me that was the most important thing. I didn't want to rush an announcement [on his comeback], have a set back, and have to have another six months out," Haye told The Independent.
"I'm punching harder than before now because of the rehab. My right is now stronger than my left and is stronger than before surgery.
"Trust me, 2015 is the return of 'The Hayemaker', I'll be bigger, better, faster, stronger, with a new plan."
Haye says he has one goal for his return, to win back his world heavyweight title. The 34-year-old lost his WBA belt by a unanimous decision to Wladimir Klitschko in July 2011.
"Klitschko is still No 1, he took my title, and I want it back," Haye said.
"I'm starting from the bottom you know, I'm not even in the rankings, I've been out for over a year, so my plan is to get back in there fast, work my way up the rankings.
"I don't think he [Klitschko] will give me a voluntary defence, I think it will have to be a mandatory situation, which is not a problem for me, I've done it before, [to face Jean-Marc Mormeck for the world cruiserweight title in November 2007] and I can do it again. Physically I'm in a good place and I know that everything will fall into place nicely.
"The last few years I've been plagued with numerous injuries, but this next phase in my career is going to be the biggest and best, in 2015 people will be well and truly back on the band wagon."
Register for free to continue reading
Registration is a free and easy way to support our truly independent journalism
By registering, you will also enjoy limited access to Premium articles, exclusive newsletters, commenting, and virtual events with our leading journalists
Already have an account? sign in
Register for free to continue reading
Registration is a free and easy way to support our truly independent journalism
By registering, you will also enjoy limited access to Premium articles, exclusive newsletters, commenting, and virtual events with our leading journalists
Already have an account? sign in
Join our new commenting forum
Join thought-provoking conversations, follow other Independent readers and see their replies