Deontay Wilder: Heavyweight champion charged with marijuana possession in Alabama
The 31-year-old was arrested after being stopped by police for a window tint violation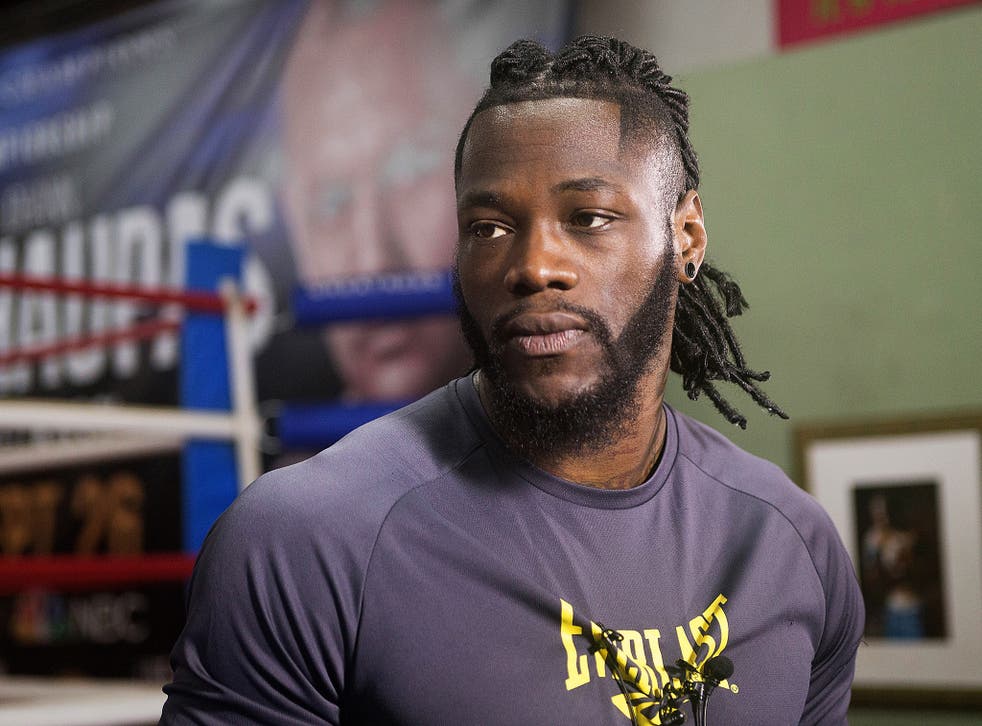 Heavyweight boxing champion Deontay Wilder has been charged with marijuana possession.
Police in Tuscaloosa, Alabama said in a statement that they arrested Wilder on Wednesday after they found marijuana in his Cadillac Escalade. They say they stopped Wilder for a window tint violation.
The department says officers received permission to search the vehicle after smelling marijuana and found a small amount in the vehicle's console.
Wilder was charged with misdemeanor marijuana possession and released on $1,000 bond.
Wilder's attorney Paul Patterson did not immediately comment when contacted by telephone and email. Patterson told Tuscaloosa News that the marijuana did not belong to Wilder and that someone had used his vehicle when he was out of town.
Wilder, who won a bronze medal at the 2008 Olympics, is the WBC's world heavyweight champion.
AP
Join our new commenting forum
Join thought-provoking conversations, follow other Independent readers and see their replies